It's a well-recognized tune, one of the most famous in America, but for the sake of fact…some words about a "national" tune not written by John Phillip Sousa, but one he admitted that he liked as much as his own.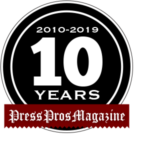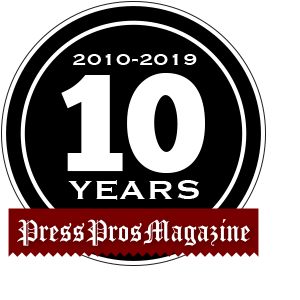 For years now I've written a column or two on the fourth of July weekend highlighting Americana, from the battle of Gettysburg, fought almost on the fourth of July, in 1863, to footnotes of American history pertinent to the fourth that many have forgotten.
Someone asked me this week if I'd write about something different this year – different from my interest in the Civil War, and history of other American wars – in light of the current disputes over military monuments and their significance to our history.  Another topic, another day.
What I will write here, though, is about another facet of Americana that hardly anyone can dispute because when it comes to patriotic music America has the market cornered.  And consider, too, the patriots of that day, on July 1,2,and 3, 1863, and 51,588 willing to die for their respective cause in just three July days, and over fifty square miles.
I was sitting in my den this week, with the TV on the Public Broadcast channel, halfway listening to a recorded documentary on American music, its origin, its popularity, and its place in the tapestry of "American" culture.
The topic turned to military band marches, and the "march king", John Phillip Sousa, who wrote such famous tunes as the Washington Post, Semper Fidelis, and of course the Stars and Stripes Forever.
And like a bolt of lightning to me, the host of the show suddenly made the statement,  "And of course, the well-known Sousa composition, The National Emblem March, what many would call our official  'national' march."  To my knowledge there is no actual national march of America, but by default, after all these years I would assume that most would confer that honor on Sousa's well-known Stars and Stripes tune.
Of course, to many of you this would have passed unknown.  For while you're no doubt familiar with the tune of "The National Emblem", you probably have no knowledge of its rightful composer, or even its title.
But for the fact of history, and truth, this well-known march was NOT composed by John Phillip Sousa.
It was actually written by a contemporary of Sousa's, a fellow named Edwin Eugene Bagley, in 1902, and published four years later.  It became popular, and distinctive…because the first four bars of "National Emblem" actually incorporates the first four bars of The Star Spangled Banner.  And while some might mistake it for our "national" march because of its familiarity, that distinction owes itself largely to the usage of the trio section of the tune by U.S. military as ceremonial music for the color guard when presenting and retiring the colors. For your listening enjoyment, and a little edification, click here to listen:
While it was not written by Sousa, a man who was irascibly loyal to his own works in his day, the "March King" was, in fact, an admirer of "The National Emblem".  Once asked to list the three most effective street marches ever written, not surprisingly, Sousa listed two of his own compositions, but he selected "National Emblem" for the third.
Once asked to perform for a command performance the five greatest marches ever written, he chose to perform four of his own – The Washington Post, Semper Fidelis, The Thunderer, The Stars and Stripe Forever…and Bagley's National Emblem.
It of course is not worth following up to correct PBS (or whomever) for the fact of a mistake over what's likely to have come from simple familiarity.  But for the sake of a lot of friends who are former band members it is worth noting that some should know and recognize for the sake of credit, where credit is due.
John Phillip Sousa will never be forgotten.
E.E. Bagley will hardly be remembered…except for the National Emblem March.