The Best of Ohio baseball tournaments continued on Sunday with players and plays that made you notice…and want to remember.  These Press Pros photos help.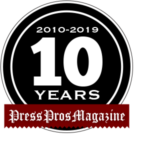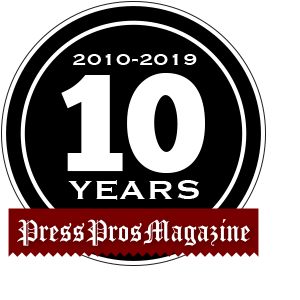 Seriously, do we not wait all winter for this?
Do we not sit inside in January, February and March and wish for 85-degree summer days?  We murmured to ourselves that high humidity was better than high heating bills?  That turning down the air conditioning actually feels better than turning up the heat.
For that matter, doesn't sitting in your favorite portable chair, in shorts and flip-flops watching baseball with a stocked-up cooler…beat insulated coats, hand warmers, and electric socks during football playoffs?
Or fender benders in an icy parking lot during basketball season?
The answer to all of the above is YES…and to pay tribute to Sunday's summer temps and high humidity we will share some images of area summer weekend baseball, featuring the 16-year-olds playing in the Best of Ohio tournament at Newton High School, and call it…the best thing(s) we saw on Sunday.
Actually, the best thing we heard about we didn't see.  A team from central Ohio (Arsenal) had a pitcher throw a no-hitter against the Locos Express (out of Lima) – a no-hitter, mind you – and got beat.  That's right, the Lima team didn't get a single hit over seven innings and ended up winning 2-0 on a pair of unearned runs.
But later in the day we saw another pitching gem, first-hand…from Cangelosi 16u lefthander Jake Korngiver, from John Marshall High School, outside Wheeling, West Virginia.  What made Korngiver's performance (5-1 win, four-hitter) so entertaining was his ability to throw the curveball.  A lefthander, the Wheeling junior-to-be showed an uncanny ability to throw a deep bender for a strike whenever he wanted, much to the angst of the Miami Valley Prospects 16u team, that struck out nine times – swinging at that curveball.
Speaking of the Miami Valley Prospects, third baseman Casey Bennett, from Vandalia Butler High School, put on a show at third base.  Twice Bennett had to charge a slow-hit ball, field it bare-hand, and make a snap throw to first base…one of the toughest infield plays in the baseball.  He looked like he had been doing it since first grade.
But by far the best fielding play of the day was turned in by Tyler Love, from Teays Valley High School and the Ohio Independence team from the Grove City area.
Moving from his shortstop position to cover second base on a steal attempt, the Locos Express team put on the hit and run and the batter hit a line drive back up the middle and over second base.  Love, who's about 6'2″, leaped above second base to snag the line drive while coming down on the base to double up the Lima runner.
They say if you watch baseball long enough you'll see something you've never seen before…or something done better than you saw it last.  Our thanks to the coaches and players from  Sunday for their help and cooperation in sharing this picture gallery of the action.
And local baseball tourneys wrap up next weekend at Newton, Springfield, and Xenia with tribute to the 4th of July weekend.  It'll feel like summer, of course, so why not?
You waited all winter for this.