If you're looking for every last thing under sun, and a reminder of how others live and enjoy a simpler, more contented, life…plan a day trip to Kidron, Ohio, and feast your eyes on Lehman's Hardware Store.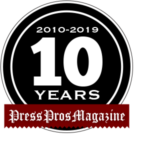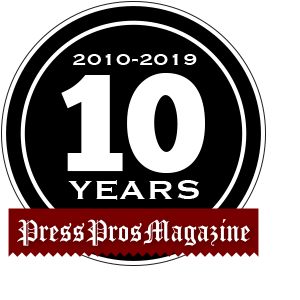 Wayne County, OH – "You ever been to Lehman's, in Kidron?" Press Pros colleague Bruce Hooley asked me recently.
"Nope," I responded. "Been by there…on the way to the state football tournament (right up the road in Canton), but never took the time to stop in Kidron."
And seriously, how would you know to stop? In the middle of Ohio's Amish country, on Ohio route 79, ask the next hundred people you meet where Kidron is and you'll probably get a blank stare.
On the other hand, ask the millions of shoppers who've made Lehman's Hardware Store, in Kidron, a life resource, and a destination for buyer fulfillment, and you get what I got from Bruce Hooley.  It's simply a place you've got to see – and we did, on a day trip last week to Wayne County.
"Fascinating," one shopper describes the tiny village of Kidron and Lehman's, the town's centerpiece, in an online endorsement.
"It's a trip you have to make. I've never enjoyed a day more," wrote another.
"Just plain fun," another claimed. "You can't see it all in just one day."
What? Fun, a must-do…at a hardware store? Are we talking the same language here as the marketing phrase, 'the helpful hardware store?' ACE wishes. After spending a day of my own I can tell you…Lehman's 'is the place'!
Founded in 1955 by family patriarch Jay Lehman, to serve the local Amish with non-electric household goods and appliances, in 65 years Lehman's has grown into an international business that ships all over the world. But scan the license plates in the parking lot and you'll find that first…Lehman's attracts clients and visitors from all over Ohio, Indiana, Michigan, West Virginia, and Kentucky.
And once you visit you don't go home empty-handed. Trust it…Lehman's has something for everyone.
"We try," says Vice President Glenda Lehman Ervin, daughter of the founder and the company's marketing manager.
"We pride ourselves on never being out of anything, because that's what hardware stores do. When someone needs something they depend on you to have it. But it's really been hard during the Covid crisis," she adds. "For the first time in my memory we've had some blank spots on our shelves due to supply.
"We have shipments come in, we already have orders for 95 of something from our online store, and when you fill those you're left with 5 for the walk-in customers. Suddenly you're out of it again and back in a back-order situation. It's frustrating, but we're doing the best we can, given the circumstances."
And it doesn't seem to be a problem for those who're accustomed to the Lehman way of doing business. Their reputation for customer satisfaction is second to none – NONE, that is. They work at it like the neighboring Amish work their fields and gardens…from sunup to sundown. Dependability is their trademark.
That, and variety. Lehman's prides themselves on servicing the local Amish personality of life lived simpler, a trademark of Wayne and Holmes counties. But they extend that mindset, and a simpler buying experience to the rest of the world.
Need a pocket knife? They have the largest retail display of Case knives I've ever seen.
Need a wood-burning stove to heat your home in the manner of simpler and natural – from the renewable resource that nature provides? They don't have just a few models and sizes, but a roomful of styles from which to select.
Need a retro-looking refrigerator, or stove, but with modern plug-in efficiency? They have that, too.
Alladin oil lamps – candles – home furnishings – kitchen goods – iron skillets – even miniature homes of less than 500 square feet (perfect for simple downsizing, or course)…they've got it all.  When you walk through their doors it's a step forward, or, a step back in time.
Tools, the staple of any good hardware store? I wanted a garden hoe, and they had just what I needed, hand-made by a man named Melvin, a local Amish craftsman…with left and right-hand cast off.
Want a case of your favorite soda pop growing up? Lehman's sells, and ships hundreds of flavors from their own trademark root beer to the original Bubble Up lemon-lime recipe.
They've been at this for a long time – 65 years – and trust it, they have it down.  There's hardly anything you can name as a conduit to living that Lehman's doesn't stock.
"Especially now, you see people with a do-it-yourself attitude," said Ervin during a quick lunch in Lehman's perfectly presented in-store cafe. "People are going back to the old ways of doing things. We can't keep canning supplies in stock – jars, lids and sealing bands. It's been a challenge and we've adjusted the best we can with our shipping and receiving departments. But because people do appreciate simpler, they've been incredibly patient if they have to wait on their order."
It's a day trip into the past if you want it to be, and yet less than an hour's drive from Canton and the NFL Pro Football Hall of Fame, if that's your primary motivation.
But framed by the backdrop of Amish country – homemade meats, cheese, and some of Ohio's most beautiful landscapes – it begs you to adjust your pace. Slow down, look around, and enjoy. See how others are doing it simpler, and stress-free!
There's literally more to see than you can see, starting with Lehman's, which disassembled and rebuilt local barns destined for demolition and used them as part of their new, expanded retail display. They peg the needle on ambiance and authenticity.
Hooley, who grew up Mennonite in the West Liberty area, was beaming as we rode home later across route 62, back to I-270, and his home in Plain City. "What did you think?"  he asked.
"It was a great day. Really different…and  fun." I admitted. "It went quick."
"Just to live like that," he echoed, surveying the traffic on 270. "I could do it."
Just buy a skillet at Lehman's and you're on your way…even if you can't commit to a wood stove.
A simpler life!