One night after an embarrassing 16-strikeout loss to the Ohio Cyclones, Miami Valley Prospects' Evan Ables and Connor Hutchinson turned the tables on Canes Baseball in 15u tourney play.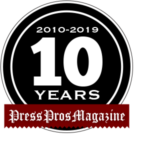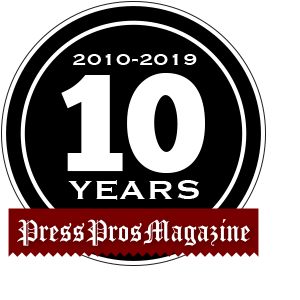 Pleasant Hill, OH –  Now they say that imitation is the sincerest form of flattery…or maybe they meant that in baseball it's the sincerest form of motivation.  Who knows in the mind of a teenager?
But consider either, and the fact that Vandalia Butler's Evan Able apparently took some notes Friday, one night after Lancaster's Layton O'Rourke throttled the Miami Valley Prospects 15u team, striking out 16, in this weekend's 15u Best of Ohio Tournament at Newton High School.  Ables turned the tables, took some motivation from Thursday's embarrassing loss, and pitched his Prospect teammates to a 3-0 win over Canes Baseball, out of South Dayton.
His winning line?  Ables threw six innings, allowed just two hits, struck out eight, walked two, and pretty much had his way…in the manner in which O'Rourke did just twenty four hours prior.  And he got some additional flourish?
O'Rourke finished his gem on Thursday by striking out the side in the seventh inning on just 13 pitches, just four over the minimum needed to do it.  Friday, coach Darren Himsworth summoned Troy shortstop/reliever Connor Hutchinson to come on in the seventh and nail down the 3-0 win, and Hutchinson responded with some deja vu of his own, striking out the side to finish the game…on just 13 pitches!
So, was O'Rourke's 16-strikeout gem the night before a bit of a wakeup for Ables…who will no doubt figure in Butler coach Trent Dues' plans in the spring of 2021?
"I felt good.  I was just dealin' – trying to throw hard,"  said Ables, who obviously would rather pitch than talk about it.  "I felt like I could throw the ball by them any time I wanted to.  Again, I felt really good, and what he (O'Rourke) did last night was definitely some motivation.  We struck out 16 times yesterday."
Hutchinson, who will be a sophomore next spring at Troy, had pitched one of the middle innings on Thursday, in relief of teammate Cayden Borchers, and had struggled to throw strikes.  Friday, with his own chance at redemption, he threw nothing but strikes, retiring out the number three, four, and five hitters in the Canes' order.
"I had more confidence in myself tonight,"  he stated, his face smeared with that eye black that players wear to help protect their eyes from the sun's glare…at 10 o'clock at night.
"And my mentality was better than last night.  We were down last night.  Tonight I wanted to come in and finished what Evan had done.  You have better energy in a situation like that."
Hutchinson is an interesting prospect among Miami Valley League players, obviously athletic, and versatile to perform at two of the game's most demanding positions – shortstop and on the mound.  He'll do both for the Trojans next year.
"Heath Murray (Troy pitching coach) has helped me with my mechanics…a lot better this year.  He adjusted my stride, got my back to be straighter, arm slot…all those things.  And confidence.  Good pitching coach.  Shortstop's my main position, but when they need me to pitch I'll pitch."
But Murray, himself, doesn't pitch anymore.  And mechanics and confidence aside, sometimes all it takes is another competitor to come out and set the bar higher – raise the standard.  That's what Evan Ables and Connor Hutchinson took from O'Rourke and Thursday's game.
"That wasn't good last night – terrible,"  added Ables.  "I felt like I had to shove it up on them [tonight] the way he did it to us last night."
And good that he did, because against a soft-throwing lefthander (Troy Hypes) the Prospects only scored three runs (one in the first and and two in the sixth) on six hits.  Their biggest knock came early, a two-out rbi double by first baseman Owen Harlamert in the first inning.
"We talked about the difference in last night and tonight,"  said Himsworth.  "Last night [O'Rourke] threw harder than anyone else we'd seen.  Tonight, you get a guy throwing soft like that…you've just got to learn to make the adjustment."
Which is why they're playing these games.  Motivation to get better with every game…and learn to make the adjustments.  Friday, Evan Ables and Connor Hutchinson were example 1a, and 1b…in 15u!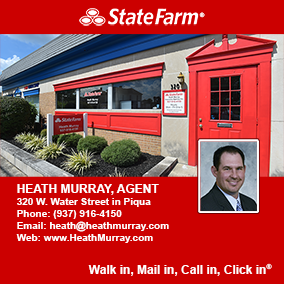 Game Notes: 
Play resumes Saturday at Newton at 11:15 am, with three 15u games, followed by an 18u game in the evening finale.
Prospects' third baseman Bryce Harris (Kettering Fairmont) was the only hitter in Friday's lineup with a multi-hit game.  Harris (who played third base) had singles in the fifth and seventh innings, along with a pair of stolen bases.
The Prospects took full advantage of their six hits Friday (five singles and a double), stretching four of those singles into stolen bases.  They were four-for-four in swipe attempts.