Collins brings all-around talent to Cyclones… though he once thought he wouldn't be back.
By Andy Anders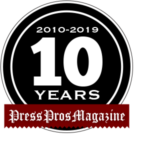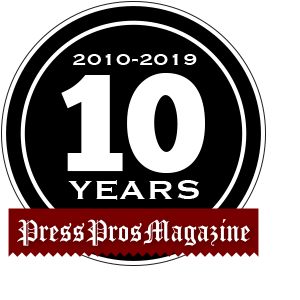 Pleasant Hill – Hayden Collins found himself in a few positions Friday that, as recent as a few months ago, he didn't expect to be in.
He didn't expect to be in center field, shifting over from his usual spot in left for the Central Ohio Cyclones in 15u tournament action against the RBI Reds Academy's squad.
He didn't expect to be wearing a different uniform this season than all his teammates, his gray jersey standing out amongst a sea of red.
In fact, Collins didn't expect to be playing for the Cyclones at all. But a change of heart and COVID-19 brought him back for another campaign with the Fairfield county-based travel team, and the squad is far more interesting as a result.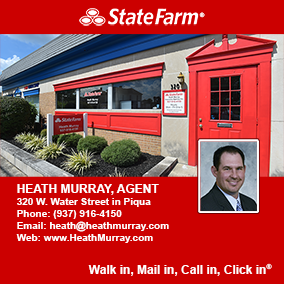 "He's got the itch for baseball again," Central Ohio head coach Matthew Hall said.
Following the Cyclones' 2019 season, Collins informed Hall that he wouldn't be returning for 2020.
Collins is a multi-sport standout, starting at quarterback for the Fairfield Union high school football team — a role he earned as a freshman.
With football at the forefront and his school baseball team still satiating his baseball appetite, Collins felt a break was needed from travel ball play.
"Wasn't really feeling it this year," Collins said. "I thought I'd take a summer off then come back. But then since school ball got canceled, I thought I'd just come play."
The decision stayed final for a few months, although Hall never lost hope his basepath-burning leadoff hitter would return.
"Never really thought he was leaving. I always just thought, typical teenager, not really sure," Hall said. "We left the door open."
Extenuating circumstances granted Hall's wish.
COVID-19 wiped out the sporting world for a few months, as the NBA, MLB and NHL only recently have arrived at plans for return. Collins' school-ball season was swept up, of course, leaving a baseball-sized hole in his summer plans.
Fairfield Union's football practice schedule remains up in the air, too, not only because of player safety but also because the team recently hired a new head coach, according to Collins.
Turning back to the Cyclones was the clear choice now, Collins said.
The only real obstacle was convincing his mother that the rigorous travel schedule — in June alone the Cyclones traveled to six different cities scattered across western Ohio — was worth the effort or risk of exposure to coronavirus.
"She finally gave in after I kept on bugging her about it," Collins said with a chuckle.
Rosters were pieced together, jerseys were ordered. But Collins walked through the door Hall kept open to him, electing to sport his gray shirt from 2019 during games in lieu of a 2020 Cyclones uniform.
Collins showed why Hall welcomed him back onto the team without hesitation Friday during the Cyclones' 11-0 fourth-inning-run-rule clobbering of the Reds.
The 15 year old attacked the baseball diamond with relentless fervor, sliding around the base paths until his off-colored uniform collected twice as much brown dirt as any other player, tracking down fly balls that appeared well outside his range and jumping on the lone true strike he witnessed at the plate.
"Coach Chris [Hall], ever since I came to this team he's told me to attack, attack, and to be aggressive on the base paths," Collins said. "You'll get success if you just be aggressive."
Leading off the bottom of the first for the Cyclones, Collins turned on an early-count fastball and bashed it farther than any other ball hit into play Friday, the battered white sphere rolling into the fence along the left field line for a stand-up double.
Collins scored the contest's opening run on a wild pitch two batters later.
"It was good to see him jump on stuff," Matthew Hall said. "He's been starting to hit the baseball. Struggled a little bit in the early part of the season, now his confidence is starting to come through, and it's starting to show at the plate."
After getting hit by a pitch his next trip to the plate, Collins stole second and third the next two pitches.
With his speed, Collins said he has the green light from Hall to swipe second whenever he desires.
While Cincinnati struggled to play clean baseball with multiple errors in the tournament bout, Collins recorded three putouts as part of a zero-error, zero-hit defensive effort from his club.
Credit always goes to the pitcher in a no-hit outing, as it should, and Central Ohio starter David Roby tossed a strong four innings with just one walk. But all 12 outs were made in the field.
Collins recorded arguably the most miraculous of those 12.
Tracking a bloop to shallow right-center in a dead sprint, Collins dove and caught a fly ball at full extension to keep the hitless outing alive.
Spectators sat in disbelief, one stating he didn't think anyone had a shot at catching it.
"He came a long way for that one," the fan said. "Holy moly!"
Hall's decision to play Collins in center field paid dividends, although Central Ohio's regular starter at the position should return Saturday, the coach said. Collins will return to left field.
Hall said that center is Collins' best position, however.
"It's where we always felt he would naturally flow to, with the strong arm, the speed to boot, with everything," Hall said.
High praise for a player that didn't expect to be there.