A ho-hum day of 15u tournament baseball finished on a high note Thursday at Newton…Lancaster's Layton O'Rourke saw to it, striking out 16 in the day's finale.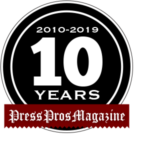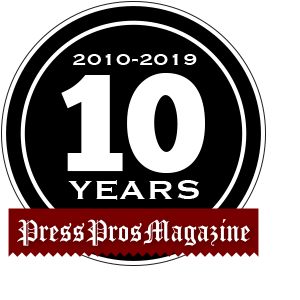 Pleasant Hill, OH – Fifteen minutes before first pitch of Thursday's 15u Best Of Ohio tournament finale at Newton High School, Ohio Cyclones coach Matt Hall shared, "My pitcher will give you something to write about."
An hour and forty eight minutes later sophomore righthander Layton O'Rourke had made good on his coach's promise.  The 6'2″ righthander from Lancaster High School struck out 16 of the 21 outs recorded against a talented Miami Valley Prospects team, pitched a complete-game three-hitter, and frankly had more trouble keeping his hat on his head than he did controlling the Prospects.  He made it look that easy.
Featuring a buggy-whip type delivery, and slightly cross-fire, O'Rourke simply threw the ball by the overmatched locals from Troy, Vandalia, Tecumseh, and schools from suburban Dayton.  And when they loaded up for his 82-85 mile per hour fastball, he dropped a sharp-breaking curve on 'em just to be cruel.  He was nigh perfect, walking two and hitting a batter.  But beyond that, and those three hits…crickets!
"It's the best I've done so far this year,"  he said afterwards, flashing a Huckleberry Finn smile.  "When I was warming up I really didn't think I had it tonight.  But when I got out there in the first inning I knew…I was going to be on.  I threw mostly fastballs because my curveball really wasn't very good tonight.  We didn't play in the spring, so this was my top game for strikeouts.  I think I had 15 in an earlier tournament game."
Dominating?  He struck out two in the first, three in the second, two in the third, two in the fourth, two in the fifth, two in the sixth…and finished by striking out the side in the seventh.
And for good measure, he got all the offensive support he needed with a run in the third, one in the fourth, and two in the fifth, helped measurably by the Prospects' inability to throw strikes.  Three different pitchers walked nine, hit one, and threw three wild pitches…two in the fifth to contribute to the Cyclones' two runs.
And Cyclones second baseball, David Roby, like O'Rourke, a junior-to-be at Lancaster High School made the most of the two-and-a-half-hour drive from Fairfield County to play.  He had two of the Cyclones' five hits, stole a pair of bases, scored once, and was on base three times.
"Nice to come up here and play well, after you drive that far,"  said Roby.  "My mom always complains about the trips.  But this one wasn't so bad."
And especially when you play behind Layton O'Rourke and his sixteen strikeouts?
"Oh man, he's the best I've ever played behind,"  gushed Roby.  "The best.  It's a pleasure to play with him."
As a game it could have been better.  The Prospects sent lefthander Cayden Borchers (Vandalia Butler) to the mound…and Borchers started fast, striking out the side in the first, and four of the first six outs he retired, while leaving a pair of Cyclone runners at second and third in the second inning.  But like young pitchers sometimes do, he had lost home plate in the third inning.  He walked a pair in the second, three in the third (along with a hit batsman), and still only gave up that one lone run in the third.  But his pitch count reached 70 by the end of the inning and he was done – 5 strikeouts, 5 walks, a hit batter, and two hits.
"He (Borchers) started well and had those early strikeouts,"  said Prospects coach Darren Himsworth.  "Then the walks got his pitch count up around 70 and he had to come out.  You can't win against a team and pitcher like that when you walk eight or nine and hit a couple of batters.
"He (O'Rourke) is the hardest thrower we've seen.  Usually the pitchers we see are throwing in the mid-70s.  And he was in the 82-84 range.  He was good."
Troy High School's Connor Hutchinson relieved Borchers to pitch the fourth, and Nate Cory (Tecumseh) threw the fifth and sixth effectively, giving up an earned run while striking out three.
If you know your Ohio history you usually think of William Tecumseh Sherman and Rex Kern when you think of Lancaster, Ohio.  But college baseball coaches will soon be thinking of Layton O'Rourke when Fairfield County's county seat is mentioned.  And he is aware.  He's already getting attention.  He mentions Clemson as a favored destination.  That is, if they see this.  Monte Lee (Clemson head coach) might be looking.
Tourney action in 15u and 16u continues throughout the weekend at Newton, featuring some of the state's best junior talent projected for the spring of 2021…from all points of Ohio.  Hence the tournament name…Best of Ohio!