On a blistering summer weekend, with national issues as a negative backdrop, why do men and boys commit to playing baseball while others call it risky, and unnecessary? Why?  Why does anyone do anything that provides opportunity for renewal and reward?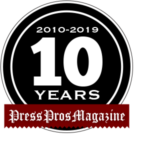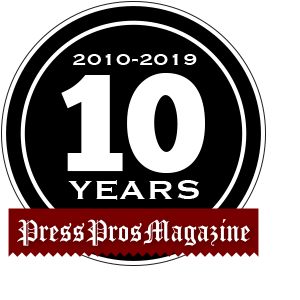 Covington – To the many individuals over this past weekend who were kind enough to comment…to express their thanks for Press Pros' coverage of the Craig Stammen Little Classic and the Newton Summer Invite Tournament…we could not appreciate your kindness more.
Nor, could we appreciate more the need for boys 8 to 18, some already graduated from high school, to set aside the distractions and discouraging events of this day to simply play…baseball!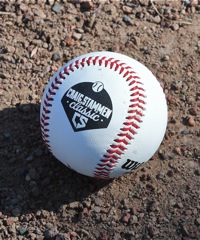 While the majority of media is focused on pandemics and arguments over how to live and let live…and politically-charged arguments over social injustices beyond an adolescent sense of understanding and reconciliation, area boys immersed themselves this weekend in an activity as innate and secure as the faith in waking up in the morning. They chose to play baseball, and we at Press Pros were delighted to highlight those moments.
We did not do this alone. For others, too, recognized the need to notice. Our thanks go out for the backing of Craig Stammen, himself, who in a meeting back in February committed his support, and said, "I don't want the boys who play to go unnoticed."  Craig Stammen said that, not Major League Baseball.
To Newton baseball coach Jordan Kopp, who similarly recognized the advantages of promoting baseball and kids who play, bringing area teams together for four days as a reward for their patience with seeing their high school seasons canceled – a reminder that baseball is an activity that indeed brings people together through competition, while teaching mutual respect.
We could not appreciate more the efforts of hall of fame baseball writer Hal McCoy, who gave his time and talent to write about adolescents who had a genuine desire and reason to play without compensation…while the rest of the world waits on adults squabbling over whether it's actually worth it to play at all…for any price!
Or the work of staff members, editor Julie Wright and columnist Andy Anders, donating their efforts in the heat and humidity to make sure the words and photos were available each day before kids and parents alike went to bed…for the sake of better dreams.
And, we appreciate individuals and two different foundations outside the area who for years have recognized our commitment to baseball by reaching out with support – to ensure that those who played were indeed recognized…that they didn't go unnoticed. People with absolutely no local ties or interest in the tourneys at Versailles and Newton…just boys and baseball.
Why do we play? Why, when some say its safer, more responsible, and sends the right message to stay at home…and follow the advice of those who've never known the joy of a two-run single?
It's 12-year-old Ethan Wilker, son of the town mayor in North Star, who told us, "I wanted to play because it feels great to come out here and do something positive with my team."
And could not every individual in America not learn and benefit from that example?
And it's his dad, Travis, who said, "The boys are so proud to play. We wanted to be safe, but I think the risk of playing has been worth it for the boys. We have to live our lives and they're at an age where they want to get passionate about baseball and really start to play."
It's Ethan's teammate, Zach Ward, who while playing in the namesake event of the community's favorite son, delivered the clinching base hit to clear the bases in his team's hard-fought 11-8 win over rival Coldwater. No vaccine, or quarantine could make you feel better, or more secure in your abilities to overcome adversity than that.
It's an outfielder named Reynolds, from Enon, who in that same Stammen event made a running backhand stab of a line drive to save his team at least three runs in Saturday's game with Versailles. And it's right here on the page for everyone to see and remember. When you're twelve, nothing's bigger.
It's about Sammy Deland (see home page photo), the smallest second baseman among the twelve-year-olds in the Stammen Tourney (probably not 5 feet), who proved that size is no obstacle in baseball.  He was a whirling dirvish – hitting, running, taking the extra base, and ended Friday night's win over Coldwater with a diving over-the-shoulder catch in right field.
It's about the efforts a diminutive 14-year-old pitcher named Ian Rindler, from Maria Stein, who perfected his curveball not in the gym, or at the school's baseball diamond…but in his bedroom, throwing it into the pillows on his bed. And who after saving his team's 2-1 win over Minster Saturday quietly admitted, "I'm happy, excited…glad we got the win."
Seriously, that's all he said.
It's about the effort of a much bigger version of Rindler, Fort Loramie senior Griffin Meyer, who sent his Fort Loramie team into Sunday's championship finals at Newton by pitching his team to a six-inning, run-rule victory…with a no-hitter, his team's second of the tournament. How excited was he? Well, it wasn't his first no-no, and he barely remember the first one – from just last year!
It's also about the support shown from parents, family, and community alike. A huge contingent from Fort Loramie showed up for Saturday's 12-year-old action in North Star – motor home, food, and beverages – they ringed the outfield fence of Craig Stammen Little League Field to cheer and celebrate the confidence and self-esteem that comes from friendly competition and on-the-job training. You can't get it from a book. You can't buy it. And it's worth the risk.
And, it's about sportsmanship and mutual respect, and in this day…the safety of your adversary. Every team gathered on opposite baselines this weekend to take off their hats in salute to the opposition. It was actually better, and safer, than a handshake line.
If you really want to know why it's good for boys to play…it's one of those things passed down from dads on duty to do their duty. It's how you learn things, starting with sports, and especially with baseball. It's how I learned, playing catch with my dad…because it takes eleven to play football, but only two to enjoy and develop a love for baseball.
For Ian Rindler…all it took was his pillow.
It's a good enough thing not to mess with, or as Craig Stammen so committedly said, "It shouldn't be overlooked." We couldn't agree more, which is why we write baseball.
Lots of it!