If there are fall sports you may actually need a program…not to know who's playing, but to know the issues being protested…issues that might supersede the game itself.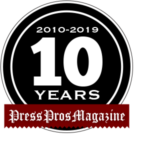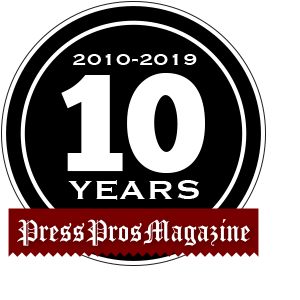 Columbus, OH – "Stick to sports."
It's a dismissive admonition, one that's as disingenuous as it is revealing.
When critics say, "Stick to sports," what they really mean is, "I don't like your opinion, so confine your comments to sports so I'm not exposed to a viewpoint different from my own."
This column will not stick to sports, even though the future of sports in our country would be much better off if sports would stick to sports.
But it won't. Not in this current inflamed climate of social debate, disagreement, polarization and partisanship.
And I can't explain why by sticking to sports myself.
While most everyone craves a return to football, basketball, baseball and the other competitions we enjoy in times free from the fear of a pandemic, prepare yourself for the games to return bathed in more activism than ever before.
We've seen some of that in sports over the years — most notably by Jackie Robinson Muhammad Ali, Jim Brown, even Colin Kaepernick — but what came before was a ripple of discontent compared to the tidal wave of demonstrations this fall during the NFL and college seasons and when the NBA and college basketball starts.
It's the players' right to do so, and this is not at all an endorsement of any attempt to silence those voices. This is instead only a predictor of how it will play with fans, and an attempt to discern what questions and consequences  will result from the widespread free expression of the athletes involved.
NFL TV ratings fell dramatically during the 2016 National Anthem protests Kaepernick began that other players joined. How much is open to debate, but sponsors were not happy and will not be again if a similar result greets  Browns quarterback Baker Mayfield and Texans coach Bill O'Brien and others kneeling.
The NFL and college football may try neutralizing the damage by playing the Anthem while teams are in the locker room, but will that be seen as an attempt to stifle their free speech? Is it far-fetched to think that an attempted solution to insert the Anthem with players off the field could create more issues than it solves?
Players are going to insist on a forum or they'll create one themselves, and that's bound to chafe some fans. The scary possibility for the sport is that those offended by whatever form the protests take will express their disapproval silently but loudly — by turning off the games entirely.
One need only look at the resulting furor from Drew Brees' comments about what he thinks when the National Anthem is played to see how volatile values that are widely-held by many are deemed by many others.
Brees has been on an apology tour ever since and his wife has apologized, too.
There are, of course, many who saw nothing wrong with Brees' original comments, noting that he spoke only for himself and didn't even mention Kaepernick's protest or refer to it with his answer. That didn't stop LeBron James from jumping to that conclusion and piling on.
To LeBron and his faction, Brees meant something sinister buried beneath innocuous language. They get to decide Brees' intent.
But to those offended by Kaepernick's Anthem protest and those who will duplicate it, they don't get to determine what he's really saying. He's the sole arbiter of his intent.
That's a glaring double standard that only exacerbates the disagreement.
To military veterans, Gold-Star families, soldiers past and present and their supporters, kneeling for the National Anthem is never going to be acceptable under any circumstances.
The Kaepernick faction would be wise to find another avenue, because if their intent is to be heard — not to be provocative, not to offend, not to denigrate — then they'd be served to translate their message into a language everyone will listen to.
That, of course, won't happen, so ratings are going to suffer because there's so much passion around the issue.
College football ratings won't be immune, either, because we're going to see much more activism from college players than ever before.
We've already seen it with the kerfuffle over Oklahoma State coach Mike Gundy's fishing trip T-shirt and the resultant social media scourging from his star player, Chuba Hubbard.
Ohio State coach Ryan Day avoided a similar minefield when he joined with his players in a Twitter video after the death of George Floyd.
The video has received over one million views and widespread approval.
What will it accomplish?
Absolutely nothing.  It sounds great, but it proposes no solution or promise of action, nor is it possible for the Ohio State football team to make a significant changes to any of the policies it highlighted.

There hasn't been a racial issue to divide the Buckeyes' locker room in any impactful way in over two decades. And as noble as the intentions sound to evoke change, neither OSU nor any elite program can devote the significant time away from practice and training that it would take to make the smallest impact on anything the players speak about.
Everyone of sane mind and pure heart stands in solidarity on equal rights for all and against racism.
But no well-produced video nor public virtue signaling will bring people together. It's also debatable whether college players getting a free education, expert coaching, elite training and every advantage to reach the NFL or NBA are the messengers a blue-collar worker who never went to college, or a white-collar employee who still owes thousands or tens of thousands for their hard-earned degree will give any attention.
The wisdom of Ohio State's athletic department officially endorsing the Black Lives Matter movement in a university-issued statement was much like the football team's video.
It carries the appearance of meaningful action while creating more questions than it answered.
Is Ohio State's athletic department going to donate financially to Black Lives Matter?
Are BLM activists now free to speak at the team's Real Life Wednesday presentations?
Were Day and other coaches consulted before the statement was issued? 
Since athletic director Gene Smith has taken the public position of supporting BLM as the leader of his department, will Smith be sharing his official endorsement of political candidates for office, or taking a public position on abortion, immigration, tax policy and other issues relevant to college athletes?
Smith's statement opened the door to all those questions and a spate of others.
The answers he'll have to provide, like the solutions to the issues that divide us, will be much more difficult to fashion than a statement longer on words than impact.
Bruce Hooley is a former sports editor of the Troy Daily News/Miami Valley Sunday News. He covers Ohio State basketball for staging.pressprosmagazine.com and hosts the, We Tackle Life, podcast with College Football Hall-of-Famer Chris Spielman, available on all podcast platforms.