The biggest competition came from within.  Fort Loramie outscores four opponents 38-3 to take the 2020 Newton Summer Invite tournament.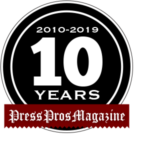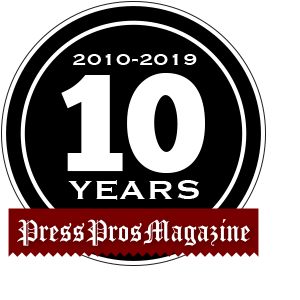 PLEASANT HILL, OH — Sonny Siegel said he always heard that a baseball team learns more from losing than winning, especially winning by monstrous margins.
So does that mean that first baseman Siegel and his Fort Loramie High School teammates didn't learn anything Thursday, Friday, Saturday and Sunday?
They swept the Newton Summer Invite tournament, hardly exposing perspiration in the 90-degree sun while winning four straight games.
They won 10-0, 10-3, 8-0 and 10-0, three of the four games stopped by the Run Margin Mercy Rule, heavy-hitting TKOs.
Fort Loramie claimed the hardware Sunday afternoon with a 10-0 short-work four-inning win over Russia, the game stopped when the winners scored five runs in the fourth to make it 10-0.
Two of the Redskins victories were no-hitters and Sunday's pitcher, lefthander Mack Fortman felt that pressure to throw another one, "A little bit," he said with a laugh.
He had to be satisfied with a two-hitter, a single by Russia's Hayden Quinter in the second and an infield hit by Ross Fiessenger in the third.
Fortman casts a large shadow on the mound at 6-foot-2 and 285 pounds, one of several talented pitchers and players coached by Jeff Sanders.
Sanders took the 2018 Fort Loramie team to the high school state finals and last year's team was loaded with seniors.
That's why tournaments like the Newton Invite are important to Sanders, even when his team wins four games by a 38-3 margin.
The COVID-19 pandemic wiped out high school baseball this spring, so Sanders wasn't certain what he had for next spring.
And what he is seeing is plastering a perma-press smile on his face, now wondering how far the Redskins could have gone in this year's cancelled state tournament.
"The more and more I see how we compete, the more I see how some of these players who didn't get to play varsity last year have blossomed into being well-rounded seasoned and experienced players, the more I feel confident with them.
"I was personally disappointed that we didn't get to play a high school season, but I was disappointed the players didn't get to put their own stamp on this season. I had all seniors last year."
And that's why tournaments like the Newton Summer Invite play a big part in the high school baseball vista.
"These are all new players and they were ready to put their own stamp on our program and they didn't get that chance," said Sanders.
"We got into a tournament last weekend, too, and then this one with the objective to get us competitive, win or lose."
A week ago Fort Loramie participated in the Frosty Brown Veterans Appreciation Tournament in Troy, "Where there were some college players. We went 2-2-1 and I was pleased. We faced some pitchers throwing 84-85 miles an hour and we're not used to that."
And what Siegel said is true, and he can point to the quote once uttered by legendary basketball coach Morgan Wootten, who said. "You learn more from losing than winning. You learn how to keep going."
Sanders said his players are building the confidence this summer to keep going when prep baseball resurfaces.
"In this type of scenario you learn how to compete, how to win, how to grind out tournament victories and grind out close games," said Sanders.
Well, in this one they didn't have to grind much. They did the grinding, grinding the opposition into the well-manicured grass of Newton Field.
"This was very good for us," Sanders continued. "We learned more about ourselves, for sure. I know a lot of teams in this tournament were younger than us.
"But the big thing was how we competed and how certain players knocked my socks off," he said.
One of those was young catcher Evan Eilerman, an iron man under the wilting sun, enduring the stifling catcher's protective gear.
"He is our back-up catcher and he caught every inning of every game. He blocked every ball and was just outstanding back there," said Sanders. "Offensively, he's fast. He was putting bunts down, making sacrifices, coming up with big hits, he dove into first base s couple of times. That's a player, in baseball you talk about dudes, and he's a dude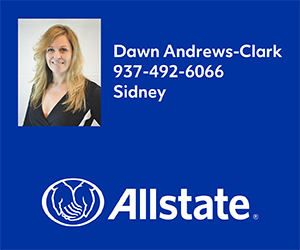 "But we had some different heroes every game and that's nice to see," he added.
Obviously Eilerman wants the work 'back-up' eradicated from his job description.
His contribution Sunday was two hits, a walk, two RBI and a run scored. On Saturday he had two 'hustle' infield hits and scored two runs. On Friday he had two hits and drove in two. On Thursday he had a hit, a sacrifice bunt and a run scored.
They did not present an MVP trophy for the tournament, but Double-E was Double-A all the way through.
Mack Fortman, aptly named because his body resembles the business end of a Mack truck, held Russia to a pair of singles, did not walk anybody and struck out one. At the plate he had a double and a single and drove home a run.
"Lot of fun pitching, especially when you're doing good," said Fortman. Asked if he is the ace of the well-armed staff, he laughed and said, "I don't know. That's up to the coach. We have a good rotation, four or five guys right through it."
On Sunday, Sonny Siegel had two hits, reached on an error and drove in three runs.
"Yeah, it was disappointing not to play the high school season, but that's what summer ball is for, to make up for that," he said. "I'd like to think we would have made a good run in the (high school) tournament.
Of the lop-sided games, Siegel stretched out his quote on learning more when a team loses by saying, "I don't know. It's better to play close games to learn more. And you learn more from losing, is what most people say."
So Fort Loramie didn't learn a thing?
The Redskins certainly did. As they say, "As long as they keep score it is more fun to have the larger number."