Newton and Fort Loramie power their way through day 2 of the Newton Summer Invite. setting up an interesting Saturday of so-far unbeatens.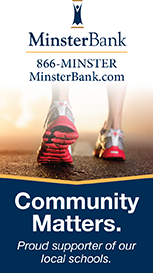 PLEASANT HILL, OH. — Some days you win, some days you lose, and some day the runs flow across home plate like water over a Great Miami River dam during the spring rains.
That was truly the action Friday afternoon for host Newton during the Newton Summer Invite tournament.
The Indians scored 16 runs in five innings before the Run Rule prevailed, a 16-2 victory for Newton over Piqua Junior.
What positives can possibly be achieved by watching your players cross home plate with the rapidity of Henny Youngman telling one-liners.
Of course, it wasn't funny to the vanquished Piquads, but it wasn't as if Newton coach Jordan Kapp opened the faucets as wide as he could to drown his opponent.
As the score mounted, he put in a pitcher who hadn't pitched all year and he moved his players around the field of defense like the old sandlot game called work-up.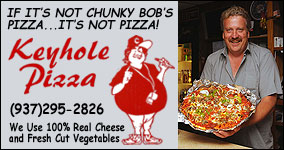 "The frustrating thing is that when kids go away from the baseball game (get distracted)," said Kopp. "It was a 16-2 ball game, but I just told the kids we only get so many ball games to play this summer. So let's focus every game and give it everything we've got.
"The good things is that we put some of our kids in positions they haven't been playing to see what's out there and what's working," he said.
It was working Friday like a factory fresh machine — two runs in the first, four runs in the second, four runs in the third and six runs in the fifth.
"Aiden Kelly came in to pitch and he hasn't pitched this year," Kopp added. "We were looking for somebody to come in and throw strikes and he did that."
The high school season and tournament was wiped out by the Covid-19 pandemic, so summer league teams are squeezing in as many games as possible this summer.
"We've played 12 and we're trying to get in close to 20," said Kapp.
And Kapp has taken it two or three steps farther by permitting several graduated seniors to play on the summer team because their senior high school season was wiped out.
"I felt we owed them at least that," he said. "We have three of those who are playing with us — Cameron Caldwell (third base), Patrick Hughes is our right fielder, and Caleb Garber."
Caldwell contributed two hits, two walks and two RBI. Hughes had a triple and scored a pair of runs.
One other team remained unbeaten in the double elimination tournament when Fort Loramie took care of Piqua Senior, 10-3,
For the Redskins, it was a whole bunch of three-sport star Caleb Meyer. He did the heavy-lifting on the mound — five innings, three runs, five hits, two walks and three strikeouts.
And he knows what to do with a baseball bat, even though he says he swings a golf club better than an aluminum bat. Meyer is a star golfer on the Fort Loramie team and also is a starter on the basketball team.
On Friday his bat work (and leg work) produced two hits, a walk, two runs scored and three stolen bases, including home on the back end of a double steal.
After stealing three bases in their opener against Dayton Flight, the Runnin' Redskins pilfered eight bases Friday.
Asked whether he preferred pitching or hitting, Meyer displayed the same confidence he displayed on the mound and said, "I'd rather pitch. When I'm in a groove like I was today, it is really fun."
But baseball isn't his true game. Nor is basketball. It is swinging a driver, a wedge and pushing a putter.
Is he a good golfer? "Yeah, I am. And I like golf the best." Piqua Junior wishes he had had a tee time in mid-afternoon, where he could be standing on a green rather than a pitching mound. "Our golf is in the fall and I try not to golf as much during the baseball season," he said.
Whether it is baseball, basketball or golf, Fort Loramie coach Jeff Sanders knows he has something extraordinary in Caleb Meyer.
"He is a phenomenal athlete," he said. "He has a good arm, knows the game, he is fast (hence three stolen bases) and he is just a great player."
Another Meyer, Caleb's cousin, Derek Meyer, provided the tournament's first home run, an inside-the-park rip down the right field line, leading off the sixth inning.
As Derek Meyer rounded second base, fans could hear Sanders, coaching third base screaming, "Four, four, four, four," meaning go for four bases.
"I didn't know if the ball was fair or foul, but I saw the right fielder dive for it and miss it," said Sanders. "Once the outfielder dove for it and it got by him, well, Derek is very fast, too. I sent him rounding third didn't know if he'd make it, but I thought, 'This is a chance for an inside-the-park home run.' So I figured, 'Why not. Let's try it. A chance for an inside-the-park home run.'"
The throw home was wide and Meyer slid home head first in a cumulus of rising dust.
It was the impetus to a five-run run inning that turned a 5-3 lead into a 10-3 game-closer.
Just two batters after Meyer's inside-the-parker, teammate Grant Albers became the first hitter in the tournament to leave the yard, a two-run rip over the right-center wall.
"We did hit a lot better today," said Sanders. "A lot of that came from our pitcher (Meyer), throwing strikes and keeping the tempo of the game moving. The flow of the game was much better for us because Meyer kept pounding the strike zone (only two walks in five innings).
"We were on and off the field quickly defensively, and it seemed we were always in the dugout hitting," Sanders added. "That rubs off on your hitting tempo."
The tournament continues Saturday, beginning at 9 a.m. on the Newton High School diamond, with the finals Sunday.