Senior Griffin Meyer highlights Loramie's perfection so far with a six-inning no-hitter Saturday over Bethel.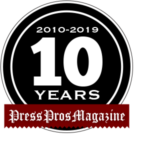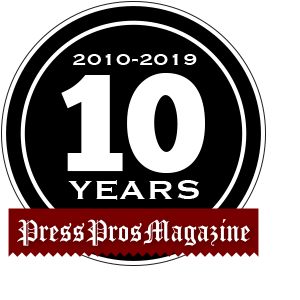 PLEASANT HILL, OH. — What would the Fort Loramie High School baseball team do without the Family Meyer?
Coach Jeff Sanders doesn't have to wonder or worry about it because there are three members of the Meyer family on his team, one-third of the starting lineup.
Caleb, Derrick and Griffin are not brothers, just first and second cousins, but they are as together on the baseball field as was the 'We Are Fam-i-lee' Pittsburgh Pirates of the 1970s.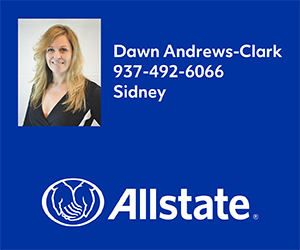 On Friday, Caleb Meyer gave up three runs and five hits over five inning s while working on the pitcher's mound and contributed two hits, a walk, two runs scored and three stolen bases as Fort Loramie stopped Piqua Sr., 10-3.
And cousin Derek Meyer dazzled everybody with an inside-the-park home run.
Not to be outdone, second cousin Griffin Meyer performed up and over the family name by pitching a no-hitter Saturday in the Newton Summer Invite baseball tournament.
Griffin Meyer's no-hitter was a six-inning Rembrandt that included eight strikeouts and no walks, although he hit two batters during Fort Loramie's 8-0 win over host Newton.
And right fielder Derek Meyer was in on the offensive action again with a two-run single and a suicide squeeze bunt for three RBI.
It was the tournament's second no-hitter, both by Fort Loramie. On Thursday, Sam Barhorst and Marcus McGowan combined on a six-inning no-hitter as the Redskins routed Dayton Flight, 10-0.
To add sugar and even a little spice to his no-hitter Saturday, Griffin Meyer nearly pitched an immaculate inning — nine pitches nine strikes.
He threw eight pitches for strikes in the fifth inning, but the third batter Newton batter, Patrick Hughes, foul-tipped the ninth pitch. Then he went down swinging.
So Griffin Meyer struck out the side and struck out five straight. He wobbled in the sixth with two outs and nobody on as the 90 degrees and humidity that one could box and save was devastating to pitchers on this day.
He hit a batter and walked a better, then hog-tied the problem with an inning-ending fielder's choice.
"Yeah, I knew I was throwing a no-hitter," he said. "About the fifth inning I figured it out."
He was more excited about his near immaculate inning and said, "I was one pitch off from a nine-pitch inning of all strikes. I've never thrown a nine-strike inning, but I did pitch a no-hitter last year."
Against who. He doesn't remember. What? "It has been a while."
Newton hitters most likely went home with stinging hands and sore fingers because Meyer's pitches were on the inside corner all day, jamming swings.
Incredibly, Meyer was searching for his curve early in the game, "It wasn't working, so I was throwing my fastball up and in and it was really working for me. I started throwing the curve that worked in the fourth inning, dropping it in over the plate."
Even though he watched his pitchers throw two no-hitters, Fort Loramie coach Jeff Sanders was all agog about it. In fact, he was matter-of-fact.
"Our pitching is not overpowering, not that special," he said. "It is a matter of throwing strikes, getting ahead in the count. And our guys have been doing that."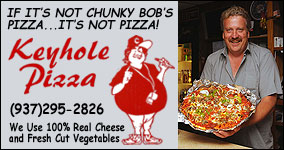 Derek Meyer bats ninth and is proud of it. When Sanders put him there, he talked to him bout the importance of that spot.
While some kids might sulk about batting last in the order, Sanders emphasizes the importance on the spot and took Derek Meyer aside to tell him what it is all about
"It is an important part of the order," he said. "There are opportunities down there to drive in runs and a chance to keep things going to get back to the top of the order."
It is fine and more than dandy for Derek Meyer.
"Yeah, he talked to me about," said Derek. "I like it, I like the responsibility and I like to respond."
The opportunity came in the fourth inning when Newton intentionally walked Devin Raterman ahead of him to load the bases.
"It reminded me when I was in Little League and they walked me to load the bases and I hit a grand slam home run," he said. "I was thinking about that."
He didn't homer Saturday, but he did punch a two-run single. Then, in the sixth inning, he put down a perfect suicide bunt to drive in a third run.
"I saw coach put down the sign and I thought, 'OK, get it down' I practice bunting a lot and that's part of my game, too."
While the Family Meyer provided a big influence, they had help. Grant Albers had two hits and drove in two runs. Mack Fortman had two hits, including a double, sored a run and stole two bases. Evan Eilerman beat out two infield hits and scored twice.
THERE WAS AN amazing turn-around in game three between Russia and Bethel.
On Monday, Bethel and pitcher Spencer Briggs beat Russia, 11-1, a Run Rule game.
On Saturday, Bethel and Briggs met Russia again and it was turn about is more than fair play. This time Russia ravaged Bethel and Briggs, 10-0, this time Russia applying the Run Rule.
"Yeah, we faced this kid (Briggs) on Monday and we struggled big-time," said Russia coach Kevin Phlipot. "He had a sinker that was down-and-in and we were swinging over the top of the ball. I mean, he had us confused."
Phlipot was proud, though that when his team saw Briggs warming up Saturday, they didn't utter. "Oh, no." Instead, said Philpot, "It was, 'OK, let's get him.'"
And get him they did. After two scoreless innings, Russia hung a six-spot on Briggs and finished it off with four in the fourth.
Meanwhile, Russia pitcher Zane Schappie shut down Bethel on two hits, a double by opposing pitcher Briggs to open the game and a single in the third by Justin Pantalli.
Russia's No. 8 hitter, Patrick Bohman, drove in three runs with a two-run single and a sacrifice fly. Leadoff hitter Aiden Schappie had two hits that included a double and he sored two runs.
"This is the third time we've faced Bethel," said Phlipot. "We beat them in a tight ballgame the first game of the season. Then last Monday they run-ruled us. It was our eighth game in seven days so we were tired.
"We just don't see pitches like Briggs throws, a sinker and balls that ride in on us," he added. The ball was riding so much that Briggs hit four Russia batters, two in a row in the second inning. And he hit Russia pitcher Shappie twice. . .and those are going to bruise.
"We were ready and prepared for him, just ready. We took those balls in and it was running in, which is how we got hit four times," Phlipot added. "He was having harder time controlling it. He wasn't quite as sharp and we were ready for him."
Fort Loramie, the tournament's only unbeaten team, awaits an opponent for Sunday afternoon's final at Newton High school.