Learning the hard, but sure, way from two older Schmiesing brothers, Minster looks toward the future leadership of what's hoped to be a baseball prodigy.
By Andy Anders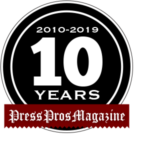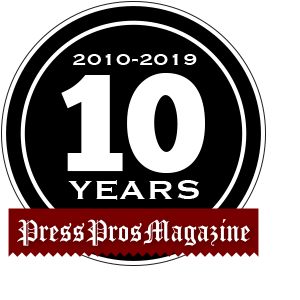 Versailles, OH – Halfway through a 1-1 game in 90-degree evening heat, the Minster 13U baseball team was on the verge of an offensive explosion after two scoreless frames to open its contest against Versailles.
With a runner waiting on second, the Wildcats found their spark plug in shortstop Conner Schmiesing.
Schmiesing smacked a ball around 300 feet the ensuing plate appearance, a shot that hung precariously on the edge of fair play before it landed squarely on the left-field line for a go-ahead double. It proved to be decisive in an eventual 5-1 victory for Minster.
"Conner, he's guaranteed to usually put the ball in play," Minster head coach Ken Homan said. "He makes things happen. He definitely set the tone."
The seventh-grader's knack for adding fuel to competitive flames started long before Friday's first-round victory in the Stammen Classic, however. It's been ingrained in him from a young age by his brothers and stands to yield further benefits as he rises up the athletic ranks toward high school play.
"[I'm] competitive. Don't like losing," Schmiesing said about why his coaches described him as a "firecracker." "It sucks. It's bad."
Athletic glory in a Minster uniform is a birthright for Schmiesing boys, it appears.  Bryce Schmiesing, Conner's oldest brother, caught 150 yards worth of passes in the 2014 OHSAA D-VII Football State Championship game to help deliver a title to the Wildcats as a sophomore.
Three years after his older brother's jaunt against Kirtland, Isaac Schmiesing, the middle of the trio, rattled off his own state-title-clinching football performance with a two-interception game complemented by a rushing touchdown against Cuyahoga Falls.
Both shined just as bright on the diamond, however, as they captured a state title in baseball starting for the Wildcats in their respective senior and junior years.
Isaac Schmiesing said he always sought out to beat Bryce, the naturally-gifted phenom who started every sport as a sophomore. And Conner learned from that competition.
"He always tried to stay up with them," Caray Schmiesing, the boys' mother, said. "He would follow them around, they would throw ball outside and play football outside and he was always right in there. He didn't care."
Isaac Schmiesing received the chance to play baseball at Ohio Northern for one season following his high school campaign. When he came home to toss in the backyard with Conner, he'd throw it just as hard at him as he did his college teammates.
"I'm throwing it as hard I can toward him, because I knew he had something special in him," Isaac Schmiesing said. "I just don't want him to waste it, that's the only reason why I throw it so hard. Treat him like an actual ball player."
At first Conner often complained that his hand hurt and asked Isaac to ease off, the elder Schmiesing said, but eventually the younger started to dish out what he was taking.
His skin grew thick in the figurative sense — and probably in the literal sense too.
"[You have to] just be tough. Just catch it standing there," Conner Schmiesing said.
Isaac has worked with Conner on the finer points of baseball, too.
"He helps a lot by just throwing it, quick hands, work on the feet, ground balls, hitting, everything," Conner Schmiesing said.
Now as the junior high schooler's baseball career begins to blossom, Isaac Schmiesing has taken on more of a mentorship role with Conner.  Isaac coached Conner on Minster's seventh-grade baseball team, and is always offering small tweaks to his sibling's game.
"Even if he went 4-for-4, it was, 'He could have done this better, he should have done that better,'" Caray Schmiesing said. "That kind of stuff. And also about being a good teammate and stuff like that, they give him advice about that."
Watching Conner Schmiesing play, his brothers' influence is clear.  Conner smacked his glove behind baserunners to toy with their minds, cheered loudly to hype up his teammates, and confidently tracked two fly balls down through the blinding sun, one well outside a shortstop's normal range in left field, to seal Minster's victory in the final inning.  As Isaac put it, Conner has a competitive "edge."
It showed at the plate as well. Prior to his double, Conner Schmiesing rolled over on a pitch his first at-bat for a routine ground ball.
"These kids are used to playing on 55-foot — when we play PONY League it's a 55-foot mound," Homan said. "This is the first time they're on 60-foot 6[-inch] mounds. They're all early. The first time through the lineup, kids were missing and the timing was all off."
Conner Schmiesing attacked the zone throughout Friday's contest, refusing to let the distance difference dictate his approach at the plate. In his third and final at-bat, he jumped in front of a fastball to fall behind 0-1 before pulling a line drive over the opposing shortstop's head for a single and his second RBI.  In the short term, Conner Schmiesing moves on with Minster for a second-round matchup in the Stammen Classic.
Long term, however, it's important that he keeps his "firecracker" mentality moving into the high school ranks.
"He's gotta keep that fiery edge that he's always had, that's what I think," Isaac Schmiesing said. "If he wants to step on the varsity field, it's completely different. There's guys better than you, and you've gotta adapt. You've gotta be the most competitive player on the field."