An observation about people dealing with a pandemic and the loss of major league baseball.  If you think about it…there really isn't much difference.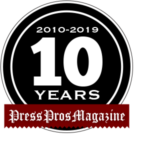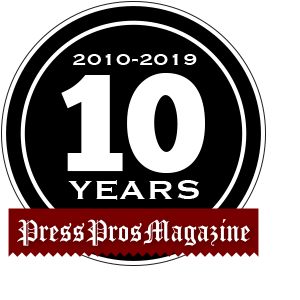 OK, let's cut to the chase – call things for what they are, and admit that clubs are trump where human nature is concerned.  It's what my late dad used to call 'the least common denominator'.
People are fed up with hearing about the coronavirus – sick of being told that they can't live their lives because of the risks inherent with walking to the mailbox without wearing a mask.   If you want to double down on that…they're worn out from hearing politicians lobby for appreciation by delivering conflicting messages, and telling us they're doing it for our own good.
They're sick of seeing their businesses ravaged by inconsistencies of the shutdowns.  Why can a massage parlor be open…but not a barber shop.  How can governors give their blessing to tens of thousands of protesters marching shoulder to shoulder (and encourage it) – but say no to a private birthday party in the neighborhood bowling alley.
And they're sick of hearing about why major league baseball doesn't, or can't, play.  Generational baseball fans really don't care, as long as there's baseball.  They just want to watch the game.  An old man that I knew as a youngster in southern Ohio once shared this with me about his passion for baseball:  "There's two things I do to pass my time.  I read the Bible and watch the Reds on TV."
Having said this, let me deal with what Dad meant when he said 'least common denominator'.  It's human nature to adapt, adjust – live within your means.  And given that, many people have adjusted quite well to the coronavirus.  The death warnings have come far short of what the experts said in the beginning, so people have relaxed, gotten into the habit of washing their hands, and discovered you really can go to the gas station without wearing a haz-mat suit.  If you do get sick…you'll deal with it.  You take your chances, like with cancer, Alzheimer's, or a heart attack.
If it means that you don't travel as much, you find something to do around the house.  Dad wouldn't have cared , or worried, about the virus.  He would have gone outside and planted an extra row of beans in his garden.  That way, you see, he entertained himself while ensuring he'd have enough to eat.  Can't go out to eat?  No problem.  New potatoes and green beans will be ready in a matter of days.
And the least common denominator when it comes to baseball?
It's not lost upon me this weekend, at Newton High School and the Craig Stammen Little League Classic in Versailles, that most people are pretty happy staying closer to home, spending less, and just as entertained watching their kids play baseball as they would be watching Mike Trout and Max Scherzer.  They've adjusted – human nature at its best.
"I went to see the Big Red Machine just one time when they were winning all those games,"  a man told me Friday, at Newton.  "One time was enough and I'm glad I did it.  But watching the kids play is good, too."
Now that would likely both delight, and distress, Craig Stammen, the namesake of the Versailles tourney this weekend.  Stammen is a member of the MLB players union, but makes no bones about his affinity for North Star Little League and boys playing baseball in the park…as he once did.  Business is business for him, and he has no choice if he wants to play.  But home has always been his denominator.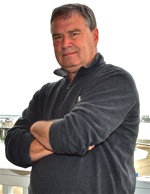 People of all ages are coming out this weekend – carrying their folding chairs, unpacking their tents, packing a lunch, and watching from their tailgates under the big shade trees behind the outfield fence at North Star.  If people have to live simpler for their own good, they will, and without complaint.  You form new habits, and you remember the inconsistencies with having your freedoms and livelyhood threatened.  You'll remember at the ballot box.
Some will remember the negotiations between the major league owners and the players – what they care about – over a few dollars, proportionately.  As someone wrote recently, 50% of millions is still millions.  But 50% of minimum wage, or to a third shift forklift operator, barely buys lunch.  With millions out of work they understand 'pro-rated', as compared to nothing.
Others…won't.  They'll exist on faith and the simple, affordable pleasures of watching little kids play baseball – baloney sandwiches and potato salad in an Igloo cooler.  It's not so bad.
If the big kids don't play, you just change?  There's not a lot of difference in pandemic…and baseball.