Frustrated from a lost spring and lack of opportunity to do what they like best, Versailles' 12u team took it out on the baseball with a torrid hitting attack to topple Coldwater in the Stammen Classic.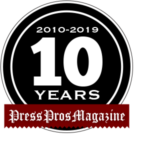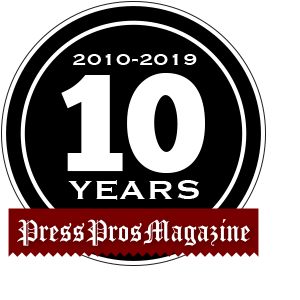 Versailles, OH –  Somewhere on Coronado Beach, in San Diego, Craig Stammen had to be churning, frustrated by the negative negotiations with Major League Baseball…while waiting for what he knows to be something positive from the annual Versailles Little League tournament played in his honor back home.
Somebody, somewhere, has to be having some fun playing baseball.
Low and behold it was the twelve-year-olds from Versailles, who took out three months of lost time and frustration on the baseball itself, banging out 18 hits in an 11-8 win Friday evening over Coldwater.
Actually, the same could be said for Coldwater, a team that expressed some concerns about their ability to hit, pre-game, but the two teams combined for 25 hits in six innings, highlighted by a total of six triples in Stammen's home park in North Star – three by each team.
"We wanted to play,"  said Versailles third baseman Ethan Wilker, who had a pair of singles and one of his team's three triples, along with two runs scored.  "It feels great to come and do something positive for my team."
And how about that from a twelve-year-old?  Rob Manfred, are you taking notes?
Six and seventh graders so passionate to play, to be together as a team, and to share a winning experience…no one could really talk about what they did individually.  And there was plenty.

After Coldwater struck for an opening run in the first…Versailles came back to score four in the fourth, five in the fifth, and two in the sixth to account for their 11 runs.  Individually…five Tigers had multi-hit games, led by Wilker, Jack Borchers, and Sam Albers, with three hits apiece – 11 runs on 18 hits, overall.
Coldwater, stymied after their run in the first, rebounded in the late innings to score three in the fourth, one in the fifth, and three more in the sixth off four different Versailles pitchers – 8 runs on 7 hits.
It's baseball, yes.  It's youth baseball, assuredly.  But nowhere this weekend will you find as much passion and pent-up energy to make the most of an opportunity feared lost than in Versailles.  A tournament, in fact, that almost didn't happen.
"It was very close,"  said Versailles 12u coach, father of Ethan, and mayor of the tiny community of North Star, Travis Wilker.  "Our committee was pretty much split on whether to play because of the liability issues regarding the coronavirus.
"But all of the boys are so proud to play.  It's a small, close-knit community.  Everyone's been cooped up.  We've tried to do as much as we could regarding rules and regulations, but ultimately, the boys just wanted to be out here and play.  It's really nice that we've battled through, that we've been given the opportunity to have the tournament.  We had to make some concessions…we couldn't have a concession stand, for instance, so to keep people spread out as much as possible.  We wanted to be safe, but I think the risk of playing has been worth it for the boys.  We have to live our lives and they're at an age where they want to get passionate about baseball and really start to play."
If you ask him, and we did…Ethan Wilker says there's two things in life that he really likes to do.  One is play baseball, and the other is hang with his friends who play baseball with him.
"Playing baseball and hanging out with my buddies,"  he says.  Wilker lives about a half mile from the Craig Stammen Little League Park in North Star.
"This feels great.  I love playing, and I love playing in this tournament.  Craig Stammen is really important to our town, he's from here, he's worked hard to get where he is, he's not stupid about all the money and everything…he just knows what he's doing.  We're all very proud of him and I was excited when I found out that I was going to get to play.  This is our town team, kids from here and some from Versailles, and all of us just like to play sports and jack around together."
And given the disruption of their spring, of their sport, and the uncertainty of what lies next…Wilker says that even going back to school in the fall wouldn't be such a bad thing.
"I play football and basketball, too, and going back to school means that I'll get to see my buddies everyday."
Seriously, it's hard to imagine anyone as happy…unless it Sammy Deland, Carson Bergman, Jack Borchers, Zach Ward, Eli Kieser, and the rest of his buddies who shared in Friday's win and the exorcism of their frustration.
The tournament continues tomorrow, of course, with games in all age groups at five different locations in and about the Versailles area.  So take heart, Craig.  Someone back home really is having some fun playing baseball…even at the expense of the baseball, itself.
Because really…when was the last time you heard of six triples in a single baseball game?
*Note:  Check for additional updates to come from both the Stammen Classic and the Newton Summer Invite Tournament on this weekend's Press Pros.