They say if you're around baseball long enough you'll see something you've never seen before…or do something you've never done before. It happened to me.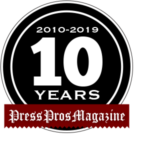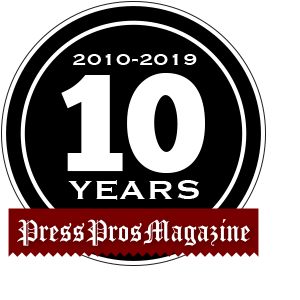 Being in a press box is hardly new to me. Been in a million of them.
They're all pretty much alike, except the higher you go in level of competition there's more space and the amenities are better.
Writers and media people, likewise, are pretty much all alike. We all watch the same game, and for the most part we pretty much all write the same stories.
But Thursday afternoon, for the first time in my life…I sat in the press box with hall of famer Hal McCoy (class of 2002) as we watched the Piqua-Russia game, followed by the Fort Loramie-Dayton Flight game…the opening contests of this weekend's Newton Summer Invite tournament being played in Pleasant Hill.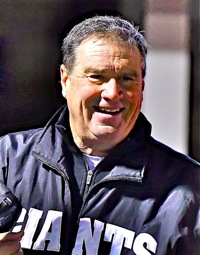 Now Hal McCoy and I have been friends for many years. We've made a few trips together – to cover the Dayton Flyers and the high school state baseball tournament when it was held in Columbus at Huntington Park. But I never sat WITH Hal while he worked – never shared insights about baseball like we did on Thursday afternoon.
His observations about the game, even a high school game, are subtle. He misses nothing. Schooled for a half century by covering the Cincinnati Reds for the Dayton Daily News, he leans on the well-worn phrases of the game, even for a high school game. A Russia player swung and missed on three consecutive pitches during Thursday's opening game and Hall muttered under his breath to no one in particular…."good morning, good afternoon, and goodnite", a phrase as old as Doubleday himself. Baseball…is baseball!
And baseball being baseball you look for things to talk about sometimes between innings…during the dead moments.
"Hal," I asked at one point, out of the blue. "Who's the best public address announcer you ever heard in the big leagues?"
"Paul Sommerkamp, without a doubt," he said, immediately. "He had the perfect voice for a public address announcer. 'Leading off for the Cincinnati Reds…#14, Pete Rose….Rose', Hal mimicked.
"Hal," I asked him later on, "Who's your favorite Reds player of all time…after all those years?"
"Eric Davis," he answered. "Loved Eric Davis…and still do. Or, I could make a case for Aaron Boone, because he really helped me a lot when I lost my eyesight. He encouraged me not to give up the thing I love so much – covering the game."
"How about you?" he asked.
"Roy McMillan, or Wally Post," I countered. "I always thought Roy McMillan had the best looking baseball cards. And Wally Post was the first big leaguer I met…at my first big league baseball game. Hit a pinch-hit homer in the eighth inning to win the game, 2-1, against the Mets and Al Jackson."
In the Fort Loramie-Dayton Flight game the Redskins scored a pair of runs in the third on a base hit and four consecutive bunts…all on the first pitch, and all successful bunts.
"I've never seen that in a baseball game," said Hal, furiously making notes for his own game story. "Never seen four consecutive bunts on the first pitch…and all four of them successful. You know how many tries it would take for a big leaguer to do that?"
Frankly, I'd never seen it either, but it didn't register with me the way it did him. He's accustomed to watching the game played at its highest level. I'm accustomed to watching it played by kids who are learning to play…trying to perfect the little things that help you win a game when you can't hit it 450 feet.
In the sixth inning Hal struck again. Loramie starter Sam Barhorst had pitched the first five innings against the Dayton Flight team without giving up a base hit. Hal noticed. And when Barhorst ran out of gas in the top of the sixth – walking the first two hitters – coach Jeff Sanders came out to get him.
"He's taking out a pitcher who's pitching a no-hitter," said Hal. "Wow, I wonder if he knows?"
Sanders brought in Marcus McGowan, who retired the side without giving up a run, and preserved the combined no-hitter an inning later as Loramie won in run-rule fashion, 10-0.
It was an afternoon of shared nuances, things I easily overlook during the course of a baseball game. But to Hal McCoy, it was the equivalent to an elephant sitting in the next chair. The man simply watches a different game.  And he did all this while entertaining fans who stopped by the press box to say hello, or ask for a signed copy of his book, My Fifty Years With The Cincinnati Reds.
I smiled as I drove home, realizing that after all these years of watching baseball I had, indeed, experienced something I'd never seen before. The things I take for granted, while even noticing, are the difference in a baseball story…and a Hal McCoy baseball story.
They say you're never too old to learn?
I learned something Thursday…from the best!
Game Notes:
In the nightcap of Thursday's triple header, host Newton got just one hit off Bethel pitching, but parlayed that hit into a 4-1 win over the Bees, thanks in large part to the performance of starting pitcher, Ross Ferrell.  Ferrell pitched six innings, gave up just one hit, and struck out ten.  The Indians lone hit came courtesy of third baseman Cameron Caldwell, who also scored a clinching run in the sixth inning on a suicide squeeze bunt.
Action resumes Friday at 1 pm at Newton High School.