While MLB quarrels, the locals simply appreciate a chance to play – Thursday opening action at the Newton Summer Invite held a couple of things you just don't see very often in a baseball game…even in the big leagues.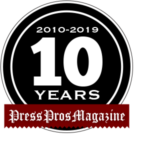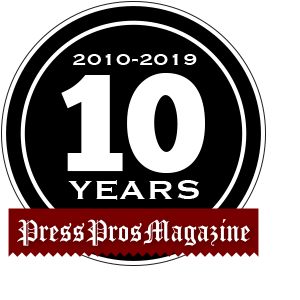 PLEASANT HILL, OH — Just because Major League Baseball is gasping on its deathbed while the owners and the players shoot each other in both feet, that doesn't mean all baseball is shopping for grave markers.
The grass roots is alive and breathing, especially this week on the well-manicured baseball lawn at Newton High School in Miami County.
There are seven teams competing in the Newton Summer Invite Tournament, high school kids who had their prep season obliterated by the Covid-19 virus.
How eager are they to play baseball?
Blaine Ouhl practiced with the Piqua High School football team for two hours Thursday morning, in heat and humidity, then took the mound for Piqua Thursday afternoon.
He pitched five strong innings, giving up no runs and one hit. Then exhaustion hit and his legs wobbled like those on cheap piano.
He gave up a hit to open the sixth, retired a batter, then walked two. Piqua coach Brady Lavy recognized that his pitcher's tank was as empty as a street person's wallet.
He mercifully patted Ouhl on the posterior, thanked him for a job overdone, and gave the ball to Izahya Tipps and Warren Shockey.
Those two finished the job, holding off the late uprising/rally by Russia for a 4-3 Piqua victory.
And for the purists who loved the days of doubleheaders, the Piqua-Russia game was followed by a skirmish between Fort Loramie and the Dayton Flight, a team comprised of a mixture of Chaminade-Julienne players filled out with bodies from other Dayton-area schools.
Get this one. Neither Fort Loramie coach Jeff Sanders nor his pitcher, Sam Barhorst knew a litle secret.
Barhorst was pitching a no-hitter heading into the fifth inning and had retired 12 of his last 13 batters.
When Barhorst walked the first two in the sixth inning, Sanders removed him with the same pat on the posterior and a job-well-done comment.
"No, I didn't know he had a no-hitter," said Sanders. "But he had reached his pitch count, 73 pitches. The limit is 75 for him to be able to pitch Sunday (in the finals, if Fort Loramie makes it).
"No, I didn't know I had a no-hitter," said Barhorst, and yes I was tired. But I pitched a no-hitter already against Wapakoneta."
Marcus McGowan replaced Barhorst and bailed him out with a 1-2-3 finish of the sixth inning.
When Fort Loramie scored four runs in the sixth, the game was stopped by the Run Rule, a 10-0 Fort Loramie victory and the completion of the two-man no-hitter.
Back to Piqua-Russia, a 4-3 win for Piqua.
Piqua scored thee runs in the first inning off Russia starter Ross Fiessenger on a walk and three hits, one an infield hit.
Piqua scored only one more run on a double by Cam Deal and a single by Iverson Ventura in the third to make it 4-0.
Russia's Fiessinger settled in and gave up only one run and four hits over the final six innings of a complete game.
Russia scrambled back with two runs in the sixth and one in the seventh to pull within one. And the potential tying and go-ahead runs were base with one out.
The game ended snappily, though, when Piqua turned a 6-4-3 double play (Brady Ouhl, to Mickey Anderson, to Iverson Ventura).
"It was a good way to end and we had a good all-around effort," said Piqua coach Brady Lavy. "We had a couple of base-running mistakes. I'm glad to that we hung in there and closed it out."
Of his pitcher, Blaine Ouhl, Lavy said, "Blaine had all three of his pitches working, his change-up was working, and gave up only two hits in 5 1/3 innings. A great effort.
"His pitch count got up there, something I've been worried about in this early spring season. We have to make sure all our arms are healthy and are not overtaxed. Right now if we get five or six innings, we're happy," Lavy added.
For the early part of his season, Ohl's change-up has been hiding in witness protection, but it re-appeared Thursday.
"I got tired at the end…football in the morning for a couple of hours," he said. "After five or six innings my arms starts to get fatigued.
"I really hadn't had my change-up going for my first two or three starts," he said. "This was the first game I felt really comfortable throwing it on any count to any batter.
"I got a couple of strikeouts on it and a couple on my curveball," said Ouhl, who struck out five.
And speaking of purist baseball, Fort Loramie enacted a bunting clinic during the 10-0 whipping of the Dayton Flight.
In the third inning Fort Loramie laid down four straight bunts on four pitches — no misses, no foul balls.
The inning began with a bunt down the third base-line for a hit by Jake Sanders. Caleb Myer bunted to the pitcher for a hit and he threw the ball into right field, putting runners on third and second.
Mack Fortman bunted to third base and was thrown out, but Sanders scored. Evan Eilerman bunted to first base and was thrown out, but Myer scored.
Bunt, bunt, bunt, bunt. . .two runs.
"There were times he fell behind hitters, but he battled back," said Sanders. "He made 'em hit, made 'em put it in play."
"We just came from a tournament last week where we say pitchers throwing 83 to 86 (miles and hour)," said coach Jeff Sanders. "We had trouble early making that adjustment. One time through the lineup and I didn't think we were making good contact.
"We decided to try to get something going with the bunts, put some pressure on the defense and make them make some plays," he added.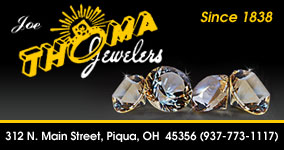 Of the 'no-hit' performance by Barhorst, Sanders said, "He fell behind in some of the counts, but he kept battling back."
"Nope, didn't know about a no-hitter, I was just concentrating on throwing strikes," said Barhorst. "I had my fastball and curveball and I was working on a slider. But, yeah, the last inning-and-a-half I could feel myself getting tired."
The tourament continues Friday through Sunday and if you want stellar pitching and perhaps a chance to see a no-hitter or four straight bunts, put Newton High School on the GPS and enjoy baseball played kids for the love of the game. And they won't be arguing about pro-rated contracts.