Written as a theme for a movie of the same name, 'A Summer Place' was subsequently recorded and released in the fall of 1959…and became such a popular tune that it set records that would stand for decades.

This short column is for music 'lovers', those who hum a familiar tune for hours because it just won't leave their head – something that's lost in popular music to hip-hop, rap, genres that aren't 'musical'…that you can't even whistle.
I have for a few years shared the history behind some of these 'Americana' tunes – songs, as people of my generation call them – recognizable songs that are popular yet today with many because they were so good, and pleasing to hear.
You don't hear instrumentals on the radio anymore, but in the fall of 1959 band leader Percy Faith released one that set records for popularity that still stand.
The tune was written by composer Max Steiner, as a theme for a movie entitled A Summer Place, starring Sandra Dee and Troy Donahue. The film was a moderate success, thanks to the popularity at the time of Dee and Donahue. But the secondary love theme – Steiner's creation – was heard by Percy Faith and he immediately set it to strings and a full orchestra score to accentuate the tune's captivating melody.
Faith knew immediately that he had a hit…if he could get it on the air. Born in Toronto, Canada, in 1908, Faith grew up in a musical family and pursued a future not in performance, but in writing and arranging. He became a nationalized citizen of the United States in 1945 and shortly thereafter became affiliate with Mitch Miller at Columbia Records. He turned out dozens of albums and did arrangements for many of the popular crooners of the 50's, including Doris Day, Tony Bennett, and a young Johnny Mathis.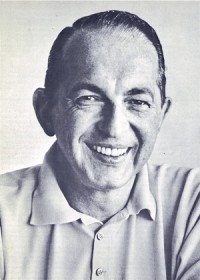 He had a knack for writing what would soon be known as 'easy listening' instrumentals, and Faith believed that A Summer Place would take the country by storm. It debuted in Los Angeles in September of 1959, but did not get much traction until mid-January, six months later, in 1960. It's popularity exploded.
Before long every radio station in the country was playing it morning, noon, and night and it became, for a while, something like an unofficial theme song for Percy Faith and his orchestra. On February 22nd of that year it reached #1 on the Billboard Charts, and would remain #1 for an incredible nine weeks, a record that would remain intact until 1970 when Debbie Boone's You Light Up My Life would stay at #1 for ten weeks. It does, however, remain as the longest-running #1 instrumental in the history of the chart.
A Summer Place would also win a Grammy Award, the first movie theme and the first instrumental to win Record of The Year.
Percy Faith died young, at age 68, in 1976, from lung cancer, but his work, short-lived as it was, remains as some of the most recognizable, and listenable, in the history of popular music.
Take the time to listen. You've heard it, and now you'll remember the story behind the song…A Summer Place!  Songs like you just don't hear anymore!