Senior-to-be left-hander might have been taken in the early rounds of the Major League Baseball draft, but wouldn't budge on his demand for a seven-figure signing bonus.
Columbus – College baseball people, especially the Ohio State kind, had to be wondering what was going on when the second, third, fourth and fifth and final round of the Major League Baseball draft came and went and Seth Lonsway's name was still out there to be taken.
Was there an injury we didn't know about?
With Lonsway, there shouldn't be any character issues or work ethic issues. He's not that kind of person. He's the kind of man you want on your team.
As expected, the Buckeyes lost junior eligible catcher Dillon Dingler to the Detroit Tigers with the first pick of the second round.
The only eyebrow-raiser was that Dingler didn't get called as a first-rounder, or sandwich pick. The word on the street was that teams just didn't feel comfortable at that point in the draft taking a converted center fielder and one who has had knee and hamate bone issues.
Still, Dingler did more than all right for himself. It's said that the Tigers are going to pony up seven figures for his autograph on a contract.
But Lonsway, a 6-foot-3 left-hander with the body of a free safety, looked as if he had taken a plunge right off the draft boards like a platform diver.
What happened?
A lot of draftniks have brought up that Lonsway, a junior eligible from Celina, Ohio, had driven himself out of the first round because of eight walks in two innings in a loss to Stetson in the spring.
That doesn't explain what didn't happen in the following rounds.
Buckeyes coach Greg Beals cleared up things when he told Press Pros Magazine that the Lonsway family had a dollar figure in mind going into the draft as a signing bonus and was not going to budge off it. That number was $1 million.
"We've been in constant contact throughout this process,'' Beals said. "It was the inability to come to terms with a team. He's coming back to us and will be in a Buckeye uniform. He still has dreams of pitching in the big leagues.''
The second day of the draft was what Beals called "fluid'' in that there was a lot of conversation between teams and the Lonsway family.
Seth Lonsway did not return a text message or phone calls asking for an interview.
"There were conversations going on throughout the day,'' Beals said. "Seth was still being asked about numbers. There was still a possibility for him to get drafted and signed.''
Keith Law of The Athletic rated Lonsway the No. 97 prospect. MLB.com had him at 50th, Prospect1500 at 64th and Draftsite.com at 102.
Lack of control has been the only question about Lonsway. In 2019, he was 8-4 with a 3.70 earned run average, had a .214 batting average against and 126 strikeouts in 92 1/3 innings. But he walked 71.
His fastball has been clocked between 93 miles per hour and 95 miles per hour and his curveball has been compared to that of former Oakland A's and San Francisco Giant's starter Barry Zito.
"He's a solid athlete whose delivery the Buckeyes staff has tried to adjust so he can throw more strikes,'' Law wrote in The Athletic. "He has starter ingredients, but you can't project him even as a fifth starter unless he improves his control by a full grade or more.''
Yet, the Reds did take a chance on wild child Clemson left-hander Sam Weatherly with their third round pick. He walked 30 in 29 innings this past spring, and that's Nuke Laloosh territory.
One has to admire Lonsway and his family with sticking to their plan. A lot of clubs had to be low-balling them, but Seth had all the leverage in being able to return to school.
Lonsway is on track to graduate next spring and he should be ranked as the finest returning starter in the Big Ten with the Miami Marlins taking Max Meyer of Minnesota as the No. 3 overall pick…and Oakland taking Jeff Criswell, from Michigan, in the second round.
Lonsway is betting on himself even though every major league team will have leverage on him next spring. That's what happens with seniors. Teams will point to him turning 23 years old in October 2021.
But he's a left-hander with a great arm and great body, and no one will have to tell him to work harder.
There are four examples of athletes returning for a senior season:
Herb Williams is Ohio State's all-time leading scorer in basketball, and he was able to score 2,011 points by coming back for his senior season.
The following season, the Indiana Pacers made him the 14th pick of the first round. Williams got his signing bonus and made almost $11.5 million during a career that saw him play until age 40.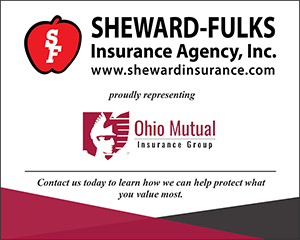 Peyton Manning also bet on himself by staying another season at Tennessee, and Andrew Luck did the same at Stanford. Manning was chasing a national championship and Heisman Trophy – he got neither – and Luck didn't want to leave his teammates or the classroom.
The best example of a college athlete telling the professionals to go stick it was J.D. Drew. In 1997, he was the best player in the NCAA in batting .455 and winning the Golden Spikes and Dick Howser awards.
The Philadelphia Phillies made him the second overall pick in the draft, but agent Scott Boras said his client would refuse to sign for less than $10 million. Those were the days long before slotting and contract negotiations were like the Wild, Wild West. A lot of people got shot full of holes on each side of the bargaining table.
Philadelphia offered $2.6 million, and Drew took his bat and glove to the Independent Northern League where he played for the St. Paul Saints.
In 1998, the St. Louis Cardinals made him the fifth overall pick. He did not get his $10 million, but $7 million will buy a whole lot more homes, planes, trains and automobiles than $2.6 million.
Lonsway is a lefty, and those types with his velocity and work ethic are hard to come by.
Do you really see big league teams saying next June, "No, Seth, we won't take you because he's about to turn 23?''
If he does get drafted and does sign, teams probably will have control of him until after he turns 30.
The great part of this deal is that Lonsway will get a degree and a chance to get another Big Ten championship ring. There is a comfort zone for him in that clubhouse inside Bill Davis Stadium.  There is no negative to returning.
Beals was asked about the bonanza of having Lonsway for another season. He is, of course, elated. No one in the conference will have a rotation like Garrett Burhenn, Lonsway and Griffan Smith. No one will come close.
"We lost Dingler, though,'' Beals said. "That's the bittersweet of it. You recruit them, you develop them and then you lose them. You're chasing their dreams, too. Having Seth back means a lot to our team, our program and our pitching staff. It's going to be an exciting time.''
Buckeye fans don't know a heck of a lot about Mackenzie Wainwright, but Ohio State probably lost him, too. He's a right-handed hitting outfielder from Lakewood St. Edward snatched by Cincinnati in the fourth round.
That had to come out of nowhere because Wainwright did not play high school baseball as a junior because of a broken tibia…and had COVID-19 wipe out his senior season.
Talk about immense leaps of faith?  That's what the Reds have done in this case.
Watch video of Wainwright in the batting cage and you can understand that faith. His swing is smooth and sweet and he stands 6 feet 1 and weighs in the neighborhood of 205 pounds. He was a wideout in football and can run and jump.
"We look at the draft as a push for us,'' Beals said. "We kind of expected to lose two of the three.''