We're headed for a fall where half of Americans show their love for this country and the values upon which it was founded, and another half with an entirely different idea.  Sadly, football won't bring the two together.
Columbus – We're going to play football this fall.
That's a very good thing, not just because the sport signals a change of season and ushers us from summer to fall, but because this year it will also escort us from fearful to hopeful.
The return of football, whether in the MAC, the GWOC, the Big Ten or the NFL, confirms we've become comfortable enough post-coronavirus to start living instead of just existing.
I wish football could also unite us, like sports have done so often in the past, but it won't.
Not nationally.
Locally, that's a different story, but it always is. In places like Covington and Versailles, Minster, Piqua, Troy, Maria Stein — all those little and not-so-little outposts where the game is played purely for love and school pride — football and other fall sports will re-establish the strong bonds that COVID-19 precautions quarantined for the spring and summer.
High school sports are just one of the shared values in those communities around which people will unite and rekindle the unique spirit of small-town America.
But outside the county seats, villages and townships of our country, no shared values exist strongly enough to do for the United States what the 1980 Miracle on Ice hockey team, an iconic National Anthem rendition or the 2001 World Series in New York accomplished.
Those events lifted our collective spirit, prompted us to reflect on the pride of our shared citizenship and fortified our belief that even amid discouraging circumstances our nation would pull together and persevere.
Remember how you felt when those fresh-faced college kids beat the Russians and then claimed the gold medal on a Sunday morning against Finland?
Reflect on the purity and power of Whitney Houston's rendition of the National Anthem just prior to Super Bowl XXV in 1991, shortly after U.S. troops had been deployed in the Gulf War.
Recall in your mind a defiant George W. Bush, striding confidently to the mound in Yankee Stadium six weeks after the 9-11 terrorist attacks on the Twin Towers and the Pentagon, then throwing a perfect strike in his FDNY jacket.
Do you know what all three of those moments had in common?
Throaty, robust, resonating chants of, "USA, USA, USA."
Can you envision anything close to that sort of unity this fall in Ohio Stadium, Paul Brown Stadium, First Energy Stadium or any other college or professional venue?
Could Whitney Houston, if she were alive, or any African-American recording star, dare to even perform the National Anthem in this climate?
The strength of America has been that we could always unite around a common and deeply-held belief in freedom and liberty. Their preservation was so precious to us that no disagreement could grow big enough to eclipse those bedrock standards of our society.
But freedom and liberty mean different things to different people now. One's freedom is compromised by another's privilege. One's liberty is contingent upon another's apology. We are a United States united in nothing, not on life, nor faith, nor language, nor vision.
We used to be able to agree to disagree.
Now, we can't even agree when we agree.
No sane person with a shred of decency condones what happened to George Floyd in Minneapolis. Whether it resulted from racism or just rogue policing, it doesn't matter. It was horrendously wrong and inexcusable, as are any circumstances where racial prejudice arises.
So if we all agree on that, why are our cities under siege and the very fabric of this country's founding being pilloried by protesters, vandals, rioters and anarchists?
Because that's who we've become in an age where the media has abdicated its responsibility as a truth-telling watchdog to traffic in suspicion instead of solid reporting, accusation instead of evidence, fact-twisting instead of truth-telling and character assassination instead of fairness.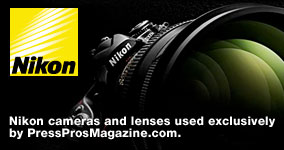 I have never been more ashamed of the profession I entered.
Former Ohio State players Michael Thomas and Malcolm Jenkins foreshadowed the unrest we'll face more of this fall when they instantly assumed the worst of teammate Drew Brees when he responded to a question from Yahoo.com's Dan Roberts about Colin Kaepernick kneeling for the Anthem in 2016:
"Everyone is looking back now at Kaepernick's protest from a few years ago, and obviously they were always about police brutality, and now it's coming back to the fore. A lot of people expect we will see players kneeling again when the NFL season starts. I'm curious how you feel the NFL will and should respond to that. And, of course, you're such a leader, what is your responsibility as a leader in times like this for the rest of your teammates and players in the league."
So, Roberts asked two questions and prefaced them with a loaded assumption that Kaepernick's protest was "obviously…about police brutality."
Obviously?
Where was the initial respect Thomas and Jenkins — long-time teammates of Brees — owed to ask their quarterback the context of his comments, or to have a personal conversation before castigating him in public?
Both Thomas and Jenkins well know of the charity work Brees has done in the New Orleans community. Did that buy him any vestige of understanding, patience or inquiry from either former Ohio State Buckeye?
Are those the lessons of "brotherhood" that Jenkins learned under Jim Tressel and Thomas learned under Urban Meyer?
It's certainly not the first time Jenkins or Thomas heard Brees say much the same thing. It was his stock response in 2016 and has been ever since, grounded in the admiration he has for two grandfathers who served in World War II.
More than 70 percent of Americans disapproved of Kaepernick's protest at the time he staged it. It wasn't obvious to them that Kaepernick was protesting police brutality.
Kaepernick has the full right to protest however he chooses. That is the privilege secured at great cost for him and others who see so much wrong with a system that established the very freedoms they exorcise by kneeling for the Anthem.
There will be more of it this fall, this time at the high school and college level as impressionable minds flex their freedoms and voice their understandable and honorable desire for the elimination of behaviors like those that led to the death of George Floyd.
If only it were all about that, and only about that, I'd be more open to believe kneeling for the Anthem is more about bettering our country than denigrating its founding principles.
But the rapid movement from honoring George Floyd's inexcusable death to defunding the police to now eliminating the police suggests the agenda isn't as honorably focused or precisely targeted.
Much like Anthem protesters have the freedom to label their actions however they desire, those of us who share a love of this country and the ideals upon which it started have the same freedom.
That's a shared value sadly out of style, and it will take more than the return of football to bring it back.
Bruce Hooley is a former sports editor of the Troy Daily News/Miami Valley Sunday News. He and College Football Hall-of-Famer Chris Spielman host the "We Tackle Life" podcast available on iTunes and every podcast platform or via spielmanandhooley.com