With so many issues overshadowing sports and competition itself, have we come to the point where major league sports is more drama than diversion?  Don't laugh.  It's closer than you think.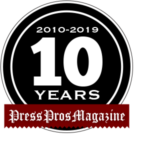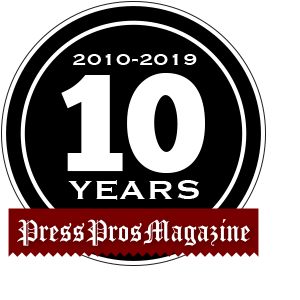 Next weekend marks the date for the annual Craig Stammen Little League tournament in Versailles.  I, maybe more than anyone else there, will enjoy it.
It's easy to like.  No politics, and no rules.  Drive into the little park there in North Star and park wherever you can.  Grab your folding chair out of the back of the car and find a shade tree to sit under.  Sit wherever you want, for that matter.
Hamburgers are $2.50 ($3 with cheese) and they're so much better (fresh and hot)…because you probably know the guy who cooked them – who 'donated' his time, his grill, and his propane.
The baseball?  No politics and no rules there, either, outside the obvious ones, like 3 strikes, 4 balls, and three outs – fair or foul.  The kids, who don't know anything about politics or labor negotiations, play like their hair is on fire.  They've been waiting for this all spring;  because they don't know anything about pandemics, either.
One player from Columbus told me last weekend at the 18u tournament held at Newton High School, "We don't know anyone who's even sick."  Another added, "We just want to play."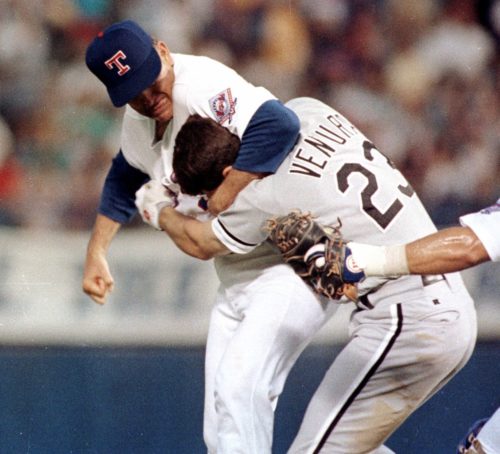 Ahhhhh, if they all did.  Right?  If they all just played?  And there lies the demarcation of baseball as we remember it when it was free and easy.  Now baseball at its upper level makes for a different headline – the all-too-often-seen phrase of billionaires fighting millionaires.  Me?  I long for Nolan Ryan fighting with Robin Ventura.  Remember the headlock?
You wonder.  Will they ever play?  And if and when they do…will you even watch?
What I'm writing about is the cloud looming over all professional sports going forward – MLB, NFL, and the NBA.  Have we grown so tired of the issues, the negotiations, and the politics…that watching is little more than a reminder of stress in our own lives?
Baseball is doing all that it can to rob the traditional fan of the game's matchless traditions – American League versus National League (inter-league play), leisure, pace of play, strategies like situational pitching changes…and even the elimination of umpires.  Oh yes, that's coming.  It's a far cry from the personality of baseball contained in old clips of players from the golden years – when players talked about about the pennant races.
It's a long way from Wally Post and Harmon Killebrew competing on the original Home Run Derby show…for $500.
And football?  Who can even remember when the game came on TV at 1 pm and kickoff was at 1:05.  And you tuned in to watch the Browns and the Giants – Jim Brown versus Sam Huff – for a little relief from five days on the job and Saturday overtime.  If there was a post-game interview players talked about football.  Now, they talk about their politics and their platform.  Forget about relief from the stress of the week you just lived.  They're going to remind you of it through football.  There is no escape.
The NBA once started in December and concluded in April – basketball season.  Now, with the pandemic, some talk about playing in the summer going forward, so as to take advantage of less competition for viewership – no football, no hockey, no college basketball…just baseball.  Maybe.
And a platform.  There has to be a platform.  It's not enough to just watch LeBron and replays of Jordan. Highlights aren't enough.  Their views on culture must be heard, too.
And never a mention of why we used to watch them all…fun!
Not that the issues of the day aren't significant…they are, and deserve priority.  Events of recent days literally beg for reassessment of our values.  But professional sports for the sake of playing the game – for fun when we need it most – just doesn't exist anymore, except maybe professional bull riding…which is why Stammen's Little League tournament is so refreshing, so pure, and so anticipated.  Those kids all know who Craig Stammen is, and the story of how he made his dream come true, the same dream some of them have.  They'll tell you…it's why they play baseball.  Best, they say…he's just a guy from North Star.
There is no look like the face of a ten-year-old sliding into second with a double, for some the biggest moment of accomplishment in their still-short life.  "This is the Craig Stammen tournament,"  one told me last year.  "You think he'll read about me?"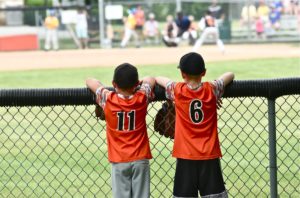 Yes.  Yes, I do.
They haven't lived long enough to hear how bad things are between management and workers, owners and players…of how bad things are for Max Scherzer and Blake Snell.   They don't know anything about the inequalities of social justice.  They just want to play ball.
And while we're told that our hearts should break for all that's bad in America…shouldn't our hearts break, too, for all that's still good in America, and lost in the chaos?
The innocence of kids playing baseball.
The confidence in the rules that govern life – three strikes, three outs, and second chances if you keep playing…stay the course.
Like changes in baseball, we remember what life used to be like.  It wasn't all good.  It wasn't always encouraging.  It wasn't always fair.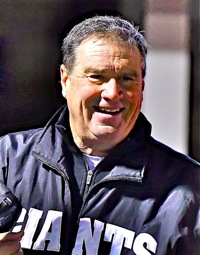 But there was sports, and a chance to just play…to hit it as far as you could, throw it as hard as possible, and tackle someone just for the joy of release – a chance to do something different.  For just a moment you could actually be Wally Post.
Meanwhile, the major leagues, the NFL, and the NBA remind me that there are no diversions – no refuge.  I watch, and I listen, and it's the same adult misery of Monday through Friday.
Millions aren't enough.  A chance to play isn't enough.  A dream realized isn't enough.
There is no relief.  They've passed the tipping point.
It's just one big platform!