Catcher Dillon Dingler gets chosen as the 38th pick of the draft – first pick of the second round – by Detroit, and the only question in the minds of those who've watched him play was…why not sooner?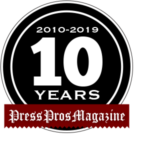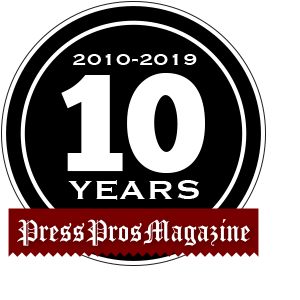 There was really no question about Dillon Dingler being taken in the 2020 major league baseball draft.  The only question was…when?
Or questions like…you want tangibles, or intangibles?  Doesn't matter.  Dingler had 'em both.
Tangibles?  He could play linebacker for you, if needed.  He was that good a high school football player at Massillon Jackson High School.  Need a running back?  He runs well, so he could do that, too.  Need a sixth man off the bench in basketball?  He did that, playing for Jackson's Division I state championship basketball team in 2017.  He's a catcher, right?  But he played center field for the Buckeyes in his freshman year…out of necessity…and looked liked he belonged there.
Intangibles?  Quiet, unassuming, confident…and consistent?  He carries himself like someone who expects to be successful, regardless of what he does.  There's a bit of understated elegance about him, the kind they used to talk about with Joe DiMaggio.
Ask him, which I did earlier in the spring, about the eventuality of being taken in this year's draft and he talked about with predictable priority.
"If it happens, it happens," he said.  "Right now I'm just concerned about being an Ohio State Buckeye."
In fact, the combination of his 'tangibles' and 'intangibles' is so impressive that coach Greg Beals regularly referred to Dillon Dingler as being "big on the 'dude' factor".  I've never heard it expressed that way, but it characterizes the junior from North Canton perfectly.
His numbers have been on the rise since becoming a Buckeye.  After a modest freshman year when he played in center, and as a backup to starting catcher Jake Barnwell, he came back as a sophomore and missed the first five weeks with a broken bone in his left hand…and still hit. .292 with a pair of home runs and 19 rbis.  This season, after a slow first two weeks, he began to warm up during the Buckeyes' trip to Nashville and a series with Lipscomb.  But he caught fire the following week in Florida where he hit five home runs in their final five games.  He was hitting .340 with 14 rbis when the season was shut down due to the coronavirus.
Overall, in three years he combined to hit .276 in 115 games (three years), with 12 homers, 21 doubles, 4 triples, and drove in 74 runs.  He scored 50 more.
But major league baseball thrives on catchers.  Arguably, it's the most important position on the field, second to pitchers, and teams look for those players at the position who can clean up pitchers' mistakes by throwing out base runners attempting to steal.  No one in college baseball the last two years…did that better than Dillon Dingler.  His 'pop' time is off the charts – the time between when the ball touches the catcher's mitt and the receiver's glove at second base on a steal attempt.  The average time for a major leaguer is about 1.9 seconds.  Dingler has been timed at 1.78.
"I was pretty good at it,"  says Greg Beals, himself a catcher in the Mets organization for three years.  "I was quick, but I didn't throw like Dillon."
"It's fun to just watch them take infield,"  said one Big Ten coach last spring.  "I like watching him (Dingler) throw the ball to second base.  We notice things like that."
So the question really was…when would Dingler be drafted, and why wasn't he drafted sooner?
The first catcher taken came on the 13th pick, when the Giants took Patrick Bailey, from North Carolina State.  Bailey had his own tangibles, mainly offensive.  He hit .302 in three college seasons as a switch-hitter, and has impressive power potential.  Throwing-wise, he's listed as having a good arm – an above average thrower.
The second catcher taken went to Oakland with the 26th pick, Tyler Soderstrom, a high schooler out of California.  Again, the potential to hit in the big leagues, and with power.  Soderstrom has a sweet left-handed swing.  But as a catcher…they were already talking about him being switched to first base.
The next catcher taken was by the Yankees with the 28th pick…Austin Wells, out of the University of Arizona.  Again, it was his offense that tripped the trigger for the Yankees.  Wells was considered the best hitter among a rich class of catchers in this year's draft.  But defensively, one scouting report lists him as 'below average arm', and a candidate to play first base.
Dillon Dingler was the next catcher taken, on day two, with the 38th pick…the first player taken in the second round.
"There's no telling where this guy's going to end up…that's how good he is at everything,"  said MLB analyst Tim Kurkjian during a recent pre-draft broadcast.
But at that same Lipscomb series in Nashville, I asked an Atlanta Braves scout watching from behind the screen to share his own thoughts about Dingler, mentioning Beals' comments about "the dude factor".
"That's pretty good,"  he said.  "I should put that in my report.  Obviously his arm is something you notice.  I haven't seen anyone throw like him this year, and I might not.  He's athletic – put together – so it's a pretty good bet he's going to be successful."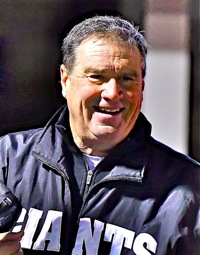 That was it.  That was all he said – a lot.  Scouts are usually pretty tight-lipped – kind of like Dillon Dingler
"I'm really excited for the future and to have the opportunity to put on the Tigers jersey," Dingler Thursday in a statement on the Buckeyes' athletic website.   "I was very fortunate to have a great baseball program in high school and then loved my time at Ohio State. The athletics program is second to none and has prepared me for this. I've been really fortunate to play for Coach Beals and to be a Buckeye."
That was it.  That was all he said, and it said a lot.  He's likely to creep up on a lot of baseball people once he signs and puts on that Tiger jersey.  But people are going to notice along the way – the athleticism, his ability to do everything well, the confidence…the intangibles so important to making it as a professional.
And they're going to talk about that arm!  Taking infield will become an exhibition again.  This is one Buckeye they'll actually welcome in Michigan.
Detroit got themselves a 'dude'.