Some observations on the Best of Ohio Sports baseball tournament concluded at Newton High School on Sunday.  The new norm in baseball is about a lot of baseball for some…not near enough for others.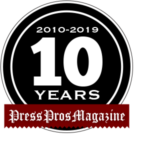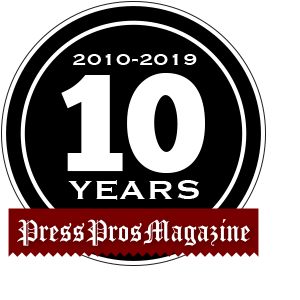 Pleasant Hill, OH –  By the time Springfield Armoloy outlasted the Miami Valley Prospects for the weekend title in 17u baseball Sunday, you could almost claim overload – some 15 games in four days on a Newton High School field that nearly everyone called, "The best natural grass field we've played on."
Others, adults and kids alike, commented favorably on playing baseball in 80-degree weather – what amounts to being the high school season for nearly all who played – as compared to the 40-degree weather and monsoon rain experienced just six weeks ago.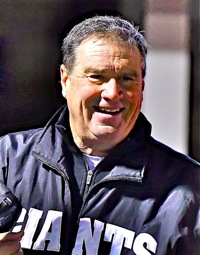 You could also make the claim that like the old-timers used to say…if you watch that much baseball you'll see something you've never seen before.  And yes you will, and we did.
They call it "elite" baseball nowadays, teams made up of select talent from urban and country high schools alike…for the express purpose of playing as many games as possible against the best talent possible.  This, they say, is the best way of bringing talent to its potential quickly – the best way for profiling that talent tothe college recruiters from schools large and small.  They were there this weekend.
It doesn't come freely, of course.  On average families involved with elite travel baseball ante up an average of $3,500, nationally – some more, and some less.  It's good for those who have $3,500, and without question it's a good opportunity for advanced kids.  But it leaves other questions, as well.  Mainly, if this is the best talent from ABC High School, what about the rest of the kids from ABC's program?  Where to they play?  Who's left to play with?  And for the late-bloomer, what's the incentive to even keep playing when you're told you're not 'elite'?
This is all philosophical, of course, but troubling.  And baseball-wise, you could hardly have asked for more in twelve hours of baseball Sunday than what those 17-year-olds from Columbus, Dayton, and Springfield exhibited.
Funny thing…there were three different outfits all named Prospects…the Easton Prospects, the Ohio Prospects, and the Miami Valley Prospects.  How this came to be I don't know, and there's a Prospect team in every age group.  There's so many that by the end of the weekend I was growing suspect of all the Prospects.
But they could play.  Throughout the day Sunday…the Easton Prospects beat the Columbus Cobras.  The Miami Valley Prospect advanced by beating the Gem City team, in run rule fashion.  This was a wooden bat tournament, which in the hands of an amateur lacks the thunder of the aluminum bats they use in high school.  But Cooper Cole, of Tri-County North High School, playing for the Miami Valley Prospects, hit the lone weekend home run out of Newton's spacious diamond, to provide the ten run margin – a screaming shot to left field that narrowly missed taking out the windshield on a passing car.  Impressive!
Later, an equally impressive Springfield Armoloy team took out the Ohio Prospects team with strong pitching and more thunder and lightning at the plate – four kids from Kenton Ridge played on that team, some sons of dads who played for hall of fame coach Tom Randall at Kenton.
Through it all another hall of famer sat behind home plate, appreciating the action.  Ron Nischwitz, the father of Wright State baseball was scouting pitchers.  I did my best to fill him in about baseball, to explain it, and he was kind to listen – amused, actually.
It took six games to get to the semi-final game between Cangelosi (Columbus area) and the Miami Valley Prospects team, pitting two of the best pitchers of the entire weekend.  Righthander Trey Storr (Marysville) pitched for Cangelosi,  and Dayton Chaminade's Sebastian Gongora pitched for the Prospects, the two hardest throwers we'd seen.
The Prospects took a 5-1 lead and appeared to be cruising in the fifth.  But Cangelosi kept pecking away, Gongora lost some of his command, there were a couple of errors, and before you knew it Cangelosi had scored five to take a 6-5 lead.  MVL came back to tied in the bottom of the inning…and then, in tribute to the oldtimers, something you rarely see.
Someone alerted the Prospects that Cangelosi had violated the pitch count rule – that Trey Storr had thrown 45 pitches the day before, then came back on Sunday and threw enough to exceed the National Federation rule on pitch limit that's there to protect young arms.  After a thirty minute delay and consultation with the tournament director, Jordan Kopp, it was confirmed and the Miami Valley Prospects were awarded the game by forfeit.
Never seen before?
"Actually, it's the third time this weekend where a game was forfeited for exceeding the pitch count,"  said on-site manager Darren Himsworth.  "The rule's the rule, and the pitch count information is posted on 'Game Changer', online."
It set up the championship game, which started almost an hour late, between Armoloy and MVL.  Tied 1-1 in the third inning, Armoloy eventually pushed across three runs in the fifth to take a 4-1 lead.  MVL scored in the seventh, but came up short…4-2.
It was a lot of baseball for teenage players, but without question this is the new norm if you're serious about playing – impressive, sometimes eye-popping…the best of the best.
And it's still fun, just like the old days of Connie Mack and Legion ball, where your buddies became your buddies for life.  None of that's changed in 'elite' ball.
What has changed is the void that it's left behind in communities that no longer have Connie Mack and Legion baseball, in part because of 'Elite' baseball…where the Legion post can no longer sponsor opportunities for kids to play.  ACME ball has struggled in some parts, while strong in others…but there aren't enough teams or coaches to adequately teach, even twenty games in a short season.
I left Sunday with a twinge of remorse for some kid in Mount Sterling not asked to play for the Ohio Prospects, or not financially capable if he were asked.  Where does he play…and is he mentally strong enough to want to play, given his circumstances?
What's new is good, and I went home with this impression.  It 's a lot of baseball for some…while not near enough left for others, at a time when baseball needs players like never before.
Impressive, but troubling.  And the weather…WAS nice!