Newton's bubble finally burst, losing to Team Ohio in nightmarish fashion to fall from the weekend tournament.  The good news?  They get Sunday off.  The better news?  They need it.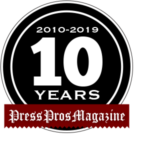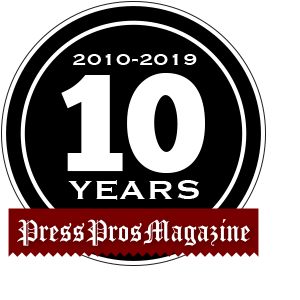 Pleasant Hill, OH – Brackets for Sunday's championship round of the Best of Ohio Sports amateur tournament at Newton High School were concluded Saturday…in highight and 'low'light fashion.
The highlight of the day was the 16u matchup between Ohio Independence, out of the Columbus area, and Home Field Elite, a team largely from Montgomery County.  It marked the second time in as many days that the two teams had played, and Independence simply outlasted Home Field Elite, 8-6, in a back-and-forth contest that saw momentum and the lead switch no fewer than three times.  The 16u championships will be played Sunday at a location to be determined between Saturday night and Sunday morning, and they'd better make a decision soon and get the word out because the opening game is scheduled for 9 am.
But the lowlight of the day was Newton, carrying a 3-0 record in the weekend's action, and into their 6 pm matchup with Team Ohio, also out of Montgomery, Warren, and Preble counties.  It was a game that saw the Indians literally self-destruct after taking a 2-1 lead in the bottom of the third inning.  From that point on they were outscored 8-1, thanks to five defensive errors and a couple of equally egregious errors of mind on the base paths, running themselves out of possible scoring opportunities in the fifth and sixth inning.
The fact was…they simply ran out of steam, and pitching.
Junior Alex Koon started and pitched four innings of 1 run, four-hit baseball, a heroic effort considering he's slated to be the Indians' closer next spring.  But it took him 90 pitches to do it and when he came out of the game in the top of the fifth he was gassed.  Too many extra pitches as a result of a pair of dropped pop-ups, muffed ground balls, a throwing error…and that sinking feeling by the end of the fifth inning that four wins in a row just weren't meant to be.
Team Ohio scored one in the first, four in a fateful error-laced fifth, and four more in the top of the seventh when Newton tried just about everyone short of the board president on the mound.
Newton scored single runs in the third, fourth, and fifth innings, but simply couldn't muster enough offense against Team Ohio pitcher Caleb Fugate, a wisp of a junior righthander out of Bellbrook High School who threw hard enough, and with enough breaking stuff, to deny Newton crooked numbers on the scoreboard through six innings.  Fugate, probably the most talented player on their roster, is also a top-knotch shortstop and will no doubt get serious recruiting consideration between now and the end of his senior season.
But he did give up some hits, eight of them, and for the second day in a row there was a line shot to the alley in left center off the bat of Newton's Alex Koon.  Impressive enough for the fact of both teams hitting with wood bats, but the fact is…that had Koon had backspin on the ball, instead of overspin, it would have left the ballpark.
But too many mistakes – of commission and omission, no doubt brought on by five games in six days, a depleted pitching staff, and a shorter-than-usual roster as a result of graduation parties.
"One of the keys to winning a baseball game is your ability to limit the big innings, and they had two of them today,"  said Jordan Kopp, who also doubles as tournament director this weekend.  "It's just tough to win games when you give up eight runs in two innings like we did.
"We ran low on pitching, but our guys still went out there and competed.  We had a chance to win the game late, but the errors and lack of fresh arms on the mound helped them have those two four-run innings."
Reality?  Newton looked tired in the 90-degree heat, having played too many games on short notice without benefit of ANY previous baseball in the spring.
"Yeah, it's a combination of mental and physical fatigue, I'm sure,"  added Kopp.  "Our kids came out to play.  But being physically tired, early on I thought we started slow, then picked it up, but we didn't have enough to finish.  There's a reason why major league teams play 30 exhibition games before the season, and we're using these next 15 games as our exhibition season to give kids their opportunity going into next year.   They have this chance to show us what they can do.  I like what I'm seeing, but we have to take a couple of days off, come back on Tuesday, and try to playing winning baseball again."
Team Ohio won it with 9 runs on 9 hits and committed no errors in the field.
Newton lost it (they're 4-1 on the week) with 3 runs on 8 hits and committed five errors.  Starter Alex Koon took the loss as the starting pitcher.
The tournament concludes tomorrow – Sunday school with a baseball chaser – and it's the championship variety as all eight bracket teams from central and southwest Ohio come to Newton to decide a champion in the 18-year-old division.  Play begins at the unheard of baseball hour of 9 am,  with games then at 11:30, 2 pm, and 4:30…and don't hold us to that.
Forecast is for clear skies and mid-80s.  Bring plenty of fluids and sun screen if you want to watch.