The baseball was spotty, but full of highlights as Lebanon and host Newton left day two of the Newton tourney with a pair of impressive wins.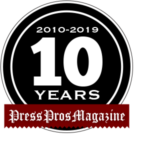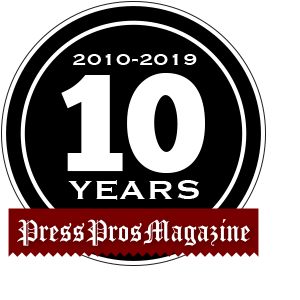 Pleasant Hill, OH –  Without a doubt, the Lebanon team in this weekend's Newton amateur baseball tourney enjoyed the trip back down I-75 to Warren County Friday after scoring a pair of impressive wins over West Jefferson (Madison County) and a team from Anderson Township, in suburban Cincinnati (the River Bats).
After losing to host Newton on Thursday's opening night (5-4), Lebanon roared back to run-rule West Jefferson 12-2, and then take down the River Bats 12-5 on day two of Newton's weekend amateur baseball tournament for teams 15 to 18 years old.
But the baseball, overall, was spotty, as one would expect.  Having no spring high school season, teams here this weekend are struggling to get their sea legs after sitting dormant for the past eight ten weeks.  Friday's action was marked by a run-rule encounter and a pair of blowouts.
And this is a wood bat tournament, to boot, which adds a bit of legitimacy compared to the sickening 'ping' sound of an aluminum bat…and makes some of the hitting exploits of the first two days all the more impressive.  Newton's impressive baseball facility is a legitimate park, about 390 to dead center and 325 down the lines.  Players are driving the ball with good ol' ash and maple, and the 'crack' of the bat has never sounded better.
But for their part, Jordan Kopp's Newton Indians stood tall for the second day in a row, scoring a 5-1 win over West Jefferson in the 6 pm game, leaning on 4.2 innings from starter Caden Sweitzer, making his first start of the season, of course, and giving it everything he had in the process.  Sweitzer, a senior-to-be in 2021, is trying to make an impression for himself, and while he wasn't Koufax…he wasn't Luke LaLoosh (Bull Durham), either.
And then…icing on the cake as the Indians emphatically took down the River Bats in the last of Friday's five games, 11-0, behind pitcher Colin Tackett (four innings) and an inside-the-park home run by CC Caldwell.
Caden Sweitzer, who has the physical profile of a toothpick, got off to an impressive start in their 6 pm game with West Jefferson, nailing the strike zone in the first two innings before losing the mark in the third, walking the bases full, only to benefit from a couple of defensive gems from infield teammates CC Caldwell and Ross Ferrell.  By the time the dust and the bases had cleared he had surrendered just one run, and held a 2-1 lead.
"I was just glad to pitch, but it was a little frustrating,"  said Sweitzer.  "My curveball wasn't snappy, and my changeup wasn't very good.  I threw 95% fastballs and just tried to get it over the plate and let them put it in play.  My defense was great behind me.  They made some plays."
And those plays had to stand for something until the bottom of the fourth, when with one out, first baseman Alex Koon, the biggest figure on the field, launched a seering drive to left center field that one-hopped the wall off the warning track.  He hit it so hard, and so far, that it took a while for the West Jeff outfielders a while to reach it – long enough to Koon (who's not Usain Bolt) to reach another gear as he rounded second and made it to third standing up for a triple.
One batter later, he scored on a wild pitch, upending West Jefferson pitcher Blake Patrick at home plate – Patrick standing with the ball waiting for him as he covered home plate and the ricochet off the brick wall came right to him.  It made no difference to Koon, who at 6'4″ and 220 pounds…buried Patrick in a collision at the plate.  The baseball rolled away, Koon was safe, and it ignited the Indians to a score a pair of runs and an eventual comfortable winning margin.
"I'm not the fastest man in the world, but I hit it far enough that I didn't have to be,"  Koon grinned afterwards.  "I like to hit and that was a big moment, a nice rally for our team."
But Koon was hardly done.  Another senior-to-be for 2021, he came on with two outs in the fifth inning to pick up the save for Sweitzer, retiring the final four outs of the game (the game was called due to time constrictions), striking out three in the process.
In their nightcap win over the River Bats, it was Newton winning in a battle of attrition, as much as baseball, as Colin Tackett's performance was a difference given that teams here are leaning on pitchers short on endurance.
And being the first time out this weekend for all of the teams coming to Pleasant Hill, none portend more curiosity than the hometown Indians, who will fly under the radar in 2021 as one of the area's best in Division IV, thanks to the pitching promise of Sweitzer and teammate Ross Ferrell, and the cleanup impact of Alex Koon batting fourth.  Their season wiped out by the coronavirus, Kopp is taking this opportunity in June to get in as many games as possible as a tribute to his seniors, while assessing the future.
"Well, the goal coming into the weekend was to get in as many games as possible,"  said Kopp.  "But to start out 4-0 (going back to Monday's game against Bethel), is a really good sign.  The guys are competing, the pitchers threw strikes today in both games, and we've played good defense.  When you play with wood bats you've got to play good defense, and good defense gives you a chance to win."

And is he looking forward…to 2021, with a team of enough pitching and offense to make noise in the district and regional tournament?
"We'll have a couple of  guys (Ferrell and Sweitzer) who give us some experience on the mound, and it's fun to have a guy like Koon in the batting order.  He's got quick hands, and swinging an aluminum bat he can really put on a show in batting practice.  But because of his hands his power is still there when he's swinging wood.  He always makes good contact, and that's good because we'll count on him next year.
"I think offensively we'll be fine.  But it'll come down to pitching.  We've got a good one-two punch, and Koon came in today and threw strikes in relief.  So if we score some runs and put together a dependable pitching staff…we'll be in really good shape."
But first…Saturday, and five more games starting a 9 am in the morning.  Pitching, for everyone on day three, becomes a point of emphasis, especially when pitchers (many of them) are making their first appearance of the spring, and are untested.  For now – for Friday – Lebanon and Newton emerged with honors, both winning a pair of games, while hardly hitting on all cylinders.
Everyone will be depending on sandlot instinct and competitive energy for the next two days, and that does nothing…but make it more fun.