You've never seen boys so eager – so happy – to play baseball again.  And Dublin Coffman senior Jacob Rust made the most of it with a Best Of Ohio Tourney opening pitching gem.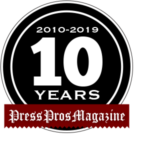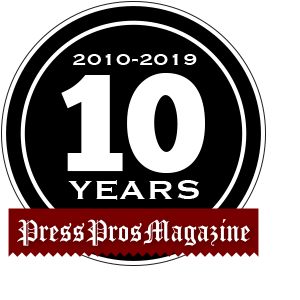 Pleasant Hill, OH –  It was something a world removed from the gloom shrouding the rest of the country – riots over police brutality and the ever-lingering questions about the Covid virus, and whether it's safe to make eye contact…or even swallow your own spit.
In a sense it was a referendum on Ohio's government locking down the state in March over the 'pandemic', thereby denying high school athletes their final moments of glory from spring sports.  Had Mike DeWine, John Husted, or Amy Acton showed up Thursday there might have been a different connotation of the term, 'hit and run'.
What it was Thursday afternoon and evening…was a reawakening of youth baseball at the Newton High School complex, featuring teams competing in the Best of Ohio Sports amateur tournament this weekend featuring teams from the Columbus (Cangelosi), Grove City, Centerville, Bloom-Carroll, Lebanon, and host Newton before a couple of hundred appreciative fans.  On an 85 degree day even a passing shower could not dampen the enthusiasm of players and onlookers alike.  "This is something the government hasn't screwed up yet", said someone from Columbus.  "But give 'em time, I suppose."
What it was…was baseball, and Dublin Coffman senior pitcher Jacob Rust reminded everyone of just how pretty the game can be when you throw good strikes, get good defense, and just enough offense, his Cangelosi team beating a team from Grove City (The Dawgs) 3-2 in the tourney's opening 18u game.
The 'Surge', a 15-year-old team from the Lancaster/Carroll area beat the Home Field Elite 15-year-olds in the afternoon's second game.
And host Newton capped off the evening with a 5-4 win over Lebanon.
But it was Jacob Rust, an 18-year-old headed to play college baseball next fall at Ohio Northern University, who set the tone of the day, and made a statement as to the indomitable spirit and resolve of youth to overcome frustration and disappointment.  Something we could all use 750 milligrams of, if we had it, right now.
For you see, it had been almost a year since Rust had pitched at all – way back in the fall – before anyone even conceived of there being a flu bug so bad, and so intimidating, as to bring the state and nation to its knees, thereby canceling everything down to jigsaw puzzles.  No school, no sports, no church, no restaurants, no family visits, births, deaths, or funerals.  Just….quarantine!
Rust, after all that time, and no spring baseball in the Ohio Capital Conference, walked out on the Newton mound and pitched like he'd never been away.  Showing at least some "rust", he did give up a first inning run, then another in the third, but stubbornly holding on in a 2-2 tie, he took a go-ahead run in the fifth and made it stand until one out in the bottom of the seventh.
Surrendering to some bullpen help to record the final two outs, he watched, then experienced that unmistakable thrill of overcoming odds unthinkable.  You don't pitch in a year…and then you pitch the game of your dreams:  6.1 innings, 2 runs, 2 hits, 2 strikeouts, and 2 walks.
"I just wanted to play,"  he said afterward.  "It was so good to just get to play again.  I had pitched a little bit in the spring, but not in any games.  And since I've just thrown some 'bullpens', and with my brothers at home, trying to get ready for a season…and it just came out today."
The resilience of youth?  Jacob Rust and a field full of others all expressed disappointment over their senior season of high school baseball being canned.  "I guess there were people sick, but I personally didn't know any,"  said one.  "That was the most difficult thing…like it didn't have anything to do with us."
Was Jacob Rust bitter?
"At first it was tough, being my senior season,"  he said.  "But I knew I had the summer to look forward to, so I came out here today because I wanted to be here.  I wanted to keep playing.  I'm going to Ohio Northern in the fall.  Hopefully we'll have some scrimmage games there, and then we'll be back playing in the spring."
Others expressed their own sentiments about losing their final months of school and activity.
"You just can't get back your senior year,"  said one.  "It didn't seem fair."
But Nate Conrad, coach of the 15u team from south central Ohio (Lancaster and Carroll), added his adult perspective as the principal of Bloom-Carroll High School.  Conrad played college baseball at both Ohio University and Ohio State, during the Bob Todd days at OSU.
"It was really hard on the seniors.  That was the worst thing,"  said Conrad, with twenty two years public school experience.  "My heart breaks for those guys because they've worked for four years for that final year, and for them to miss out on it was tough.  The underclassmen at least have more time, and summer ball to look forward to.
"And it's just not athletes, I think some of the other seniors were upset over losing their senior year.  But at least with our kids…I'm very proud of how they responded.  They looked at something as adversity, because they're going to have adversity in their lives, and they dealt with it in a more positive light after it sunk in a bit more.  And there were some that were bitter, upset, and not just the kids.  I think there were some adults who said my son or daughter are losing out on this and they're not going to be able to get that back.  But again, there's adversity in life, and it doesn't matter if it's at work, in your family, or whatever.  It was a lesson they learned here that they can take with them for the rest of their lives."
You talk about making up for lost time?  You can cut the enthusiasm at this weekend's tournament with a knife, and another full day of baseball is scheduled for Friday, beginning at 11 am.  The action concludes on Sunday.