We've come to the point of addressing the real issues in college athletics that have been ignored for years.  Like your household budget, there's only so much money now to make ends meet.  And if they don't play football this fall…there will be a veritable bloodletting of sports, as the financial gravy train grinds to a halt.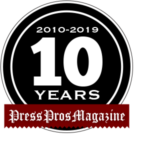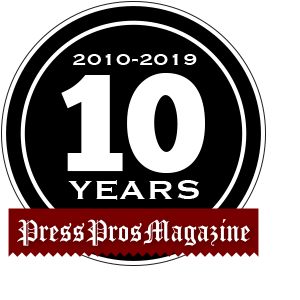 Columbus – Crisis often brings chaos, and from that chaos springs innovation when leadership functions as it should.
I'm waiting for that to happen in college athletics amid the financial fallout from the Wuhan coronavirus and the events it has cancelled.
Instead, all I've seen so far are simplistic reactions.
Eliminating varsity sports — which they've done at the University of Cincinnati (men's soccer) and Bowling Green (baseball) — might make the budget's bottom line look better.
But it does nothing to address real issues in college athletics that have been ignored for years. Like any problem, admitting its existence is the first step toward a fix, so we can thank the global pandemic for something, because without it there would be no wake-up call.
When the NCAA's payout to schools from NCAA Tournament revenues shrank from an expected $600 million to just $225 million from cash reserves this year, the alarms started sounding in athletic departments around the country.
Those warning bells will blare louder if college football isn't played or doesn't produce the same revenue it always has when alumni clamor for tickets, crowd stadiums and spend freely on parking, concessions and team gear.
What's happened so far at a handful of schools will become a bloodletting of men's sports, and perhaps some women's sports, to make do when the sports' financial gravy train grinds to a halt.
That shows no leadership or innovation at all, by the NCAA, by its member schools or by athletic administrators.
They always tell us, "It's about the kids," but it's seldom first about the kids or the goal would be to preserve some semblance of the same opportunities provided now within the budget constraints forced upon the schools by world events.
What should Congress do?
Exempt football from all gender-equity formulas.
This will require government approval because of Title IX, but it's a lobbying case the NCAA has never committed to making because of the optics.
There's simply no comparable women's sport with the participation numbers of football. Getting to a 60-percent men, 40-percent women division of scholarships in any athletic department is problematic as long as the men's side starts with 85 football scholarships and there is no women's football.
Do away with football in the equation and insist on a 50-50 split of scholarships from there.
What should the NCAA do?
Power 5 conference commissioners have requested a waiver from the NCAA to reduce the number of varsity sports sponsored to qualify for Division I status.
The NCAA, of course, has declined, because…well, because it's the NCAA.
The presumed fear is that reducing the number of sports a school must sponsor to be Division I would invite the widespread cutting of non-revenue sports.
That's a legitimate concern, but it need not be.
The NCAA should simply require the school to sponsor the sport at a lower competitive level, like Division I-AA, Division II or Division III.
Most athletes on scholarship who play a non-revenue sport aren't on a full ride, anyway, so they're accustomed to paying at least a portion of their own way through school.
The value of playing a sport is in the lessons learned — work ethic, sacrifice, delayed gratification — not in the level at which the sport is played.
The intangible benefits of playing a sport are the same at the Division II and Division III level as they are at the Division I level. That's what the NCAA should be fighting to preserve.
What should colleges do?
Life is not going to be the same for Division I athletic departments going forward. The era of rampant spending — bailed out by ever-increasing TV contracts and squeezing boosters for more contributions — is likely over.
One of the outgrowths of reducing fans at events in the era of social distancing is that people are going to discover that watching a game from home in high-definition — without the commute and parking hassle — is not a bad alternative.
Some fans are never coming back.
With 40 million unemployed, the economy is bound to have an impact on donations to Old State U.
Schools should immediately dispense with the antiquated and no-longer-affordable notion of competing in the same conference in every sport.
It makes zero financial sense for, say, Ohio State volleyball to travel to Nebraska for a regular season game because both are in the Big Ten.
The cold, hard reality of this new financial era is that athletic departments cannot be run as one large business any longer. They must be run with each individual sport, or groups of sports, as divisions of the same company.
Those that are profitable, or close to profitable, must operate under one set of parameters on scholarships, travel and competitive status.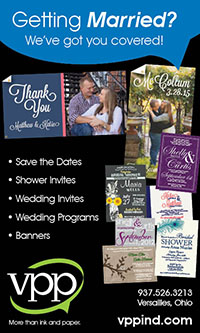 Those that are wildly unprofitable must operate under a more modest set of parameters on scholarships — perhaps none at all — travel and competitive status.
Why can't Ohio State compete in many of its 36 varsity sports with other schools from the State of Ohio or the region rather than traveling to Wisconsin, Iowa, Nebraska or far-flung locations in the Big Ten?
It makes zero financial sense.
What should athletic directors do?
It's way past time for the heads of athletic departments in Division I to turn from the status quo and start offering solutions.
If the best they can come up with is to slash a sport, it's time for a new AD.
Exercise some cost control on frivolous expenses.
Ohio State and Clemson played a superb College Football Playoff semifinal last season. My guess is the game would have been just as good if the Buckeyes' football facility lacked a juice bar and Clemson's football facility didn't feature a giant indoor slide.
It's become customary to pad coaches' contracts with salary bonuses for everything from winning conference championships to scoring first in a game to graduating players.
All seem elements of doing a job well, for which every coach is already adequately compensated.
How about athletic directors propose some innovative solutions, some beyond-the-box thinking?
One idea could be for Power 5 schools to offer football and designate six other sports — three men's sports, three women's sports — as elite championship sports.
All other sports would operate under different scholarship and league parameters, at lower costs.
Allow the schools to pick their three men's and three women's sports for elite competition. Soccer, track and field, golf, basketball, baseball/softball, swimming and diving would be options for both genders, with wrestling also an option for men.
It might not be a perfect idea, but it's an idea, and I haven't heard any such comparable ideas from anyone who takes a big check and calls themselves a professional athletic administrator.
All we're getting are off-with-your head reactions as ADs cut sports quickly so as not to be late for their next booster bash.
Anyone can grab a crowbar and do demolition.
It takes a skilled craftsman to rebuild after the devastation.
Listen to Bruce Hooley with former Ohio State All-American and current Fox NFL analyst Chris Spielman on the 'We Tackle Life' podcast, available on iTunes or any podcast platform Mondays, Wednesdays and Fridays, or via spielmanandhooley.com