Nine years ago today, the course of Ohio State football history, and college football history changed with the firing of Jim Tressel as head coach at Ohio State.  Take a moment to reflect on how it all happened…in today's Press Pros feature.
(Ed. Note:  After a five year absence to do talk radio for ESPN and a year with Sports Illustrated.com, Bruce Hooley returns to Press Pros as columnist at large and contributor for Ohio State Buckeye sports.  On a local note, he's the former sports editor for the Troy Daily News from 1983-'86.)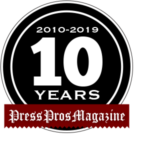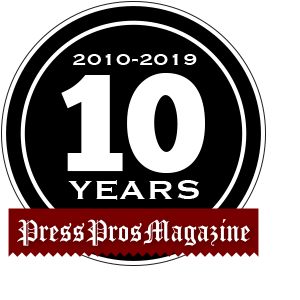 Columbus – When the cell phone rang just after 7:30 a.m., one thought came to mind:
"Who's calling on Memorial Day at 7:30 in the morning?"
The voice on the other end, an unimpeachable authority on matters of college football importance, offered no customary pleasantries, just a two-word statement:
"He's out."
Nine years ago yesterday, Jim Tressel was surprisingly let go as Ohio State's head football coach after months of national criticism and in-state support for his actions and inactions related to a series of NCAA rules violations known as, "Tattoo-gate."
Tressel has since continued to do in college administration — first at Akron, now as the president of Youngstown State University — what he dedicated his life to accomplish in coaching…developing young people.
He's doing very well, and the program he led for a decade is just fine, too.
The Buckeyes landed on their feet after a one-year plummet to 6-7 under interim coach Luke Fickell in 2011 to hire Urban Meyer in 2012.
Three years later, OSU won the first College Football Playoff, and it hasn't slowed down since, not in seven seasons under Meyer (who never won fewer than 11 games or lost more than two in a single season) or one under Ryan Day, who went 13-1 in his debut.
But what if what happened nine years ago yesterday didn't happen? What if Tressel had immediately shared knowledge of his players' NCAA rules violations with Ohio State's administration? What if those players received the customary four-game suspension for such acts at the start of the 2011 season and then life went on as usual?
How would the course of Ohio State football history and Big Ten football history have been altered by Tressel remaining the Buckeyes coach on his own terms for as long as he desired?
How would Ohio State football be different?
With no firing, Tressel would likely have coached OSU at least five more years. That timeline relates to quarterback Terrelle Pryor's return for the balance of his senior year in 2011 after serving a four-game suspension for NCAA violations related to Tattoo-gate.
After Pryor, Tressel had Wayne's Braxton Miller locked and loaded as his quarterback of the future. Miller, before injuring his shoulder prior to his senior season, was the Big Ten's freshman-of-the-year in 2011 and won both Big Ten offensive player-of-the-year and league MVP twice after that.
Miller wouldn't have played as much as a freshman in 2011 with Pryor still in the fold, or perhaps Tressel would have found a way to incorporate them both after Miller started the first four games and Pryor returned from suspension.
One thing that likely would have changed? Michigan wouldn't have beaten OSU in 2011. That's the Wolverines' only win over the Buckeyes since 2003, and it came by only a 40-34 score in Ann Arbor. With Ohio State clear of the distractions Pryor and several other players would have created with their four-game suspensions, it's unlikely Michigan would have even that lone victory over OSU over the last 16 years.
Five of the Buckeyes six regular-season losses in 2011 came against Big Ten competition, all by less than one touchdown. Tressel, being a master of clock management, could very well have won each of those games, or at least four of five.
That, despite an early season loss at Miami (where Pryor wouldn't have played because of suspension), would have yielded no worse than a 10-2 regular season and a berth in the first Big Ten championship game against Russell Wilson and Wisconsin.
The legend of Cardale Jones wouldn't have changed. As a Cleveland Glenville product, who committed to Tressel before he was fired, Jones would have been Miller's backup in 2014 when he went down in the pre-season.

Had Tressel retired after Miller's career ended, Fickell would have been poised to step in as his successor. Urban Meyer would have been off the market by then, assuming he had taken a job two or three years earlier.
As for the players Tressel would have recruited and signed during five additional years on the job, his recruiting focus would have differed from Meyer's lean toward national talent at the expense of an Ohio-centric approach.
The likeliest Buckeyes who have made huge impacts on the program since 2011, but probably wouldn't have played for OSU had Tressel remained, are J.T. Barrett and Ezekiel Elliott.
Tressel recruited Carlos Hyde and Rod Smith in 2010, and Ohio always supplies ample talent at that position to make Elliott's matriculation from Missouri highly doubtful.
Likewise, Barrett would never have been a Buckeye. OSU would certainly have anointed Danny Clark of Akron Hoban the successor to Miller. Clark committed to Ohio State as a freshman before getting the cold shoulder from Meyer when he fell in love with Tate Martell.
The Bosa brothers, Joey and Nick, probably would still have played for Ohio State. Tressel always recruited the State of Florida very well, and the presence of former Buckeye Cris Carter in and around the powerful St. Thomas Acquinas program in Fort Lauderdale would have kept it so.
How would Big Ten football be different?
Meyer would have assuredly returned to coaching after a year in the ESPN booth in 2011, or no later than 2013, but it wouldn't have been at Ohio State.
Had Tressel not gotten fired, OSU wouldn't have been in the market for a coach when Meyer developed the itch to return.
What schools hired new coaches prior to 2012 that would have paid any price to lure Meyer, and would have offered him the tradition and resources from which to build a championship program?
It's doubtful Meyer would have wanted to return to the SEC rat race at Ole Miss.
Texas A&M would have been a harder turn-down, given its in-state talent, a swoon the University of Texas still hasn't fully shaken and the wallets of big donors who soon soured on that year's hire, Kevin Sumlin, to lure Jimbo Fisher at $10 million per-year.
Maybe the weather of the West Coast and an underachieving conference he could dominate in the Pacific 12 would have attracted Meyer to UCLA — it's scary to contemplate what he could do with L.A., Orange and San Diego county talent alone — Arizona or Arizona State.
Pitt would have been intriguing, because of its tradition, its access to great talent in Pennsylvania, Ohio and along the Eastern seaboard, and a league waiting to be dominated before the emergence of Clemson.
But the perfect place for Meyer to have landed in 2012 would have been much like where he did land in Columbus, at a school amid scandal, on the heels of a beloved icon departing amid controversy, who only a coach of Meyer's cache and caliber could have turned fans focus forward, not backward.
That place is Penn State, which instead hired Bill O'Brien.
Auburn, Tennessee, Cincinnati (Meyer's alma mater) and Oregon all opened in 2013, had Meyer decided to stay out of the business two years after leaving Florida.
It's foolish to assume he wouldn't have landed somewhere other than OSU had Tressel remained in control of his own future with the Buckeyes.
But nine years ago yesterday, the course of Ohio State football history and college football history changed.