In light of other areas of inefficiency, Bowling Green University decided Friday to do away with its baseball program, a move that will likely haunt, and ultimately prove more costly down the road.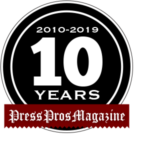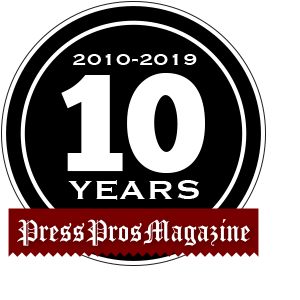 In light of the raging politics of this day, and concern over when we can go outside and live freely again without fear of breathing with an iron lung, you might not have noticed the most important Ohio sports headline on Friday – the day Bowling Green State University kicked its baseball program to the curb.
Shocking, to both alumni and the Division I college baseball community – a program with an illustrious list of former players like Orel Hershheiser (Dodgers), Doug Bair (Reds), Grant Jackson (Pirates), and Andy Tracy, the current Triple A manager of the Columbus Cippers (Cleveland Indians).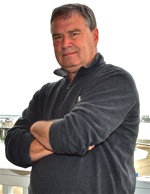 Shocking, for the fact of school administration saying that cutting baseball would help save the athletic budget $2 million dollars.  Now $2 million is $2 million, but in the world of Division I collegiate sports, hardly a difference maker.  Tom Rupanski, a former summer league teammate of mine in the Cleveland Lakewood A League, and an alumnus of Bowling Green, characterized the school's statement about saving $2 million this way.  "In today's dollars it's like throwing a teacup off a cruise ship."
And perhaps most important, shocking for the fact of the way it was done.  It came from left field, and caught a lot of Bowling Green players, past and present, by surprise.  There was no communication, little warning, and no discussion, according to most.  Left holding the empty bag were those like former player and businessman Gary Haas, who in 2014 donated $1,000,000 towards support of Bowling Green baseball.  There were others who committed moneys for maintenance and the updating of facilities.  Like baseball, that money is now gone, leaving a bitter taste in the mouth of those blindsided by the Friday announcement.
"It leaves a bad taste, for sure,"  says Rupanski.  "Every institution has its areas of cost concern and inefficiency, and sports and areas of study that don't make money or enhance revenue.  So why baseball, and not independent studies?"
Of the $2 million in cuts announced by the university, baseball at Bowling Green amounted to a scant $500 thousand dollars saved, a disarming figure to players and coaches at other schools across the country.  And again to the point of lack of communication, many point to the fact of a bad precedent – that this could happen to 'you', and there's nothing you can do about it.
"This was a very difficult, but necessary, decision," said BG athletic director Bob Moosbrugger, "As a baseball alumnus, my heart breaks for the families affected by this decision. We will ensure the student-athletes in the program have support during this challenging time. We will honor their scholarship agreements through graduation and, should they pursue their collegiate baseball career elsewhere, we will assist in the process of finding a new home."
But that's probably not true, because seriously, how do you believe, given the issue is obviously not about people playing baseball, but how can we save a half million dollars?
And then this.  Baseball at every school is a known drain on athletic budgets, especially in cold-weather conferences like the Mid American Conference and the Big Ten.  But for the sake of equality, there are now six men's varsity programs at Bowling Green, compared to twelve for women, including softball.  Who believes softball even pays for itself, let alone showing a profit?  So why baseball?
There will be more to come, as other schools are announcing cuts in their athletic offerings.  Three weeks ago the University of Akron eliminated golf, tennis, and cross country.  Two months ago the University of Cincinnati canned men's soccer.
"This is horrible, and what's horrible about it is this,"  says former MAC umpire Steve Partington, who now manages the popular spring baseball Snowbird Classic in Port Charlotte, Florida.  "Bowling Green has had a least a million dollars in donations, that was given specifically in support of baseball.  No names here, but I know the people who gave the money with the stipulation it could not be shared with other sports.  That money is still in the bank.
"And there will be more MAC teams do this to their baseball programs,"  added Partington.  "This is not the end."
High school teammate Chris Hardman both played and coached as a grad assistant at Bowling Green.
"My first thought is that this was very poorly handled,"  says Hardman, who for years has coached multiple sports at Toledo's Ottawa Hills High School.  "I have to believe that no one knew this was coming, except maybe Danny Schmitz (the head coach).  And I also think that if they had reached out they could have raised $5 million in a week from alumni with a vested interest in Bowling Green baseball.  Gary Haas is a good friend, and I was there for the ceremony the day he gave the school a million dollars.  How do you think he feels over this?"
Probably like a lot of others in a position to help currently, and in the future.  This comes as the ultimate financial 'balk', to use baseball vernacular.  And the definition of a balk in baseball is any action to deceive the unsuspecting.
To Chris Hardman's point, the simple act of communication could likely have saved baseball at Bowling Green.  People who could help, and have helped, have long memories.  Gary Moosbrugger's haste to save money will likely pay negative dividends for years to come – penny wise, and pound foolish – because athletic directors rarely stay at one school for very long.
And future employers have long memories, too, and may remember…the day Bowling Green quit on baseball!