Anna's Bart Bixler and Fort Loramie's Kennedi Gephart have been chosen as recipients of the 2019-20 sponsor scholarship award for top male and female student athletes in the Shelby County League.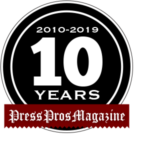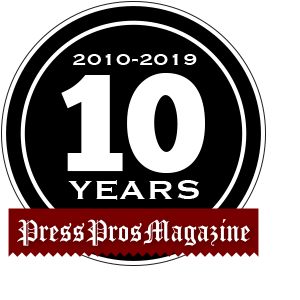 Anna senior Bart Bixler wrote in his application:  "I've had an incredible experience while playing for Anna – in front of sold-out crowds on a weeknight, I've had the chance to beat the #1-ranked team four times in two different sports, and I've played in the state finals in football and been interviewed on TV.  I'm blessed for the opportunities that sports at Anna has given me."
Fort Loramie senior Kennedi Gephart wrote in hers:  "Sports has taught me specific lessons about life.  And I didn't fully understand how much sports meant to me until they were painfully ripped away on the way to the state basketball finals.  Sports has helped shape me, but sports don't define me.  With or without all the medals, I am who I choose to be."
Bixler and Gephart were chosen last week from a list of 30 Shelby County League student-athletes as the 2019-20 Scholar Athletes of the year, both receiving scholarships in the amount of $2,000, as funded by the sponsors of Shelby County League sports on Press Pros.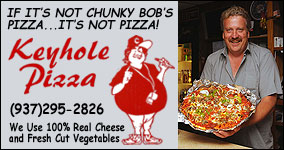 Bixler was a three-sport participant for Anna, in football, basketball, and track and field.  Among his accomplishments – he was a varsity starter at quarterback for three years, and guided the Rockets to the 2019 Division VI state title in football.  He was a three year starter in basketball, helping his team to three consecutive Shelby County League titles and two appearances in the state tournament regional tournament.  His cumulative GPA in four years at Anna is 3.96 and his ACT score is 28.  He will attend Hillsdale College, in Michigan, this fall, and play football while majoring in Biology.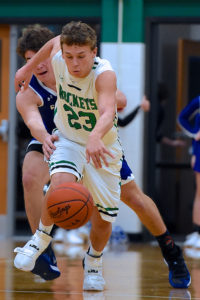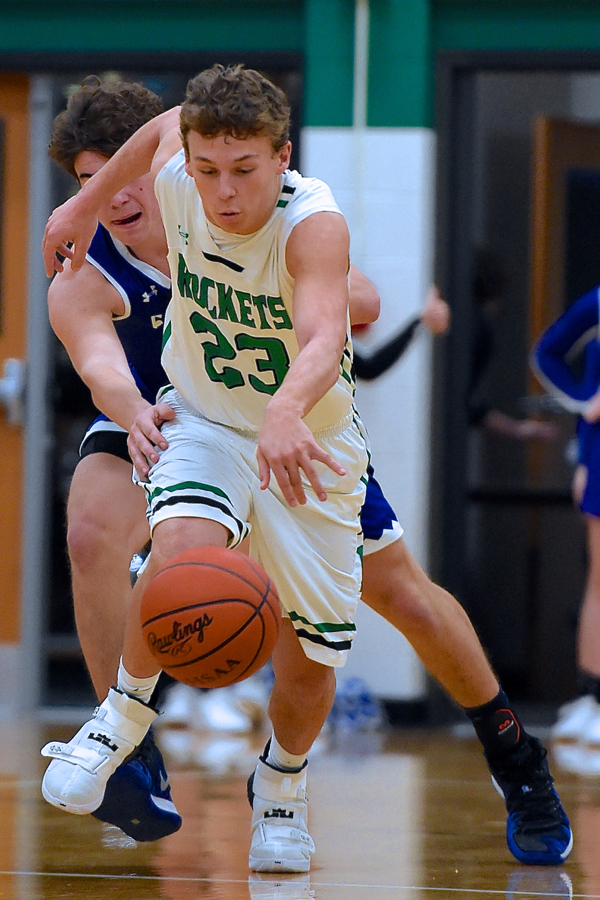 Bixler and teammate Riley Huelskamp comprised an unstoppable dual threat out of the backfield last year for the Rockets, playing football as member of the MAC Conference, and between them ran for five touchdowns and almost 400 yards in the Rockets' Division VI title 48-14 win over New Middletown Springfield.
"We knew about them,"  said Springfield coach Sean Guerierro.  "We were prepared to stop Huelskamp, but Bixler (168 yards) was just too much."
He also averaged 15 points a game in basketball and served as a two-year captain for the Rockets.
Gephart epitomized the gritty, hell-for-leather style of defensive basketball for Loramie coach Carla Siegel, playing all four years, and a member of three consecutive Shelby County League championships in basketball.
Scholastically, she graduates with a 4.0 GPA, scored 28 on the ACT, and will attend Bowling Green this fall to major in pre-dentistry.
A captain for two years in basketball, Gephart also ran track for all four years.  Winners of the state title in Division IV basketball in 2013 and 2015, her biggest goal was to return to the state Final Four in March and add yet one more title to the women's legacy of Loramie basketball.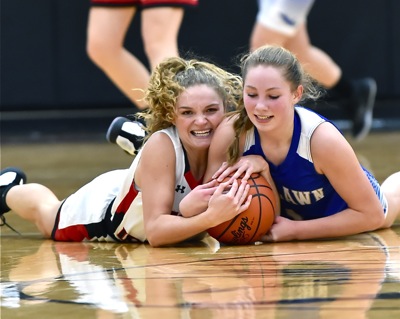 "I loved our style of fast-paced, gritty play,"  Gephart wrote in her application essay.  "And the state championship that we all dreamed of turned into a nightmare.  When the tournament was cancelled it became a confusing, devastating, and disappointing experience.  I wanted to finish things out on a high note with my fellow Redskins.  The lesson I learned was…some things are just out of your control."
"Oh my God, she's so deserving of this award," says her coach Carla Siegel.  "She works so hard and she's contributed so much to our program the last two years.  She's a leader and a role model, and she's been like a senior in each her junior and senior seasons."
Gephart is also the first Loramie athlete to receive the annual SCL scholar-athlete award.
The Press Pros Shelby County League Scholar-Athlete awards are made possible by the sponsoring support of the following:  Wilson Health, The Keyhole, The Spot Restaurant (Sidney), Dawn Clark Allstate Insurance, The Heidout (Jackson Center), Winners Meats (Osgood), Allenbaugh Insurance (Jackson Center), 49 Degrees (Coldwater), H. A. Dorsten Construction (Minster), Huffer Chiropractic (Jackson Center), Crale Builders (Anna), Ron & Nita's (Sidney), and the Wells Foundation (Columbus).
This marks the 5th year of the Shelby County League award, and combined with other yearly awards, the Press Pros site has now provided $70,000 in scholarships since 2012.