The top stories of the concluding school year, marred by the fact that there was no conclusion.  But it was good while it lasted, and from those six months here's our most memorable stories of achievement by area teams and athletes for 2020-21.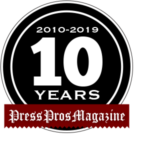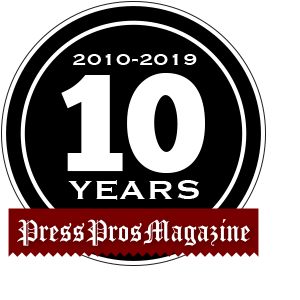 This has become a love-hate proposition that we've published since spring of the second year of Press Pros, back in 2011.
Love…for the fact of looking back on the most memorable athletic achievements of area teams for the concluded school year.
Hate…for the fact that inevitably, as hard as we try, we either forget or overlook something that's just as meaningful to someone else.  We always hear about it, but are doomed to repeat our oversight.  Many are called, but few are chosen, it says in New Testament Matthew, and think of that as you sit down to write us.  But here's the stories that top our list of the eight most memorable stories that we saw in 2019-20.
Number one…The Anna Rockets and their Blue Angels exhibition in Division VI football, on their way to that school's first state title in football.  They did it in style, too, amassing a 15-1 record…their only loss coming to the Division VII title winner, Marion Local.  And with a pair of backfield mates, Bart Bixler and Riley Huelskamp, whose combined offensive impact will not soon be repeated in the MAC, their run from week one of the playoffs through the state semi-final game, and in their championship game thrashing of New Middletown Springfield, 48-14.  Everyone on this team contributed, finally realizing the Rockets' oft talked-about championship potential after twenty years of playing football.  Will their success continue?  Time will tell, but there is no encore act for Bixler and Huelskamp.  Check the MAC record book, or ask any opposing coach.  This was one heckuva' story.
Number two…Staying in football, Marion Local's 11th state title, tying the all-time record of Cleveland St. Ignatius, which took the Wildcats 23 years to amass.  It took Coach Tim Goodwin and Marion just twenty years to match it.  It is one of the truly remarkable accomplishments in Ohio High School sports, Goodwin coming to Marion in 1999 and compiling a playoff record of 81 wins and 11 losses in those twenty years, including eleven titles, and three runner-up finishes.  Despite playing in the state's smallest division currently, that record has gained the Flyers the reputation as being arguably the top football program in the state, regardless of size or division.  Some will argue that, but no one can argue the fact of their consistency, because the Flyers have won those eleven titles while playing in Divisions V, VI, and VII.  More remarkable…there's no end in sight.
Number three…Fort Loramie's undefeated season in girls Division IV basketball, and probably on their way to their third state title before the coronavirus forced cancellation of the Final Four tournament, just minutes away from the opening tip of the semi-final round.  Minster fans would have an argument with that, as the pairings were likely to pit Loramie and Minster in the state final game.  However, Loramie had beaten Minster earlier in the year by 30 points, so they were the anointed favorite.  But it was the manner in which they ran out to a 26-0 record, winning more than half their games by margins of 40 points or more, dominating teams with their ability to pressure unsuspecting teams, cause turnovers, and score easy baskets in transitions.  Against teams that did suspect, the Redskins had the perimeter game to win with their halfcourt offense and outside shooting.  Speaking of no end in sight…Loramie graduated just four seniors from this team, and return pretty much intact for 2020-21.
Number four…The Dayton Flyers, Obi Toppin, and a 29-2 record, the best in school history.  Like Fort Loramie, the only thing that derailed UD in 2020 was the virus, which cast a shadow on their undefeated A-10 league record, and the whisperings of experts like Dick Vitale…that Dayton could go toe-to-toe with any NCAA team in the country.  They were predicted to be no worse than a #2 seed, and they were so good that the usual UD Arena atmosphere, already one of the nation's best, went over the top.  Tickets and seats could not be found as Obi Toppin, voted the nation's best player, set records for dunks and became a nightly highlight on Sports Center.  We were there for every one of the home games, and we will not soon forget.
Number five…The New Bremen Cardinals, winning their second state title in Division IV volleyball in three years.  Like a well-oiled machine, Diana Kramer's team blasted its way to a 28-1 record against the state's best competition, and crowned their season with a Division IV title match win over neighboring Fort Loramie, who itself enjoyed one of its finest seasons (27-3).  It marked the Cardinals' third straight appearance in the title game, and more than proved that their title in 2017, the school's first ever, was no fluke.  Now established as one of the state's pre-eminent volleyball programs, Kramer and company appear poised for a continued run of success.
Number six…The Parkway boys basketball team, which found its season and momentum crushed by the virus just one game away from a possible state Final Four appearance, the first in school history.  Surviving a rough and tumble schedule in the MAC, the Panthers gained strength from that experience, won seven of their last eight, and swept through the sectional and district rounds of the tournament…then took down Tiffin Calvert in the regional semi-final game, forcing a match with the state's #1 ranked, and undefeated team, Columbus Grove.  We won't know how that would have turned out, but Coach Doug Hughes and the Panthers delivered a long-awaited highlight to the Rockford community in 2019-20, and with key performers back in 20-21, they promise to be a leading contender for league honors and another tournament run.  That's good.  It's been a long time between drinks…at Parkway.
Number seven…Never thought we'd write about this a few years ago, but number 7 on our list for 2019-20 is Coldwater winning their fourth boys title in bowling.  Led by senior Michael Schoenherr, the Cavaliers topped a remarkable end-of-the-season run with the Division II title, and for his performance Schoenherr was named second team All-Ohio.  Likewise, Sidney won the Division I title, it's first and the school's first team championship in history, giving west-central Ohio a clean sweep of championship bowling honors for the year.
Number eight…When we mentioned earlier that the Fort Loramie and Minster girls were left at the state tournament altar by the coronavirus…so, too, were the Anna girls (in Division III).  And Lady Rockets would have made their first state tourney appearance since 2013, looking to build upon an excellent 22-6 season.  Hats off, as well, to the Jackson Center boys, who had advanced to the Division IV regional final game with Columbus Wellington.  Scott Elchert's Tigers (22-5) were just one game short of making their third Final Four appearance in eight years when the season, and the tournament, was cancelled.