As MLB, the NBA, and football at every level tries to determine when and how to resume play, the now-to-consider issue becomes not when we get beyond the reality of coronavirus, but how we live with it in the future.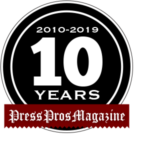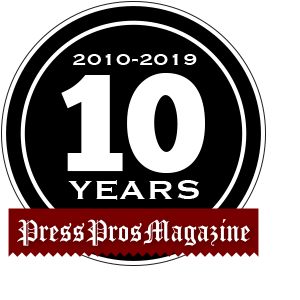 It was another quiet, game-free weekend for Press Pros Magazine, not unlike what it's been for every sports media entity for the past eight weeks.
Look around.  We're all in the same boat.  The Call, the Daily News, the Dispatch, Daily Standard, and the Enquirer…all relegated to reporting about what people are doing in the absence of actual competition.  And…how many ways can you make sitting at home appear sensible – heroic?
The ads on TV continue, celebrities getting together (virtually) to tell us "we're all in this together."  That we'll beat this if we're just patient and continue to have each other's back.  Wear those masks, keep your distance, and believe…that there will soon be a shot, or vaccine, that tames Covid-19 and turns concern of a pandemic into just another nuisance disease – like mumps, measles, and the more common strain of the flu.
But in the most recent posting of our 'Reader Speaks' column, reader Kenneth Giles (who did not include his address), struck a nerve when he stated, "This is not going away anytime SOON."  And while we edited his email because of length, he also wrote…"corona, or the next virus, might become the new cancer in our society."  That being, if you contract it you get treatment, hopefully overcome it, return to work or play, and we celebrate it in the manner in which we presently do other survivors.  And, he finished, "we'll take its existence for granted, like we do the common cold."
The point to Giles' letter was this.  Like with a cold, or the flu, we cannot allow a virus to shut down the country and our way of life.
"Our standard of living is built upon living freely and without fear, and we have no choice but to live freely in order to live at all.  And while people concern themselves over the physical figures of confirmed cases and loss of life, there appears to be little concern over the threat of an emotional crisis and loss of confidence to just live."
It may come to that, or it may not.  If we, indeed, lose 100,000 American lives during this 'pandemic' it cannot be taken lightly, although there will surely be speculation as to whether every one of those lives can be traced to, and blamed on the virus.
In the meantime (and the window is closing sooner than our comfort with it) we're going to have to make a decision…to mitigate risk with the reality of  living, working, playing, and dealing with another threat to health and safety, like cancer and the flu.
Again, it may come to that, or it may not.  Hopefully not.  Physicians and scientists not motivated by headlines tell us that all viruses diminish, or die, in the presence of sunlight and high temperatures…that summer is likely to be the great antidote to Covid.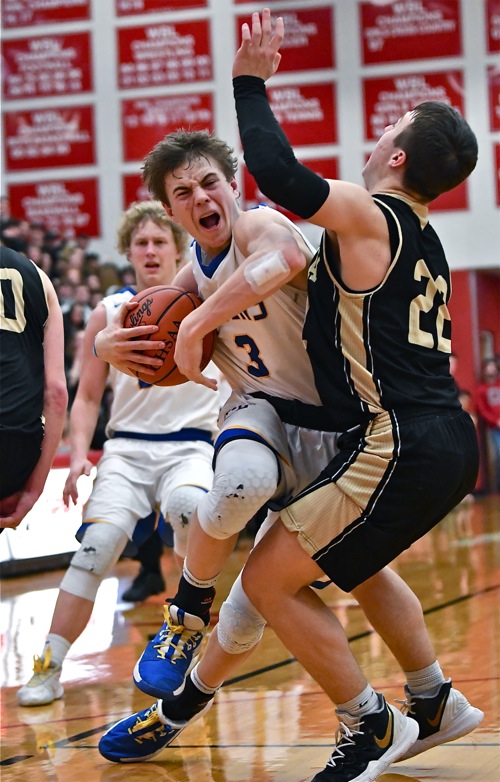 They also tell us that the human defense mechanism is better than any vaccine developed – that our immune system is made to develop antibodies against natural diseases and protect us (herd immunity).  And that might already be true, as it's now being reported that the virus may have been active in America since the onset of winter, back in December.
People who never get sick are now saying that they had a mysterious bout of respiratory illness in January that lasted ten days, went away, and they've felt fine since.  Others say that they traveled, mingled, and worked in markets like New York, Chicago, and Los Angeles during that same time and came through it unaffected, or at least…asymptomatic.
Given any of this, or all of it, we may within a matter of 30 days be faced with the reality that whether it's this virus, or the next, we soon must make a choice to live "freely", in Giles' words, if we're going to live at all.  As he wrote…"the confidence to just live."  This threat, as we know it now, is not likely to go away, just spike here or there relative to population density, or reactive to some circumstance or impetus that no one can explain.  In fact, no one can accurately say how they caught the last cold they had.  A lot of us can't determine how we caught the flu, when we get it, while living in an environment where no one else was sick.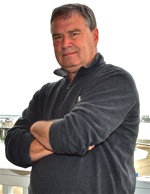 Given that, the OHSAA, MLB, the NBA, and the NFL is faced with an ultimatum, with a lot – I say a lot – to lose.  Mitigate the risk, and continue to live in the manner we covet, or sit by in hopes that a vaccine that no one knows how long it will take to come, does come…to eradicate a virus that no one knows why some get it and some don't.
And of course the greatest irony of them all.  We might actually be healthier by living, working, and playing than sitting in quarantine – that the ultimate vaccine really is contained innately in each of us.
"We know a lot, but we may never know everything about how the human body works,"  said one medical expert on the Sunday talk shows.  "We just know that when we live an otherwise healthy and sanitary life style it works."
That part isn't going away, and that's good.  Because the virus may not, either.