Buckeyes also have tests in ACC-Big Ten Challenge and North Carolina in CBS Sports Classic. At least six home games are guaranteed, with Akron match-up reuniting former college teammates Holtmann and Groce.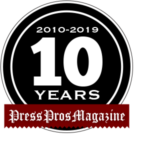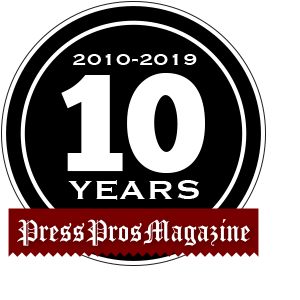 Columbus – For at least six non-conference basketball games next season, the travel itinerary for Ohio State for players will be to walk down a flight of stairs to the court at The Schott.
The Buckeyes will play the usual collection of expected patsies such as Oakland, Niagara, Towson, Morehead State and Alabama A&M in their home arena.
It's a schedule that former coach Thad Matta would love. His philosophy – and it worked fabulously during his great seasons – was that the Big Ten was difficult enough without having to load up on heavyweights in non-conference.
Successor Chris Holtmann, though, said when he got the job that he believes in toughening up his players for the grueling conference run.
It might be difficult to top last season's grinder in Cincinnati, Villanova, North Carolina, Kentucky and West Virginia, but Ohio State could wind up with just that.
There will be the usual ACC-Big Challenge game in early December against an opponent to be determined.
The Buckeyes will face North Carolina a second straight season on December 19 at a site to be determined in the made-for-television CBS Sports Classic.
The three games that will have a big say in what kind of team they might have should come November 25 to 27 in the Battle for Atlantis in the Bahamas. The field will include Creighton, Duke, Memphis, Texas A&M, West Virginia, Wichita State and Utah in what has become the pre-eminent showcase tournament.
Ohio State knows all about West Virginia's zest for playing defense. The Mountaineers forced 22 turnovers and 31.3 percent field goal shooting in a 67-59 victory last season at Rocket Mortgage Fieldhouse in Cleveland.
That loss might have cost the Buckeyes the No. 1 national ranking.
The Buckeyes defeated Creighton in Holtmann's second season in Omaha.
The season opens against Oakland on November 11 at home. The Grizzlies were blah last season in going 14-19 overall and 8-10 in the Summit Conference.
Remember, though, that once upon a time Oakland was a community college. It has been a member of the Summit for 15 seasons and has won six championships. The team has played in eight post-season tournaments, including three NCAA.
The man behind it all is Greg Kampe. He has 632 career victories. Only Jim Boeheim of Syracuse (45) and Mike Krzyzewski (41) have coached longer at one university than his 36 seasons.
Next comes Niagara on November 15, and there will be one familiar face in head coach Greg Paulus. He was an Ohio State assistant under Matta from 2013-17, when the team won two conference championships and played in four NCAA tournaments.
The Eagles, playing with seven freshmen and three sophomores, finished 12-20 last season.
Another coach with ties to the Buckeyes comes to The Schott on November 19 in Akron coach John Groce. He was an assistant under Matta from 2004-08, and part of his duties was recruiting players who brought the program back to prosperity.
Holtmann and Groce have close ties. They were teammates at Taylor University from 1991-94. Groce hired Holtmann as an assistant at Ohio University for two seasons.
No question Groce has been one of the best coaches in recent Mid-American Conference history. In four seasons at Ohio, he took the team to conference tournament championships and the NCAA tournament in 2010 and 2012.
Each time the Bobcats shook the college basketball world. In 2010, they upset third-seeded Georgetown in the first round. Three years later, they did themselves one better by taking down fourth-seeded Michigan and 12th-seeded South Florida. The team finished 29-8.
Groce nearly got the team to the Elite Eight. It lost in overtime to No. 1 seed North Carolina in a Sweet 16 semifinal.
Last season, Akron entered the MAC tournament as the No. 1 seed with a double bye when the COVID-19 quarantine cancelled the season. The Zips were 24-7 overall and 14-4 in conference.
Towson was eliminated from the Colonial Athletic Association tournament in March, but had a shot at playing in the NIT or CollegeInsider tournaments for a chance to win 20 games for the fourth time in seven seasons. It finished 19-13 thanks to the virus.
What can we write about Morehead State and Alabama A&M? Not much. The former was 13-19 and the latter 8-22 last season. These games will be strictly tune-ups.
North Carolina had won seven of the previous eight games and 10 of 11 in all against Ohio State before last season's game in Chapel Hill.
The nation had to be stunned when the Buckeyes ran the Tar Heels out of their own Dean Smith Center. The final score was 74-49, and that will live in infamy as the second worst beating in the building.