The second Minster graduate in two years to claim the prize, Madison Wiss is the 2020 recipient of the Hal McCoy scholarship for study in journalism and communications.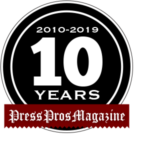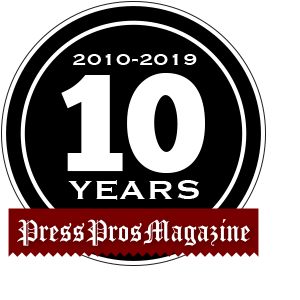 Minster senior Madison Wiss let out a big 'yippee' when she got the news last week.  Going to Bowling Green next fall to study communications, she goes in with some added cash in her pocket, named the winner of the 2020 Press Pros Hal McCoy $2,500 scholarship to help put her on the right track.
Wiss is the ninth area student to receive the McCoy award since 2012, and the second Minster graduate in three years, joining Paige Thobe, who won in 2018 and is presently studying journalism at Ohio State University.
Why communications?
"I don't think I grew up as a writer, but when I took my first writing class in my freshman year I fell in love with it,"  says Wiss, the daughter of Kelly, a third grade teacher, and Mike, the five-time state champion coach in baseball and girls basketball at Minster.  "If I don't write I might try my hand at broadcasting.
"Writing has given me a way to express my voice, and my favorite English teacher in high school, Peg Rindler, told me that writing was a good way for me to be heard.  She's been so supportive and encouraging.  That led to working on the yearbook, our varsity cheer spread, this year's football spread…and as soon as I finished that football spread I knew that writing was what I wanted to do with my life.  It's not even work for me.  It's just fun to do."
She never actually played a varsity sport at Minster, like Thobe, who was involved with volleyball and basketball.  But rather, Wiss chose cheerleading as a way to be close to the action and supportive of her friends and classmates.
"Being a cheerleader, you're on the sidelines and you see and hear everything,"  she says.  "Basketball is my sport (no surprise) because my dad is a coach and I enjoyed the emotions that you get to see and hear when you're that close.  And it helped me develop an appreciation and love for all kinds of sports.  I love watching my brother (Drew) and sister (Megan) play, and cheerleading has given me an appreciation for being there for my siblings.  It's something that makes my heart happy.
"And the success that my dad has had…he's pretty good at what he does…has been a huge part of my wanting to write and cover sports.  I don't want to brag…but when he goes to state it's an experience that you don't get to see or be a part of every day.  I mean, Coach Wiss is not only the basketball coach, Coach Wiss is my freaking dad.  Like, what the heck?  And to come home and hear him talk about the game is another experience that gives me a different appreciation for writing (sports).  My relationship with him, with my siblings, and this community…sports is something that I never want to leave."
Where Hal McCoy's concerned, her appreciation is a bit generational, she admits…with no apology.
"Well, I know he wrote about the Reds for 50 years,"  laughs Madison.  "And I know that my dad and family are huge fans of his.  And my Grandpa (Jim Overman) is a huge Reds fan.  He's been a big influence for me because of his love for sports, and that's another reason I'd like to write."
Like with Peg Rindler, even Hal McCoy started in high school writing a story for his high school English teacher, who suggested he pursue writing and journalism as a career.
"Yeah, and I didn't know what I wanted to do.  I was in a typing class, and on the basketball team, and my teacher came to me one day said the school newspaper needed a story on the basketball team, and would I do it?  I'd never done anything like that, but she encouraged me and after I wrote it she liked the story and suggested that I think about a career in journalism.  She said, 'This story is very good' and went to her grave not knowing what her suggestion would lead to.  I went on to Kent State on a baseball scholarship, couldn't hit the curveball, and remembered what she said about journalism.  I went for it, fell in love with it, and here I am today."
The Hal McCoy Award is sponsored by the Unity National Bank (a division of Park National Bank), in Piqua, Troy, and Tipp City, and is presented annually to area high school seniors interested in journalism and communications.  But you don't have to be like Hal McCoy.  Language Arts counts too, and at least two past recipients have gone on to pursue a career as a classroom teacher…and one as a screen writer.
"I'm very pleased to lend my name to something like this,"  says Hal, who writes University of Dayton football and basketball for Press Pros.  "Because, when I was at Kent State there was no support money for journalism, and $2,500 dollars back then would have been a big, big help.  I'm delighted for Madison, and wish her all the luck in the world.  But with her personality and energy…I think she'll do just fine."