The coach of the Fort Loramie Redskins has plenty on his mind. Who's he gonna' play after the upcoming season…and, will there even be an upcoming season?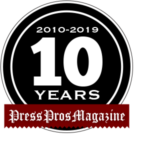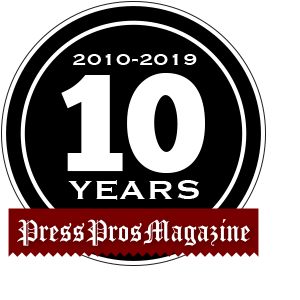 The issue is presumptive, of course. Fort Loramie football coach Spencer Wells has never mentioned to me a specific concern about scheduling following the 2020 football season, his team's last as a member of the Cross County Conference.
For you see…when the gang of five (or six, CCC football schools) got together last year and decided they no longer wanted to play against likes of Loramie, Covington, Miami East and Bethel – that they would look for new and erstwhile affiliations elsewhere – it left those four schools to find a new conference affiliation of their own.
Which they did. Starting next year three of those teams, plus Milton Union, Troy Christian, Northridge, Lehman, and Riverside will form a nod to the teams of the once-famous Three Rivers Conference (Miami, Stillwater, and Mad Rivers), which operated from its sphere of fear back in the 60s and early 70s.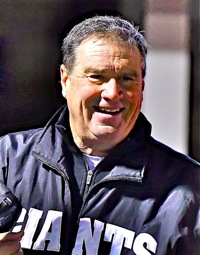 The notable missing school from that list, however, is Fort Loramie, which beginning with the 2021 season will play as an independent.
"We would have loved to have had Loramie in the new league," says TRC commisioner and former Covington athletic director, Roger Craft.
"They were invited, but as a full member – all sports. They were a football-only member of the CCC. They declined, I assume out of allegiance to the Shelby County League. That's a shame, because they would have been a tremendous addition to the new league."
Which leaves Loramie, going forward, in an awkward position of filling a football schedule.  Awkward, because….
One, there aren't that many quality teams available that don't have conference affiliations…without traveling great distances to play them (Lucas and Newark Catholic).

Two, Loramie is good, one of the rising Division VII schools in Ohio High School football. They want, and need, to play the best competition available to get even better. And Spencer Wells, after three seasons, is suddenly in the discussion of coaches who are on the rise in terms of consideration for bigger opportunities, sometime, some place down the road.
Three, independent football doesn't work forever, because the landscape of high school football is in constant flux. Eight man football is on the lips of most who talk about the collective future of the sport, especially among small schools. Which means…at some point soon Loramie almost HAS to find a conference affiliation that works for them to maintain their ascendency.
"First off, we've got seven games scheduled already for the '21 season," said Wells by phone last week. "We've got some games to find yet, but we've got some good teams on the schedule – Minster, Versailles, Covington, LCC, Newark Catholic and Lucas, who just played in the DII title game against Marion Local.
"We're anxious for people to reach out to us, and we want to play good people. The last few years have been a blast for our kids because we got to play a good Crestview team, McComb (who won the state championship), and Marion Local last year – teams with good history. And I know we've reached out to quite a few other places, but the feeling hasn't been mutual yet."
Teams with good history, and teams that portend added expense and some long, long road trips if the contract calls for a home and home series.
"I don't think our fans will mind the road trips," laughed Wells. "We travel really well, and honestly, I'm an optimistic person and I think something will happen on our behalf, sooner than later."
But could that something include an affiliation with the MAC, like Anna has? Anna is a football-only deal, of course, and it's questionable if the Midwest Athletic Conference would want another 'football-only' member.
And this will come as no surprise. Few, if any, are willing to talk on the record about the matter.
"It's above my pay level," says Wells. "And sure, you'd like to have a deal where you can play teams like that every week. But someone else will work that out, not me. With all the conversation about 8-man football you don't know what's going to happen. But I have confidence that someone will get it all figured out."
The other concern, of course, is whether Wells and Loramie can play football at all come September, given he Covid scare. There's little coming out of Columbus that's isn't on-again, off-again, regarding everything from graduation to 'if', and 'how' schools will come back in the fall on a regular routine.
"Yeah, but again, I'm optimistic that something good is going to happen," he concludes. "One way or another, if we can do it in a safe way they're going to figure it out. I'm sure we'll need to be flexible."
High school football, on Friday night, without fans?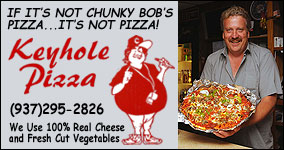 "I'm not going to say that. You need fans, but if they said the only way you can play is to play without fans, I'd say…sign me up. It would be frustrating, because it just wouldn't be the same. But I think that it they told colleges and the NFL they could have a season, but no fans, I think they'd sign up for that. It wouldn't be ideal, but at least we could have a season. And for the kids sake, that's why we play.
"I feel so bad for our girls basketball team, and the kids who would have played spring sports. I think if you'd ask them…they would have played without fans."
There's a new baby at the Wells house, a little girl named Harper who hasn't even seen her grandparents yet. Locked up like the rest of us, quarantined.  So there is no better individual to discuss the concerns of what's next for football – and life – than Spencer Wells.  He lives it everyday.
Optimism aside, he has more than enough to worry about!