Perhaps you haven't noticed, but others have – daily and weekly features suspended on Press Pros because, well…you can't write about what doesn't exist.  Given there's nothing else, we'll write about it here.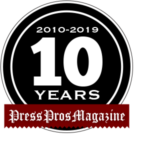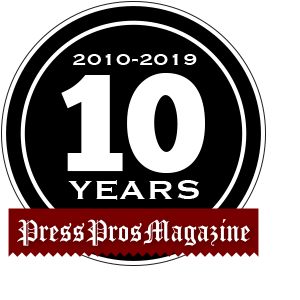 It came last week…the inevitable reminder from a regular Press Pros reader out of the area who reminded us:  "It's been weeks since you've changed the 'Who't Hot' page.  Just wondering."
It came from a gal named Karen Dupay, who shared that she had grown up in Vandalia, married and moved out of the area years ago, and enjoys Press Pros because the daily stories about sports and area athletes – and familiar names – reminds her of home.
Karen, we appreciate your support, and your email…and we admit that it HAS been weeks since we've updated the 'Who's Hot' page.  And understandably.  It's been weeks since there's been anything new to report.  When we last wrote that page about Shelby County League girls basketball on March 8 we had no idea that Fort Loramie and Anna girls would never actually see the court in the OHSAA girls Final Four…just five days later.
There have been others who've written.   Karen, you were the first, but probably not the last.  In fact, just this past Wednesday another email suggested that since there were to sports to report, maybe could included UD's Adam Trautman on the page.  Trautman, in different circumstances, would certainly be a candidate…the first UD football players to be drafted by an NFL team in 43 years.
But Adam Trautman has already been on the 'Who's Hot' page, back in January, when we revealed at that time that he was one of the top tight end prospects for the then upcoming draft, despite playing at an NCAA FCS school like Dayton.  Unfortunately, we don't archive the page like we do others on the site, so when we update each week previous pages are simply erased from the hard drive.  But we're noodling on it, and when page again goes live there will be an archive.
You might also notice that the First Person video interview of Doug Hughes is still feature on the home page, now six weeks after it first appeared on March 12.  That interview, by the way, was done right after the social distancing warning came out, and I mentioned that to Hughes prior to our sitting down to tape.  No one suspected the severity of the virus at that time, and since Rockford, Ohio was relatively remote and unaffected he said, "I think it'll be fine if we do it,"  even though school had been shut down the week prior.  But if you'll notice in the interview…we were careful to sit exactly six feet apart.  It would be the last First Person recorded until the concerns about social distancing is over.
It's also important to note that given the suspension of updates, we reached out to our long-time supporter, Precision Strip, who sponsors those weekly interviews.  Marketing person Katelyn Wolters assured that she understood, appreciated the situation, and we simply made adjustments accordingly.  She, and Precision Strip, could not have been more positive.
On the other hand, there have been other area coaches who point out that while they like and appreciate Doug Hughes…there is a limit.  "I like him fine,"  said one.  "But enough's enough."  Perhaps, but understand, too…it's been a long time since Parkway basketball got the attention that it got in 2019-20.  No one from Rockford has written to complain, but since that March 12 taping, we haven't asked out of conscientiousness…and no one's offered.
Hal McCoy has not written for Press Pros since the Dayton Flyers' March 8 win over George Washington to conclude their regular season.  Has would have followed them to Brooklyn, New York for the A-10 Conference Tournament, and then beyond, but was unable to travel by air at the time because he was recuperating from a broken hip.  He has since recovered fully, and you'll see Hal again soon on Press Pros.
Similarly, Greg Hoard was to be one of our two regular correspondents for college baseball, joining Mark Znidar in coverage of Ohio State baseball and the anticipated ascendance of the Buckeyes toward another appearance in the NCAA regional tournament.  That, of course, came crashing to an end when the Big Ten and the NCAA announced that their season was canceled prior to the Buckeyes' home opener on March 12…and the College World Series would be canceled, as well.  'Hoardie' is still writing, but limited to his regular features on baseball at large, like his recent tribute to the late Al Kaline.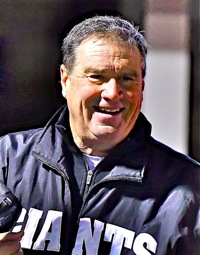 Znidar, by the way, was on the ground in Columbus to cover spring football for the Buckeyes, and effort that amounted to just two practices when that activity was brought to a close.  Mark will be back for the resumption of football in the fall…or winter…or spring…who knows?  Even the psychics, like my friend Roz Clouse, are non-committal.
Greg Billing was all dressed up to cover high school baseball, but alas…with no where to go when the OHSAA announced that the space between left field, center field, and right field, didn't count for social distancing.
All of this has given us some time to plan, to adjust, and appropriate new efforts to conform accordingly to what's almost sure to be a different set of rules regarding coverage when sports does resume.  No one has any idea of what that will be, or when it will come.  In the meantime we continue to do what we do, just by phone…and through the benefit of the archives.  There are more rumors than fact, except for the almost daily list of updated cancellations and postponements.  Summer baseball, it was announced this week, will be pushed back until after July 1st…we hope.
But until then…we appreciate all of your daily letters (emails), and your attention to the details of the Press Pros site.  'Who's Hot' will soon be back.  Doug Hughes will soon be replaced.  Well, you know what we mean.  And sports as we know it will again provide that daily fiber we so badly need in our lives.
Right now…we all feel a little backed up.