From my long-since past I was reminded this weekend of a night in baseball forgotten for years…a story of a lit cigarette that burns as bright for one man today as it did back then.  You'll understand when you read.
(Ed. Note:  Originally published in February of 2016, a good baseball yarn for those who like war stories and baseball beyond the fact of the score, balls and strikes, and safes and outs.  Here's one of the best from my days as a minor league umpire in the Southern League, 37 years ago.)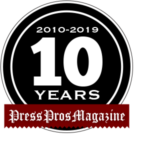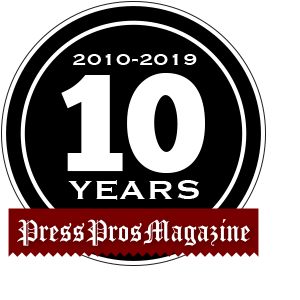 Leaning on a bullpen fence in Spartanburg, South Carolina, Sunday, watching the final game of the Dayton Flyers' forgettable opening weekend, a man approached me and asked hesitantly.
"I've been watching since I noticed you earlier today, and I wondered if you might be Sonny Fulks?"
Now it takes you by surprise when a total stranger in a distant city recognizes you like that.  Absolutely, a guy that I'd never laid eyes on before.
"I know you don't remember me,"  he offered.
"You do have the advantage,"  I assured.  "Have we met?"
"Met?"  he countered.  "We worked together back in Knoxville in the old Southern League, umpiring minor league baseball."
Now he really had me.  My mind raced, knowing that he wasn't one of my principle partners during my two-year stint in Double-A baseball.
"I'm sorry,"  I admitted.  "I have no idea who you are."
"My name is Tom Lucky,"  he said, smiling broadly.  "We worked at old Bill Meyer Stadium on Magnolia Street back in '77 while your partner was on leave.  I was the substitute umpire in Knoxville for Billy Hitchcock (the Southern League president).  Worked with Joe West and John Shulock some, too, back when they were partners in '75."
Still, I drew a blank.  There are guys out there who back in the day did fill in when someone was moved up, or had to go home for an emergency, but Tom Lucky?  I had no clue.
The ultimate distinguisher of someone like that was the issue of whether he could umpire?  The ones that could are anonymous.  Those that couldn't stick out like a sore thumb.
"Really?"  I asked.  "That was a long time ago, but apparently we got through it unharmed,"  I added, chuckling, still trying to put the pieces together.  Or, I wondered, was he pulling my leg?
"You probably don't remember now,"  he continued, "…but I was the guy who threw Jim Napier out of the game that night.  Does that ring a bell?"
"Geez,"  I thought to myself.  Does it ever?  THAT TOM LUCKY!
Jim Napier was the manager of the Knoxville Sox, the Double A affiliate of the White Sox, a former major league catcher, who had a reputation for being a little cantankerous – as well as the only man I ever knew with the middle name of "Carol".
And yes, I do remember "the call" that forty years later was still a big deal to Tom Lucky, and at the time it happened…a big headache for me.
Napier was a gruff-looking guy who stood in the corner of the dugout and scowled, rarely had anything to say, and as long as the game was being managed to his liking he wasn't hard to get along with.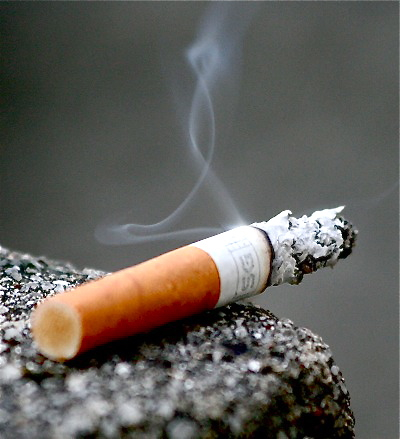 But as I remember, he was also a smoker;  and Billy Hitchcock was one of those "Bible Belt" tee-totalers that had an absolute disdain for kids coming to the ballpark and seeing professional ballplayers sucking on a Winston between innings in the shadows of the dugout.
It was true that Tom Lucky was filling in for my regular partner, Dave Slickenmeyer, who was gone for a couple of days to attend to a family matter back home in Chicago.  And while I worked home plate for reasons of consistency and making sure that balls and strikes were called professionally, Lucky, who worked area high school and college games, assured me he could handle the bases.  In fact, Hitchcock had left a message at the ballpark to let me know that he had his approval to work.
Things went fine for the first few innings, and then without warning of any problem Napier came charging out of the dugout and started chasing Lucky around the infield in the bottom of the fifth.  Imagine my surprise to find out…that Lucky had ejected him for smoking in the dugout!
It's true that it was a league rule, and a baseball rule, but one that none of the regular umpires ever enforced.  At the very most we'd mention to someone with a lit butt to keep it out of sight so it wasn't brought to our attention from the league office.  And that was the end of it.  Never in my years of working was it ever an issue, before that night, or after.
Lucky saw it otherwise.
"A rule's a rule,"  he said then, post-game, 35 years ago.  And his adherence to that rule that night caused quite a scene – about ten minutes worth of world-class profanity, and a red-hot Jim Napier, who correctly brought to our attention (expletives deleted) that there were at least a dozen things of higher priority we could be watching instead of lit cigarettes in the dugout.
And after 37 years I would have thought there would be other topics of conversation upon such a chance reunion.  Apparently not.
"I still feel good about what I did," Lucky told me Sunday.  "You never know when some young kid's watching that will go home with the wrong impression.  I guess you didn't agree with what I did, but I always believed I did the right thing."

At the time I'm sure I told him otherwise, that Napier was right about there being a dozen things more important than smoking in the dugout.  Today, Tom Lucky lives in South Carolina and works for a paper company.
"Well, it certainly doesn't matter now,"  I assured him.  "I haven't thought about Jim Napier for 30 years, and obviously I'd forgotten about his getting kicked out for smoking."
He stuck out his hand again, and said, "I thought you were pretty upset with me when it happened.  I'm glad to see you again and explain.  I was hoping I would see you again."
"Do you still work games?"  I asked, making pleasantries.
"No,"  he shared (and proceeded to share too much).  "I've had some bad luck with my health.  I miss it, though.  Miss being around the kids and being a positive influence.  Mr. Hitchcock's gone now, if you don't know.  I always admired him for running a clean league and standing for high values.  We try to keep tobacco out of the hands of local kids.  You're not allowed to use any kind of it in our ballparks around here."
Ironic, I thought, given that the average baseball team has someone on the field with a dip of Grizzly in their cheek.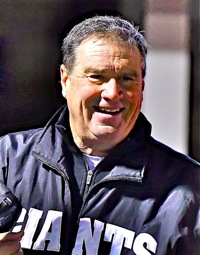 "You still umpire?"  he asked.  "I know you spent some years in Triple A.  You get any time in the big leagues?"
"No,"  I teased.  "I was probably too lenient about smoking in the dugout.  I'm sure West and  Shulock never let that go."  I gave him a Press Pros business card and invited him to keep in touch online if he was interested.
He said goodbye and disappeared into the parking lot over the hill to a fastpitch softball game.  I thought about the irony…of that one moment in his life when Tom Lucky made a call he really believed in, still believes in, and talks about to this day.
I didn't back then, in 1977, but I have to admit I admire his conviction.  Thought about it all the way home…how much it meant to square things, as if seeking redemption, over something so insignificant at the time, or so I thought.
I don't smoke.  But right about then…I wished I had one.