Sophomore third baseman Nick Erwin has stayed in his off-campus apartment to work out with teammates to be ready for summer ball with Chillicothe Paints.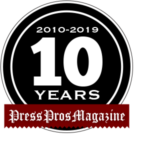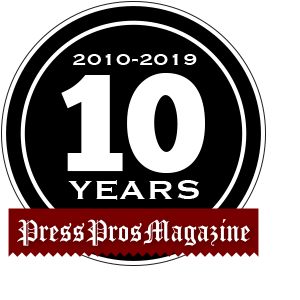 Columbus – It was during fall baseball practice when disaster struck while Nick Erwin was getting in some extra swings in the batting cage. He took a cut and a shooting pain like he had never experienced went up and down one leg.
It might as well have been a cattle prod.
"It was a freak accident,'' he said. "I told (assistant coach) Kirby Pellant that I couldn't get out of the cage. I couldn't walk. I went into the locker room and the hamstring was turning black and blue.''
There was so much black and blue that it covered the back of the leg.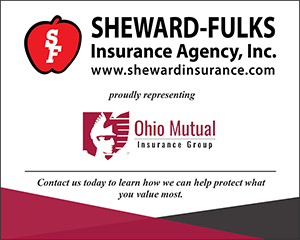 Erwin, a sophomore third baseman, hardly ever goes to see trainer Paul Dawson except to say hello or when a teammate is getting worked on. The injury was that bad.
Dawson wrapped the leg with an Ace bandage, but the damage was so extensive that sitting out and waiting for it to get better was not an option. Surgery was required to put him back together.
"I wound up sitting on a (paint) bucket in the dugout watching all the practices and games,'' Erwin said. "The surgeon told me I might have been injured running weeks earlier. No one knows for sure.''
Erwin didn't sit there making small talk or pulling off pranks. He tried to make himself useful by talking to freshmen to calm their nerves.
Assistant Matt Angle often talked to him during games about situations. What would you do here, Nick? He closely watched what was going on to get some possible tips from how teammates approached at bats and played in the field.
When the Buckeyes opened the season, coach Greg Beals brought Erwin along gently. He didn't play in the opener against St. Joseph's or in the second game against Pittsburgh.
In Game 3, he was a defensive substitute at second base and did not bat.
It went that way the first eight games, with the most action coming in the third game of a series at Georgia Tech when he pinch-ran and went 0-for-2 with one run batted in.
Recovery from the injury was supposed to take nine months, which would have meant no season for Erwin. He returned in 5 ½ months.
Beals penciled Erwin in the starting lineup the third game of a series against Lipscomb, and it was as if the hamstring injury never happened. In three at bats he hit a solo homer and drove in another run.
In the next four games, he went 6-for-13 with two runs scored and five runs batted in.
Erwin was just getting hot, but so was the coronavirus. We all know what happened after the second game of a two-game series on March 11 at North Florida. Ohio State and the rest of college sports were cancelled for the spring.
For Erwin, though, those few games were monster steps in that he should have third base all to himself when the Buckeyes re-assemble for fall practice.
To understand why coaches and teammates value Erwin is to know where he came from.
Grove City High School is a 10-minute drive south from downtown Columbus when construction isn't backing up traffic on I-71.
The school's nickname is Greyhounds, but no one calls them that. They are the "Dawgs'' because former football coach Brian Cross said he wanted a bunch of junkyard dogs. His best player was future Buckeye, and Mr. Football, Derek Combs.
The baseball team, led by Ryan Alexander, took it one step further by telling his players they should be called "Dirt Bags'' for being competitive and nasty. You can't play there if your uniform is clean. They are a prep version of the St. Louis Cardinals "Gas House Gang'' of the 1930s.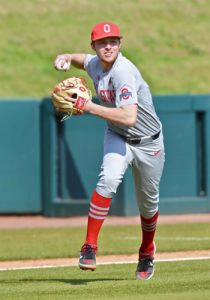 The Dawgs went to the state tournament in 2011 and 2012 and won a district championship in 2013. They won 22 and 18 games Erwin's final two seasons.
"I think Coach told us to be ourselves and to be the best versions of ourselves,'' Erwin said of Alexander. "You can't control a lot of things that go on in games, so you keep playing with your head up. Playing hard is a good indicator about who wins the game. Coach fine-tuned the details. We would practice almost every day on first to third situations and bunt situations. Our pitchers would work on pick-off throws all the time. It was a lot more than batting practice. There were rewards. If you lost, you raked the field.''
That's where Erwin learned how to bunt and handle the bat like a wand.
How good was he?
He was voted All-Central District three straight seasons and All-Ohio his final two seasons.
As an Ohio State freshman, he batted .235 with 10 runs batted in playing in 42 games. He started 38 games.
When the Buckeyes defeated Nebraska 3-1 in front of 17,503 people in the Big Ten tournament championship game in Omaha, he drove in the second run with a sacrifice fly.
His biggest moment, though, came in the fifth inning when he charged a softly hit ground ball and threw across his body to nip the runner by inches for the third out to strand a potential game-tying run at third base.
"I played for a really good high school team that played in a really tough conference,'' Erwin said of the Ohio Capital Conference. "It was mostly learning how to slow the game down in college. It was about trusting yourself so your coaches and teammates trusted you. If you fail, you have a team behind you.''
Doing the little things like bunting, moving runners over and putting the ball in play to put pressure on the defense was something he already knew.
"I was already comfortable doing those things in high school,'' he said. "That's all I did my freshman year. Our leadoff guy hit something like .650 and then I'd bunt him over batting second. Those little things come naturally or me. If a guy gets on base with less than two out I knew that I had to get him over.''
Erwin did not play summer ball last year for a reason. There was too much to work on because he wasn't satisfied with how he played.
His mantra always is to be honest with himself.
"I was missing strength and speed and there were some things I couldn't do defensively,'' Erwin said. "There were a couple balls I needed to get to. I worked on the small things. I had to contribute doing the little things. My footwork and pre-pitch routine had to get better. Kirby and me talked every day about defensive situations, what was going to happen on certain counts and during certain innings. I trust Kirby and what he says. We think on the same page.''
If and when restrictions are lifted on athletics, Erwin is scheduled to play for the Chillicothe Paints of the Prospects League during the summer. The team is scheduled to open May 28 and finish August 2.
The quarantine, of course, is frustrating. He's a man of action and there has been none.
Erwin has been living in his off-campus apartment and working out with teammate Colton Bauer and former teammate Malik Jones.
"At first, it was tough,'' Erwin said. "But now you have to make the most of it. I'm eating right and shedding some body fat. Hopefully, we get some summer ball in and I get some at bats and get back to feeling right.''
No way will Erwin report to the Buckeyes needing to get into shape. That's not how he goes about things.
His long-range goal is to coach at the high school, college or professional levels. He looks up to Angle and Pellant and wants to be like them.
That's why it was not surprising that he played so well before the season was cancelled.
"For me, it has always been having the mindset of being ready,'' he said. "I'm always trying to pick up things about the game. I used the first six or seven games as rehab. I got game ready for whenever I was called. They were feeding me, getting me ready, for when my name was called. I tried to get a little bit better each day.''
Erwin was a shooting guard on his high school basketball team and golfed, but baseball has been his game since age 9.
"I was playing in a tournament at Berliner Park (in Columbus) playing against the Cincinnati Flames,'' he said. "We lost in the semifinals of a regional. The Flames picked me up and I wound up playing in Chicago and Florida in national tournaments. A couple of games were televised. We finished eighth out of 100-some teams. Then it was 100 games every summer. That's when I knew I wanted to play as long as I could.''