In the midst of pandemic and panic or what comes next – of depression over unfinished and unstarted seasons – those in local bowling circles should also remember the recent past…where Coldwater and senior Michael Schoenherr left quite the indelible mark. Read today's inside feature.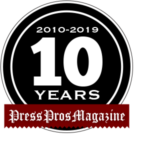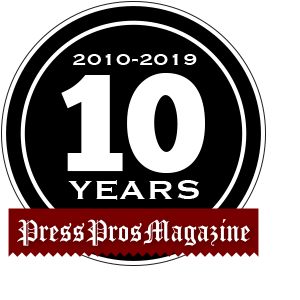 Coldwater – For the record, while news anchors Anderson Cooper and Chuck Todd are reminding us daily of how bad things are – while ESPN's Scott Van Pelt is championing the unfulfilled efforts of seniors nationwide, and their seasons lost – Coldwater's Michael Schoenherr (pronounced Shane-hair) calmly talks about his own year, and just being blessed to be there.
But modesty aside, when he talks your instinct is to ask…how could it have been any better?
Schoenherr, you see, was the lone senior on Coldwater's varsity bowling team this year, a team that won the school's third state title in boys bowling. Good? Oh, it gets better.
Schoenherr, when a 'senior' meant the most gave the performance of his life in the state tournament finals, rolling a 668 individual series to finish tenth, overall, in the state, thereby earning 2nd team All-State honors in Division II bowling. But wait!
For all this, he was also named Northwest District Bowler of The Year in Division II, as sponsored by Ebonite, the bowling ball company.
All of this…and he's going to graduate with a 4.0 GPA, attend Wright State Lake Campus on a full academic scholarship, major in mechanical engineering, and when he's done pretty much have his life's path for success spelled out. Mechanical engineering doesn't come easy, and those that stay the course typically reap their just rewards.
But first…Mike Schoenherr is one helluva' high school bowler, who averaged 207 in MAC competition this year, 212 overall (WOHSBC), and when he needed it most…better than 220 in the state tournament.
"He really had a good year," said Coldwater coach Rick Hartings last week. "I mean, he worked so hard to prepare for his senior year and you're always happy to see a kid's hard work rewarded.  Those are good life lessons there.
"But the best part of his year was how he finished so strongly. It's a long season, and he dropped a little in the middle, but picked it up again for the sectional, district, and state tournament. He threw some really big strikes when we needed them…and he was a leader. We had a really young team and Mike helped those young guys keep their heads screwed on straight. It's not like football where you have guys blocking for you, in bowling it's so individual. It's a team sport, but it's five guys who have to do it on their own, too – strikes and spares. If someone's struggling you have to help that person find and keep their confidence. As a leader you have to bowl well and have that positive attitude rub off on your teammates. Michael did that for us this year."
Almost everyone in Mercer County knows that Coldwater has won six state titles in football – two under John Reed and four consecutive from 2012-'15 with Chip Otten as coach.
But if you ask which sport tops football for titles won at Coldwater a lot of people struggle to answer. Out of sight, and out of mind…it's baseball with seven and bowling with eight.  The boys' most recent title in February was their fourth and the Cavalier girls have won four of their own.
And if you ask Michael Schoenherr what he regrets most about this current school year – and the national health issue – he will without hesitation mention…that he hopes their latest title, and the only title for the current school year, isn't forgotten or overlooked.
"I hope not," he says quietly. "It's frustrating to think about it, but we were also lucky to get our tournament in when we did (Feb. 28-29). I feel blessed to have had the opportunity to do what we did."
But even more blessed to have finished his high school career, from November to February, on such a memorable note. Most people only dream of going out a champion.
"I never thought about any of it happening back in September and October," he admits. "We had a couple of tough losses this year, to Fort Recovery and New Bremen, and then to get into the tournament the way we did, and go on to win the state title was just insane. It just meant a lot to me and our team to do what we did…and to have all the hard work pay off."
Insane? Every competitor dreams of winning a state title, but to actually do it you have to be at your very best…because someone else will be. It's tough. Nerves, environment, and the enormity of bowling in the Wayne Webb Center, in Columbus, a house with 64 lanes and a thousand people looking on. At Pla-Mor Lanes, in Coldwater, there are 16 lanes – a quarter the size – and at best 200 people can squeeze in to watch.
"You never know how it's going to work when you show up to bowl, not until you throw the first ball," says Schoenherr. "But if you can get comfortable…sooner or later you start throwing strikes and it becomes a lot easier.
"What I had worked on during the off-season was my spare shooting, and trying to become more consistent with my throwing motion. You try to hit the same mark on the alley every time you throw the ball. And if you do miss your spot you do what you can do and hope you don't leave a split. It all worked out for me that day."
It all worked out, yes, to the tune of about 223 per game in his individual series…not a career best, but good enough when you need it to lead your team into the finals and on to a 27-pin win over Division II runner-up Fairport Harding.
The only senior, he took the responsibility seriously – help keep a team full of freshmen and sophomores in the moment and confident in their own performance.
"We had three freshmen who had bowled in a junior high league just last year, so I knew at the beginning of the year that my example would be important. If I missed a shot I couldn't let my emotions show – I couldn't come back to the table and complain. And then some of our sophomores can be emotional, too, so you just have to go out and get them into the moment by your own performance. It's not something you can talk about, it's better if you can do it. If you throw a bad shot just throw a better one the next time. Hopefully they saw that from me this year."
He admits that he would someday entertain the notion of getting his PBA card and competing in regional tourneys, but for now he has his sights set on Wright State Lake Campus and getting his engineering degree. And as soon as the bowling centers open up again he'll be competing in an adult men's league at Pla-Mor.
"I had thought about college bowling at UNOH, but I have a better opportunity – a full ride – at the Lake Campus, and I want to get my education work done first."
Being a straight-A student, he takes books as seriously as he does bowling. And he takes what he accomplished during his final year in high school as something that may never come his way again – to be in the moment when the stakes are the highest, and doing your best when it matters most.
"It's something I'm going to remember," he says, a bit of pride creeping into his voice. "I hope it doesn't get lost with how the year ended. I was just blessed."
For the love of Mike…do your best, Coldwater, not to forget.  Eight titles in bowling, and Michael Schoenherr!