Urban Meyer signed 1st-round picks Chase Young, Jeff Okudah and Damon Arnette, but this coaching staff has compiled No. 1 recruiting class for next year…and has impressive jump on 2022.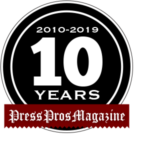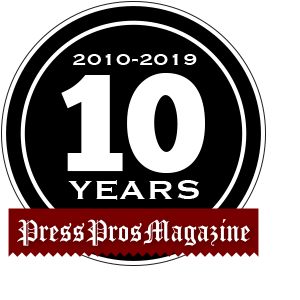 Columbus – It seemed that every other player selected in the NFL draft played for national champion LSU and Alabama, and that's not surprising considering both play in the Southeastern Conference that has been something of a Triple-A league for the professionals for decades.
But for the first 45 minutes of Day 1, the record-setting audience of 19.6 million watching on ESPN had to think just what was in the Olentangy River water that flows past Ohio Stadium.
The evening started with Cincinnati taking former Buckeye Joe Burrow with the No. 1 overall pick. Wait, the man played for LSU, didn't he?
But, yes, you sure do have to credit Ohio State here because Urban Meyer did sign him. He was listed as a four-star recruit and won Ohio's Mr. Football and Gatorade Player of the year awards as a senior out of Athens High School.
Next came defensive end Chase Young with the second pick by Washington.
And you had to hurry to the kitchen to get another cold one out of the refrigerator before cornerback Jeff Okudah got a call from Detroit as the No. 3 pick.
By the time you were on your second or third brew, Las Vegas had traded back into the first round to snatch cornerback Damon Arnette with the 19th overall pick.
That trio bumped Ohio State's all-time No. 1 draft pick total to 84 to pass Southern California for the top spot.
The figure that is staggering is that the Buckeyes have had 34 first-round picks this century and have had at least one first-rounder the last five years.
Second-year coach Ryan Day didn't have to send out fliers, tweet, text or even more emails to prospective recruits as much as tell them to be seated in front of their flat screen televisions to watch the show.
What a recruiting pitch, and it cost the team absolutely zip to send one heck of a powerful message that if you sign with Ohio State the NFL will be keeping close tabs of your progress.
Later that evening, tailback JK Dobbins went in the second round (55th overall) to Baltimore and defensive tackle DaVon Hamilton (73rd overall to Jacksonville), guard Jonah Jackson (75th overall to Detroit) and linebacker Malik Harrison (98th overall to Baltimore) were taken in the third.
We all know that the draft is a crapshoot. Buckeyes Bobby Carpenter, Anthony Gonzalez, Vernon Gholston, Eli Apple and Darron Lee were, or have been busts.
The New York Jets couldn't have known that Gholston's motor would go poof once he started playing for pay. The New York Giants couldn't have known that Apple was, well, pretty rotten.
But take a look at the track record of the three first-round picks and they look as safe as it gets in the draft. Young was a five-star recruit out of DeMatha Catholic in Hyattsville, Maryland, and ranked among the top two defensive ends in the nation. Okudah, out of Grand Prairie, Texas, also was a five-star and rated the top cornerback in his class. Arnette was a four-star coming out of powerhouse St. Thomas Aquinas in Fort Lauderdale, Florida.
It's no wonder that the Buckeyes were good enough to win the Big Ten yet again, make the College Football Playoffs and finish 13-1 in large part to that pretty sorry overturn of a fumble for a touchdown against Clemson.
If you plan to play with the top of the heap in the college game, a coaching staff must recruit with the Clemsons, Alabamas and LSUs or set its sights on the Peach Bowl.
Jim Tressel was an outstanding recruiter, but Urban Meyer turned up the wick to get Ohio State consistently running in the top five in recruiting.
How good was Meyer?
In 2016, defensive end Joey Bosa was the third overall pick in the draft by the then San Diego Chargers. Three years later, his brother Nick, also an edge rusher, went second overall to San Francisco.
Experts already are predicting that Young has more athleticism and speed than the Bosas and might be better.
When Meyer resigned, a legitimate question thrown Day's way was whether he could recruit at that level. If you read the recruiting web sites, you know that he has the No 1 recruiting class this year by a fairly wide margin.
Day ended any speculation about his sales pitch by signing three five-stars and 10 four-stars. Maybe in three years we'll be watching offensive tackle Paris Johnson Jr. and receivers Julian Fleming and Jaxon Smith-Njigba strut to the podium after hearing their names called in the first round.
No question, these players are just names until they prove themselves on the field. But look at the 2021 class and Day has verbal commitments from 12 players ranked in the top 100, beginning with No. 3 Jack Sawyer, a defensive end from Pickerington North High School in suburban Columbus.
Indeed, Woody Hayes was right on the button when he said "you win with people.''
Ohio State already has verbals from five defensive backs in the Class of 2022.
What this all means is that is this coaching staff is giving itself a chance to become a consistent player in the College Football Playoff.
Of course, Nick Saban of Alabama and Dabo Swinney of Clemson can coach a little bit. But they also know how to pick the best fruit on the tree.
Each is paying close attention to Day when he's courting high school players. Swinney, by the way, has a policy that any high school player committing to Clemson cannot visit any other university or lose his offer.
Oklahoma coach Lincoln Riley has to be downright paranoid of Day these days. On April 19, he tweeted an eyeball emoji after defensive back Jantzen Dunn of Bowling Green, Kentucky, gave him a verbal commitment.
Ohio State coaches saw that, pounced and got Dunn to flip his commitment within 24 hours. That's how good Day and in this instance defensive coordinator Kerry Coombs are at this game.
Will Riley stop using emojis until a recruit announces his commitment? That's a good bet.
The scary part for Saban, Swinney and Riley is that Day is hauling in these commitments during the hardest of times with the national quarantine. He's not able to sit and talk in high schools or living rooms.
Day has this virtual recruiting game down pretty pat. Keep in mind that as good as Meyer was as a recruiter, he never had a No. 1 class.