New Orleans stunned the  fan base, and the draft experts, by trading its remaining picks in the draft Friday to move up and take Dayton's Adam Trautman in the third round.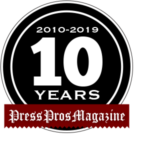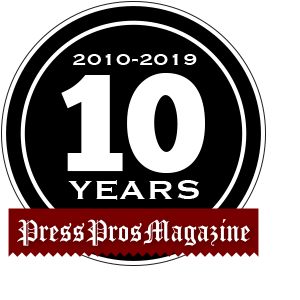 One New Orleans Saints fan left little question as to the team's selection in the third round of Friday night's NFL draft.
"We're used to hurricanes in New Orleans, and this was a hurricane move."
Of course, hurricanes have a decisive impact, no doubt, and that's what the Saints exhibited, trading their picks #130, 169, 203, and 244 to the Minnesota Vikings in order to move up to take Dayton Flyer tight end Adam Trautman with the 105th pick in the draft.  In doing so they traded away all their remaining  capital for the 2020 draft.
"We wanted Trautman," said Saints coach Sean Payton. "But we needed a trade partner and Minnesota turned out to be that team.
"We see him (Trautman) as a true 'Y'. For a small-college player, we feel like he's got real good in-line strength. He's also someone that I think has got very good hips, so his change of direction…you can see that in how he sets up his routes.
"So for someone who played at a smaller level, you see a dominant player and we see him as someone that can help us as an in-line tight end. And his first year, we think we can build on some of the things we feel like he can do outside."
"I hadn't had much contact with them (Saints)," said Trautman on the Saints website after the pick. "I knew they were interested but didn't know how much."
This is how much.
"I thought he was one of the better blocking tight ends int he this draft," added Payton. "Especially for a player that played at a small school. I clearly wouldn't have seen him available at the end of the third round. But that's how it works."
Saints general manager Mickey Loomis left little doubt as to the club's intentions for day two of the draft.
"I think it was a fair deal. We worked all day," said Loomis of the club's maneuvering to Saints.com. "We [also] wanted Zach Baun (linebacker out of Wisconsin). We probably called 10 or 12 teams and had a couple that were close, but it took Minnesota to get this done. We had three positions that we felt could come in and contribute immediately (center, linebacker, and tight end)."
They also got their center with the 24th pick, Michigan center Cesar Ruiz. All three, Ruiz, Baun, and Trautman ranked in the Saints' list of top 40 prospects, but they came at a steep price. The Saints finish the seven rounds of the three-day draft having selected just three players.
"We're excited. Really excited," said Loomis. "That's the three players we had in our top 40. I think in a lot of ways…it couldn't have worked out any better."
"We've had a lot of good football players in my time here," Dayton coach Rick Chamberlin said in a press release. "Young men come to the University of Dayton to get a great education and play for a winning football program.
"But in my 45 years at UD as a player, assistant coach and head coach, we've never had anyone with the potential to make an impact at the next level that Adam Trautman has.  All credit goes to Adam for his commitment and the sacrifices he has made to take advantage of his God-given abilities and put him in this position."