In a word, he was overpowering.  Nolan Francis pitched the game of his life as Russia ousts Loramie from the tournament in no-hit fashion.
(Ed. Note:  The essence of sports, in the absence of sports, is the memory of achievements that last far beyond the physical ability to play.  Five years, in the Division IV sectional tournament, Russia pitcher Nolan Francis had one of those achievements that teammates, family, and friends will long remember.  Because we have no baseball this spring, Press Pros offers this 'encore' presentation of that day in case you missed it.  And if you were there…enjoy the moment again!)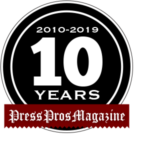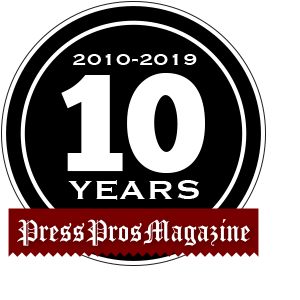 Sidney –  It's not the kind of thing you expect, and it's certainly not the kind of thing you predict.
In fact, when Russia's Nolan Francis took the mound Wednesday afternoon in the Division IV sectional final against Shelby County League rival Ft. Loramie, he didn't even feel that good.
But somewhere along the way to a 2-0 shutout win over rival Ft. Loramie Wednesday, Francis began to feel indomitable.  His fastball picked up steam.  His location and command became sharper.  His confidence soared.
And statistically, few, if any, over the next two weeks on the state tournament path will best his performance.  It would take a "perfect" game to do it, and Nolan Francis, on Wednesday, came two walks short of that.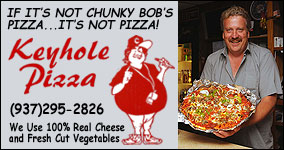 He struck out 16, walked two, and simply "overpowered" the favored Redskins with the second no-hitter of his high school career.  It took an hour and twenty two minutes to do it, and it pushed Russia, a #4 seed, suddenly to the head of a lot of people's thinking about who might represent the southwest district in Division IV baseball.
"He just overpowered us today,"  said Loramie coach Bill Sturwold.  "He (Francis) looked like a college pitcher pitching against high school kids.  I don't know, we could have played three more innings and probably wouldn't have scored.  We had one chance and took a called third strike with a pair of runners on base.  That's as close as we got.  We hit two balls all day, at people, and other than that we didn't come close."
In reality, Russia and Francis got all the offense they needed in the top of the first inning when Redskins' pitcher Connor Rose walked leadoff hitter Jordan Gariety, who scored on an rbi single by teammate Zach Sherman.  Four innings later, Gavin Hoying scored an insurance run on an rbi double by who else, Gariety, off reliever Grant Olberding, who took over for Rose with one out in the fifth.
Other than that…it was all Nolan Francis.
There are days when the ball just feels right when it comes out of your hand.  And that's exactly what Francis had going for him.  Using a rising, four-seam fastball, he continually induced Loramie hitters to chase up in the strike zone.  He struck out every hitter in the Redskins' lineup at least once, and had multiple strikeouts of six of the nine hitters.
"He just threw it by 'em,"  said Russia coach Kevin Philpot, who served as an assistant for many years at Loramie before taking the Russia job last fall.  "He threw just enough off-speed pitches early in the count to go with the fastball, but he was finishing guys off with the fastball.  He was as good as he can be."
Francis has at least two strikeouts in every inning, and struck out the side in the fifth.  He ended Loramie's only threat in the fourth when he got Grant Olberding looking with runners on first and second with two out.
"It's the second time I've thrown no-hitter,"  said Francis calmly, afterwards.  "The other was against Franklin Monroe my sophomore year.  I've come close a couple of other times…two outs in the seventh and the last guy got a hit.
"Early in the game I didn't think my fastball was that good, but they were still behind it.  It definitely got better as the game went on and the last inning it was the best I had all game.  I was just rearing back and throwing, showing some off-speed here and there.  The off-speed wasn't very good today, so I just threw it by 'em."
Only Luke Gephart and Grant Olberding made solid contact…Gephart a fly ball to right center in the fourth, and Olberding lifted a fly ball to center field for the second out of the second inning.  The other three outs not recorded by strikeout were two ground balls back to Francis on the mound and a popup to second base.  16 of the 21 outs were of the dominating variety, owing to Francis.
It also marked a significant win, state-wide, in Division IV baseball.  With now a 22-6 record, Russia, on the strength of its pitching, schedule, and overall record has to be considered among the favorites on a day when Lehman also won against Triad in the opposite bracket.
"You don't have to remind me,"  said Philpot of his team's accomplishment.  "But these guys were confident.  We beat them in the first week of the season and Nolan had a great game that day, as well.  We shut 'em out 3-0 and he had an almost identical game that day.  Obviously we're both different teams now, but we had a couple of two-out hits, good pitching and good defense that day.  It felt like tournament baseball."
But Wednesday it was tournament baseball, and Francis and the Raiders more than served notice that neither the first win over Loramie, or Wednesday's no-hitter, was a fluke.
"Loramie was the #1 seed and we were the #4,"  added Francis.  "We thought we could have been better than that, but we just took on the challenge and we wanted to go head-to-head with Loramie today.  It was exciting.  It was fun.  Pitching a no-hitter against anyone would have been fun, but it's especially good when you can do it against your big rival.  I knew it would be a close game coming in."
And was it his best moment as a high school athlete, given his success in basketball?
"From a personal standpoint, yes,"  answered Francis.  "But from a team standpoint it's up there with the district finals in basketball and going to the regional finals my sophomore year in baseball."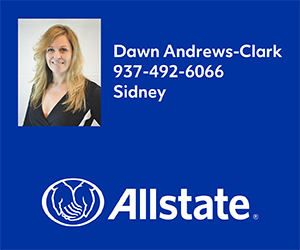 That was about it.  No fireworks, little or no individualism, and barely mention of the fact that Nolan Francis had, indeed, pitched a no-hitter, the second of his career, in a state tournament game.  There was no "dog pile" in front of the mound.  There was no lifting him on the shoulders of his teammates.  He took it in stride, as he had with so many other big moments in his high school career.
In fact, his first reaction was to call his dad, and then gather his stuff from the dugout and hustle to catch the bus back to Russia.  That's how it is when you're on a mission.  He's never won a state title, and Nolan Francis took his performance Wednesday as just one more step, one more game, towards another, better highlight.  He'd like to win big, bigger.
The state will read about it on Thursday morning.  The Raiders are capable of beating anyone.
They're capable of dominating.
You can't beat 'em if you don't get any hits!