Despite pandemics and a fear of the unknown, the annual Press Pros sponsor scholarships for MAC and Shelby County League athletes will go on as planned – as expected.
Let me make this clear.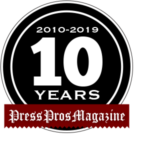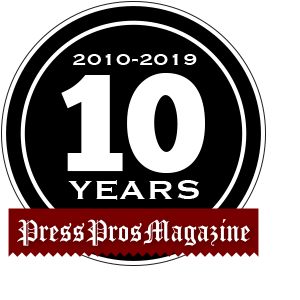 Regardless of pandemic – regardless of models and network news warnings of the worst yet to come…regardless of what Mike DeWine says and thinks…the annual Press Pros sponsor scholar-athlete scholarships for top male and female performer in those respective leagues will go on as scheduled for 2019-2020.
I take the time to share this because of a perception (apparently) that because the schools' sports year being canceled due to the coronavirus the rest of life as we celebrate it, would be cancelled, as well.  Not in this case.
Deadlines for applications were extended an extra week – to April 21 – and we concluded on Tuesday with a rush of mail from area athletes making the case for their scholastic and athletic achievements, as well as school and community service.  The applications will go to our selection committee over the weekend for processing, and our hope is to have an announcement of this year's winners by May 15th, in time for recognition at area graduation ceremonies, however individual schools choose to do that this spring.
There had been some discussion prior to the March closing of schools and the suspension of winter and spring sports…as to whether we should go ahead with these awards.  In some cases we consulted with sponsors, who were about 50-50 regarding going forward, or suspending the process in light of the bizarre circumstances.
But from the example of one sponsor, who made the situation very real by saying, "Life goes on and the need goes on with it," there really is no choice.  The awards, as usual, are $2,000 each, and in the case of students attending area junior colleges like Edison, Sinclair, or satellite campuses like Wright State, in Celina, that $2,000 goes a long, long way.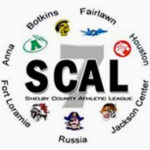 So it's important that we proceed, because this is a trust between Press Pros and its sponsors…and between us and students who after seven years have come to rely on the possibility of that added help – $60,000, including the Hal McCoy journalism awards, since 2013.
In the case of those whose winter and spring seasons were wiped out, more athletic emphasis will placed on their overall accomplishment from the previous three years.  In the case of scholastic considerations, the last half semester rarely supersedes what one has achieved previously.  You don't become a good student suddenly…and you don't become a poor one, either.
The announcements will be made on Press Pros on, or as soon after May 15 as possible;  and there will not be a presentation reception this year, as we've done previously.  That will make the governor happy.  Just celebrate with a pizza in your living room.  Then make Mom happy by cleaning up the mess.
But it makes us happier, given our commitment for a decade to recognize the area's unique athletic and scholastic talents. It's our opportunity to give back…made possible by the equally unique generosity and faith of our sponsors who make it possible.  As we said, it is a trust…and trusts shouldn't come and go overnight.
Especially now!