In the span of seven days three of the MAC's top female athletes all make significant commitments to play college basketball…at Miami, Northern Illinois, and Findlay.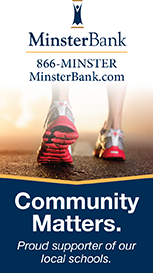 Minster – MAC commissioner Don Kemper put his marketing hat on as he took my phone call this week, and for good reason.
As it turned out it was a red-letter week for three of the MAC's blue chip prospects as Minster junior Ivy Wolf made her commitment to play college basketball for Miami University (Div. I), teammate Janae Hoying gave her verbal to play for the University of Findlay (Div. II), and Versailles senior post player Brooke Stonebraker gave a thumbs up to her opportunity with Northern Illinois University (Div. I), in Dekalb, Illinois.
"This says an awful lot about the competition in MAC girls basketball," said Kemper. "Seriously, when a 6'3" post player (Stonebraker) averages 10 points a game and gets an opportunity to play Division I college basketball…it's a pretty good indication of how hard it is to be a standout player in our league.  The competition is that good."
But it's also tough not to notice when you're 6'3", athletic, and you've made the strides that Stonebraker made in her senior season.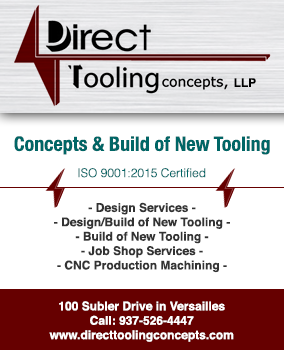 "I never really had the expectation of getting this kind of an opportunity during my senior season," said the Versailles senior this week. "I knew I wanted to play at the next level, but I didn't expect this. I was thinking Div. III at best, and then this happened – pretty late. Playing for the Cincinnati Angels prior to my senior year really developed my game. That really helped me, and I'm very excited."
So, too, is NIU head coach, Lisa Carlson.
"Brooke has so much upside," says Carlson. "She has the length, she has some skills, and she runs well.  But she also knows that it will take a lot of work to be great at this level. Obviously, her being challenged in a good high school league will bode well for her, and I know that her mother played at a very high level, so that's an asset.  Genetics is good, but [Jacki] being able to explain what being a Division I student athlete is like on a daily basis is very valuable, as well."
Hoying, a 5'7" guard at Minster, was another sleeper, playing in the shadow of much more publicized teammate Ivy Wolf. But she impressed coach Jim Wiedie's staff, at Findlay, whose Oilers amassed an 18-12 record this past season and a 13-5 league mark in the Great Midwest Athletic Conference. A team that averaged 72 points a game this year, Hoying's ability to handle the ball and shoot from the perimeter will help her compete for playing time in short order.
"It was just a good fit for me," says Hoying. "I like the coaches, I knew some of the girls in the program, and it's a little closer to home. Plus, I don't have to change colors. They wear orange and black (laughing). I made my decision now because I didn't want it on my shoulders during the season.
"I'm so happy for Ivy because she really deserves this,"  Hoying adds.  'She puts in more work than anyone I've ever known. This was her dream, and it's really cool to see her achieve it."
Wolf, a first team Division IV all-stater, was a no-brainer as to the likelyhood of her playing at the next level. The only question was – where, and when would she decide?
She got plenty of attention from MAC schools like Kent, Miami, and Bowling Green, but in the end her choice came down to a hunch…and geography.
"I liked Miami because it was closer to home and my family and friends could come and see me play," said Wolf.  "And with all the down time it gave me a chance to consider my options.  It came down to Kent and Miami, and I wanted to get it out of the way.
"They (Miami) struggled last year after making a coaching change, and I kinda' want to be a part of the rebuild. I know the coaches are going to do a great job and I wanted to be a part of the culture. It'll be a new challenge for me, and I like to challenge myself."
She plays the point for Mike Wiss at Minster, but her ability to score (19.5 ppg), distribute (67 assists), and defend (101 steals) sets her apart.  Her game is that complete.
"We talked about that with their staff (Miami), and I know they like to push tempo…sometimes playing multiple guards who can all handle and distribute the ball. So the responsibility of handling the ball won't always be on me and that's going to be like playing the '2' position, with more scoring opportunities. You never know when you'll have the ball in your hands. But I can also score while playing the point, so to have multiple skill sets is a plus for me."
What's a plus for Minster and Mike Wiss is to have both Wolf and Hoying back for another year in the backcourt, and the advantage of having a pair of college recruits running your offense.
"That part is pretty obvious," says Wiss. "Any time you have a four-year starter like Ivy, and a pair of two-time state champions running your offense, that's something you're not going to see from another opponent…at least not very often."
"It's really special," adds Wolf. "It's super nice to have someone you've played with for all four years. We know each other so well, we trust each other, and we rely on each other. Hopefully we'll be good leaders, as well, along with the other seniors."
How rare is it for one conference to have three significant commitments in one sport, all within a week?
Well perhaps not so rare if you're in Cincinnati, or Columbus, or Cleveland. But to compare, Versailles and Minster are like the third rock from the sun in regards to talent pools of that size.
"Girls basketball in the MAC has always been very competitive," adds Kemper. "We've had great players, but girls basketball is probably under-appreciated a bit because of the others sports.
"Plus, it's rural and you can't get to one of our games unless you plan to. You're not likely to stumble into a Minster-Versailles game by accident."
But Wolf, Hoying and Stonebraker did more than their part to overcome accidental notice. Wolf and Hoying played on back-to-back state titleists in basketball and were semi-finalists this year in search of a three-peat. And Brooke Stonebraker played on back-to-back Division III state championship teams in volleyball.  A late bloomer in basketball, her voice was still filled with surprise.
"I never expected anything like this," says Stonebraker. "But I'm going to take it."
Genetics, as Lisa Carlsen mentioned, are on her side. Mom Jacki (Bowling Green) and her aunt, Justine Raterman (UD) both had standout careers in Division I basketball.
Genetics? Ivy Wolf has two brothers that played football in the Southeastern Conference.
And can you name all the Hoyings that have found success in football, baseball, or basketball? Probably not – more than even Don Kemper can remember.
Nah….!