A friend I met while a member of the Ohio State marching band changed my attitude about people with disabilities, and people without disabilities who can't even come close.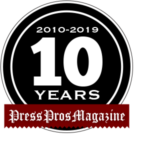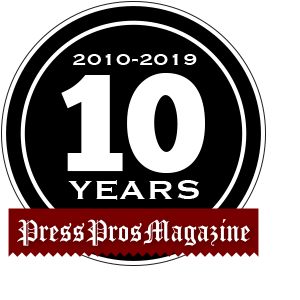 I'm often asked by people about the Ohio State marching band, because I played in that band from the fall of 1970 through '72.  It was one of my life's goals at that time – with the limited understanding I had at that age about life and goals – to be a part of what they called the best damned band in the land.
And no arguments.  From the day I stepped foot on the practice field during tryouts…to the first day I marched down the field in the front row of the band with all that brass sound behind me…it truly was one of the most unforgettable experiences in my life.
And is it the best damned band?  I don't know, because there's so many good ones in the modern era.  But it is the most unique because 1) it's all brass, and 2) I cannot imagine another college band in America that has the support through alumni and the university itself that TBDBITL has.  The marching band at Ohio State is truly one of the faces of Ohio State University.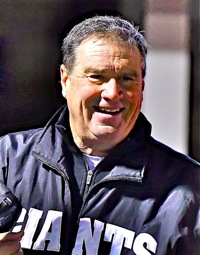 My purpose in writing about the band in this short space is to share with you a documentary I recently discovered on You Tube about fellow bandsman Greg Daniel, whom I met during my sophomore year.  Like myself, Greg was a trumpet player who came to campus (I think) in the fall of '71 for tryouts…and immediately distinguished himself among the other hundred trumpet players trying out for sixty positions in the band.
I was a squad leader in 'A' row at the time, and I vividly remember director Paul Droste coming to me on the first day of rehearsal and sharing that Greg was a little different than the average bandsman trying out.  He was blind – legally, and totally blind.  "But he can play,"  said Droste, who had Daniel sit beside me during music rehearsal.  "If he has any questions, or needs some help finding his way around things,"  said Droste, "I'd like for you to help him out."
The rest is history, because Greg Daniel quickly established himself, even with his limitations, as one of the truly inspirational members of the band.  He didn't need much help, and eventually found his way onto the performance field, and over the years he's become one of the band's most visible and supportive alumni.  After that initial experience in 1971, and after all these years, I shared my experience with Greg to others as an example of…the blind leading 'the blind'.  Me!
Greg and I were never really what you'd call close, but remarkably…to this day if I walk into a room and speak to him he still recognizes my voice.  Several years ago during an alumni band performance at an Ohio State football game, he surprised me after at least twenty years of separation.   I was a bit blind myself from the night before, but Greg knew me immediately just by my saying 'How ya' doing, Greg?'
I wanted to share this video produced in his honor because it details his remarkable story better than I.  And yes, there is a frame (a photo) in the film where I'm watching him play during that first day of rehearsal.  The look on my face is kinda' predictable, because Greg proved to so many of us that while some people give lip service to courage and commitment…others have no choice.
He's still very active, and his story will make you smile.  How firm thy friendship…Greg Daniel, from Shelby, Ohio.  Enjoy!