The Buckeyes 2007 backup center from Troy, Ohio was pivotal in a 67-60 victory over Georgetown in the NCAA semifinal after Greg Oden got into foul trouble.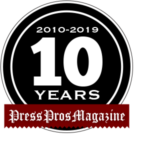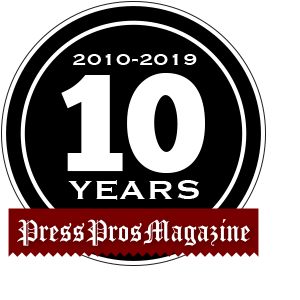 Columbus – The Final Four semifinal pairing Ohio State against Georgetown wasn't three minutes old, and Matt Terwilliger didn't need coach Thad Matta to give him the high sign to check in at the scorer's table.
Buckeyes center Greg Oden was charged with his second personal foul 2 minutes and 41 seconds after tip-off inside the Georgia Dome in Atlanta, and Terwilliger already was tearing off his warm-up suit.
The year was 2007 and Terwilliger, a Troy High School graduate, was going into the biggest ballgame of his young life.
What, Terwilliger worry?
He ran on to the floor with confidence that he could be a plus player against 7-foot-2, 270-pound Roy Hibbert despite giving up 5 inches in height and 25 pounds in weight. Several months later, Hibbert was the 17th player chosen in the first round of the NBA draft by Toronto and would play pro nine seasons.
"With that team, there was never a need for me to try to play outside of myself because I was surrounded by seven NBA players,'' Terwilliger said. "You play as hard and as well as you can for as long as you can. That was a fun environment. That was the first Final Four game in Atlanta and there was a little bit of added incentive for the guys because Georgetown beat us in Dayton the year before. They beat us pretty handily.''
Terwilliger didn't blow up anybody's score book that day against the Hoyas. He had one basket. But in 10 minutes he snagged three rebounds, had one steal and blocked a shot.
Ohio State trailed when Oden went out, but with Terwilliger built a 14-7 lead and won 67-60 in a bump-and-grind kind of game to get to the national final against Florida. Oden played just 20 minutes.
Georgetown took a 34-33 lead with 16:35 to play and the game was tied three other times, but the Buckeyes were nails down the stretch.
These days, Terwilliger works as a family financial planner for Morgan Stanley-Smith Barney out of Easton on the east side of Columbus.
Well, normally he works at that office. With almost everyone in quarantine because of the coronavirus pandemic he is doing a lot of hand holding in his Upper Arlington home over the phone with customers panicked over the financial meltdown.
"I'm getting slammed every day, but that's our job,'' Terwilliger said. "This is quite a time right now, but this job is my big dream. This is what I went to college to become.''
Wife, Meghan, also is working out of the home when the couple isn't minding 3-year-old Micah and infant Margot.
Terwilliger was never a star for three very tall reasons. His first two years the starting center was Terence Dials. Then it was Oden starting his junior year, and Kosta Koufos playing a lot in front of him his senior season.
That's quite a trivia question for when the bars and restaurants open again.
Yet Terwilliger played in 118 games and scored 289 points for teams that won 20, 26, 35 and 24 games. Those teams helped fans forget the pain and embarrassment of former coach Jim O'Brien getting the team put on probation for recruiting violations.
His best season was his last, when he averaged 3.2 points and 2.4 rebounds and averaged 15 ½ minutes playing time.
There was so much pressure on Ohio State during that 2006-07 season because Oden was the No. 1 recruit in the nation and (Mike) Conley was a must-have signing as a point guard. The roster was packed with talent beyond those two with Ron Lewis, Ivan Harris, David Lighty, Jamar Butler and Daequan Cook.
That's why Terwilliger didn't sweat it going against Hibbert.
"I can remember the Final Four and the NCAA tournament run quite vividly,'' he said. "I have told the guys on the team after reflecting on that whole season that there was never a need to get up for games because our practices were harder than 99 percent of the teams we played. Our full contact scrimmages had more intensity and more talent than what we saw in games.''
Make no mistake, though, Buckeyes fans had expectations of the first national championship since 1960.
"We sold out season tickets in 14 minutes and we were on CBS national broadcasts so many times,'' Terwilliger said. "We got to the NCAA tournament with police escorts and checking into a hotel with alias names so people would not disturb us. That was the norm in March. Guys like Greg and Mike, to their credit, did not let distractions enter the locker room. There was a lot of buzz, but they handled it.''
That was the season when Oden missed the first segment of the season because of a wrist injury. When he returned, he shot free throws left-handed because the right wrist was not 100 percent.
Terwilliger averaged almost 11 minutes per game and got into all but one game.
The season took off, amazingly, with a 98-89 loss to North Carolina on November 29.
Oden did not play that game, but the Tar Heels had to pedal hard to win behind stars Tyler Hansbrough and Ty Lawson. Terwilliger played 21 minutes and had six rebounds, one steal and two blocked shots.
"North Carolina was this rangy, athletic team, but they were surprised we hung with them,'' he said. "The commentators said before the game they couldn't understand why Ohio State was ranked so high without Oden. We showed them why.''
The Buckeyes lost to Wisconsin 72-69 in Madison on January 9, then ran the table all the way to the title game.
They took down Michigan by 10 points, Purdue by 11, and Wisconsin by 17 in stomping to the Big Ten tournament championship to get a No. 1 seeding in the NCAA tournament.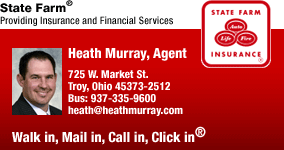 The run came oh-so-close to ending the second game of the NCAA tournament when Xavier seemingly had the game sealed at Rupp Arena in Lexington, Kentucky. But Lewis hit a fade-away three-pointer from the top of the key coming off a screen just before the buzzer to force overtime. The extra five minutes was all Ohio State in a 78-71 victory.
Next came an 85-84 victory over Tennessee in the "Sweet 16.''
"We were down by 16 points at halftime, but everyone on that team went to the locker room thinking we were going to win,'' Terwilliger said. "We weren't cocky. We had quiet confidence. In my opinion the biggest reason was that Thad cared about his guys and winning. He never brought his ego into it. He never forced his will on people. Thad never said, 'You do what I say because I'm Thad Matta.' He was always a players' coach.''
A 92-76 victory over Memphis sent the Buckeyes to the Final Four.
Florida had  hammered Ohio State 86-60 on December 23 in Gainesville, Florida, but it was Oden's first game back from injury.
The team went into the championship game knowing it could win the rematch.
"We had their scouting report and knew they were good, but we weren't saying, 'Oh, man, Florida,''' Terwilliger said. "It was business as usual. Had we shot even a decent percentage from the three-point line we could have won.''
The Buckeyes were 4-for-23 behind the arc, and it wasn't a case of nerves. They shot 26-for-41 inside the line.
Florida won 84-75, and Ohio State had to rebuild again with Oden, Conley and Cook leaving for the NBA after one season. Oden was picked No. 1overall by Portland, Conley fourth overall by Memphis, and Cook 21st overall by Philadelphia.
That looked like an opportunity for Terwilliger to start as a senior, but Matta signed 7-foot Kosta Koufos out of Canton and that was that.
"I gave Coach Matta a hard time all the time about not playing me more, but Terence was the Big Ten player of the year his senior year when I was a sophomore,'' he said. "Greg was Big Ten player of the year when I was a junior and then I played with Kosta Koufos. It didn't matter who I guarded in games because no one was better than Greg.''
Just about every team in the Big Ten, and Notre Dame, and Tennessee badly wanted Terwilliger. He chose Ohio State thinking Matta would build a strong team. Notre Dame also had two big men on the roster.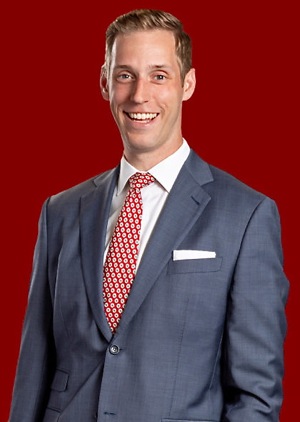 "I thought about asking to become a 4 man, but then Othello Hunter comes in,'' Terwilliger said. "He spent (two) years in the NBA and he's still playing overseas as a highly-touted player.''
Terwilliger grew up a Michigan fan because an aunt graduated from there. By the time he became a standout player in high school he changed that allegiance to Ohio State.  Mother, Chris, and father, John, gave Matt (they have a son Troy, four years younger) sound advice. John played football and baseball at Northern Illinois.
"My dad gave me guidance because he played in college,'' Terwilliger said. "Cincinnati and Bob Huggins gave me my first offer when I was in eighth grade. Dad coached me into not committing to the first school. He laid it out on the table. He had two asks: To go somewhere in the Midwest because he and mom wanted to watch the games, and not sign just because of basketball.''
Matt played three seasons professionally in Germany before going into finance. He worked four years for Merrill Lynch before going to Morgan Stanley-Smith Barney in 2015.
It struck Terwilliger when he thought about his time at Ohio State.
"I graduated 12 years ago and it doesn't seem that long ago,'' he said. "That's three times longer than I was at college. It was a great experience. I am so fortunate.''