Coldwater head football coach Chip Otten is an admitted optimist, but admits that optimism does not make the days go faster…or that which he can't control go away. Until then…you just do what you can.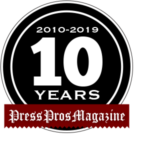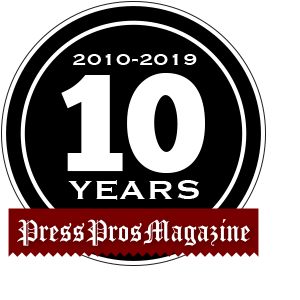 Coldwater – Coldwater head football coach Chip Otten is not only good to answer the tough questions, sometimes he'll even tell you which ones are better than others.
And like other coaches, football or otherwise, he admits that the present period of waiting out the consequences of the coronavirus – of teaching school online – of waiting until things get back to normal – is pretty much the equivalent of waiting for your birthday.  The days drag.
"You can't control what you can't control," he said last week, speaking by phone…the soul of caution over social distancing.
"Bored? That's a good question," says Otten. "We're doing school online, so during the week I spend some time getting assignments out and time getting the kids to respond. I have about 90 students, and most of them are good about turning stuff in.  The others you have to keep after.
"I live on three acres, so there's always stuff outside to do to make things look better. And as far as coaching…a lot of our assistants have young kids so we've pretty much stayed apart because they're busy with their families. Personally, I'm beginning to do some of the stuff I usually do in the summer – breaking down films and going through each game making notes on what's good and what's not so good."

Did he completely throw out the Anna film from last year (a 49-8 loss to the Rockets)?
"You know, that's the next film I'll look at," he sighed. "And I don't know if I want to look at that one or not. But you've got to, because you have to look at it and say they were either just that much better than us, or there were things we could have done a lot better. But they were definitely better than us, and I think people saw by the way they finished the year they were really good. It wasn't a fluke."
Otten has been the man in charge for four of Coldwater's six state titles in football – four consecutive titles in Division V from 2012 through 2016. He's recognized as one of the state's best, one of the most respected, and one of the most thorough in terms of preparation and planning.
But on the subject of spring football for high schools, as supported by some coaches, he turns his head the other way, respective of the impact that organized football would have on the other spring sports.
So to the question…if there was spring football what would he do with the opportunity?
"That's another good question," he says. "But we probably wouldn't do spring football, to be honest. A lot of our athletes play baseball and run track, especially our skill position players, and I'd feel terrible if one of them got hurt with football and couldn't contribute in their other sport.
"As to the question…if we had kids that weren't in another sport we'd probably work on skills, and technique kinds of things. But I like for our  guys to play the other sports.  I don't want them to have to worry about [football] in the spring."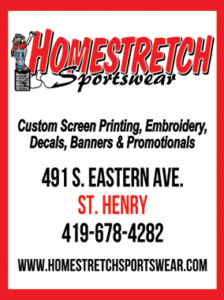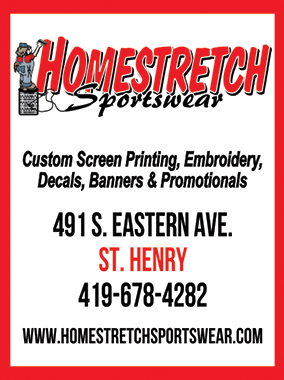 Like other coaches Otten is keenly aware of the possibility that football may not start on time come fall, do to what OHSAA Executive Director Jerry Snodgrass calls…"too many unknowns".
But coming off an 8-2 season and a first-round loss to Archbold in the playoffs, Otten is also aware that key losses on his roster have to be addressed, and if at all possible…in a timely manner. In other words, on schedule!
"I'm usually pretty much an optimist, so I'm trying not to think about that happening," he says.  "So, I'm banking on us playing because it's pretty much out of my control. That's what we tell the kids – control the controlables – and that's one of those things we can't. We'll wait and count on things being good to go when it gets here."
If he sounds a lot like Minster coach Geron Stokes, who in a different, recent Press Pros column said the very same thing about controlling that which you can control – it might be a fraternal thing
Unlike Stokes, Otten confessed that he has voted for president.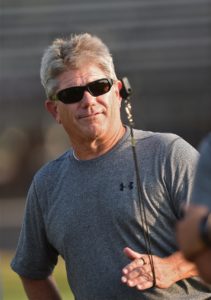 "You know, sometimes I do and sometimes I don't," says Otten. "I've never been too interested in politics – never followed it that much – so there's probably been some years when I haven't voted for president. I don't know that much about it. I'm not into the politics stuff."
But he is into football, and like Stokes and a myriad of others trying to figure out how to conduct regular day-to-day activities in a suddenly alternative world, Otten concerns himself with only the here and now.
"Actually, I'm a little ahead of where I'd normally be," he admits, relative to his off-season planning. "But I talked to one of the kids the other day,  who's been fighting some ankle issues, and because of the inactivity he's feeling great. So some guys can use a little bit of a break.  And when we do get back those guys are really going to be into it."
The optimist, of course, always comes through. And Monday…if it doesn't rain…there'll be grass to cut on those three acres. Chip Otten is expecting a dry day.
Of course!