It's a new world for Ohio State baseball and baseball in the Big Ten – world of masks and gloves and six feet of separation.  And no one can profess to know…what comes next.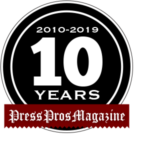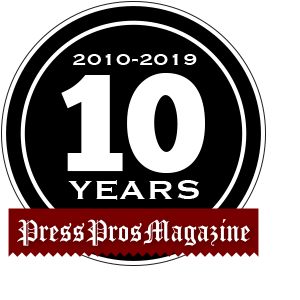 COLUMBUS — He wasn't sure when it hit home, when the enormity of the situation actually began to soak in. But he saw the change in their faces. He heard it in their voices, and it made him proud.
In his 10th year as the Ohio State University baseball coach, Greg Beals would long remember the images of March 12th, the initial moments after he spoke with his team about the cancellation of their season and the threat of Covid-19. He would not forget what he saw or how he felt watching his players deal with the new and unknown:
Dillon Dingler sitting before his locker, staring at nothing in particular, lost in thought and what could be
Conner Pohl in the upper deck at Bill Davis Stadium gazing upon an empty field that would not see a single out
Seth Lonsway, like Dingler, a cinch to be taken in the early rounds of the Major League draft, seated by himself in the dugout
Pat Murphy, a fifth year transfer, alone in the bullpen, wondering what might come next
Matt Carpenter, a co-captain, another fifth year player, milling about the locker room, talking with younger teammates, consoling those he could and, faced with his own choices
"At first, their reaction was all about baseball," Beals said, "and you can understand that. They had all worked so hard to reach this point and then, it's gone. Finished. It was hard for them to fathom."
The new reality rolled over the team like a great wave.
"So much changed so quickly, and it did hit some guys harder than others," Carpenter said. "As a team we felt like we were going to be successful. The expectations were definitely there and it went back to last year. We felt like with the talent that was there and the experience we gained last year. You put that together and you have a team that's really capable and hungry for more than we achieved last season. (They lost in the first round of the NCAA's). We felt like we could win a (Big Ten) championship and get well beyond the first round of the NCAA Tournament. From day one in Fall Ball the focus was on Omaha.
"But we would never know about that. The possibility was gone, and there was more to it than just that. Coach Beals talks about a 'culture', a 'brotherhood'. There is a bond that exists because every day you are working toward the same purpose.
"So, yes, there was shock and sadness and disappointment and each guy kinda dealt with it his own way," Carpenter continued. "But, I really think that the hardest thing, at first, was the realization that after so much time and work we weren't going to be together."
"All of a sudden you realize just how much you took for granted," said Pohl, the Buckeyes senior first baseman. "One day you just go over (to the complex) and get your workout in and you hang out with everybody and you got practice and you go through your routine. You don't even think about it. The next day, all that's out—every bit of it."
Pohl chuckled then, as if he were considering something others would find unimportant.
"It's crazy. This is the first summer in my life—that I remember—that I don't have baseball. I've got all this time and I don't know what to do with it."
"Our world," Carpenter said, "was pretty simple. We were buried in academics and athletics. You go to class. You hang out with friends. You go to practice. You workout. You study. You got the games.
"We had heard the rumblings (about Covid-19), but we weren't paying that much attention, not to the national news or the world news—what was happening in China or New York or Washington state. Maybe you hear something about it or see something on social media. But you think, 'How serious can it be?' None of us had ever experienced any thing like this. And then…
"Bam!," Beals said. "It hits you in the face."
It's a new world. It's a world of masks and gloves and six feet of separation.
"Lives and livelihoods are being threatened," Pohl said. "Some places, people are dying.  You begin to re-evaluate everything."
"Measures have to be taken to shut this down as quickly as possible," Carpenter said. "If it costs us a baseball season, hey, it's a price that must be paid. In the greater scheme of things, that's not a lot. We'll get over it."
"We'll find a way. We'll come back," Pohl said. "I'm an optimist. We're going to have to improvise for a while. It's going to take a little ingenuity…
"Just working out. There's two stop lights and about 2,000 people in my hometown (Arcanum, Ohio). The only gym is at the high school and I guess that's shut down, but I got a few weights so I'll have to make that work.
"I'm lucky. There's a few guys near me that I can throw with and if it comes to down to it, I can throw with my girlfriend, Maddie. She played softball at Findlay (University). She was pretty good, too.
"You know what, though," he continued. "This will be a test and we will find out a lot about ourselves and each other. We're going to find out who wants to put the work in and who doesn't, and when it comes to baseball—when we get through all of this, and I don't want to lessen the seriousness of this pandemic, when we get through it and we're back to playing baseball again, we'll be better off for it. That may sound odd, but I truly believe that."
So, they go on as best they can, as people and as young men whose hopes are tied to a game and a dream. Beals and his staff are on the phones and checking in on social media with their players on a regular basis. The Internet even makes it possible for live coaching sessions.
"The other day I was working on my swing and Coach (Matt) Angle was able to watch me and give me some advice," Pohl said. "It was really helpful. He's doing that with a lot of guys."
They are finishing classes at a distance and working on their game at a distance. Like so many, they are faced with an unprecedented trial and on countless fronts.
"We say all the time, 'We are tested,'" Beals said. "How we handle those tests determines what kind of a human being you are. Well, this is a test, one helluva test."