Latest collection of reader reactions shows some wear and tear from sitting at home – just plain cranky over our posts about popular music, the day Elvis died, default state champions…and did the editor of Press Pros actually call balls and strikes in the minors?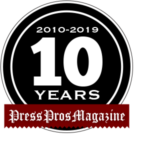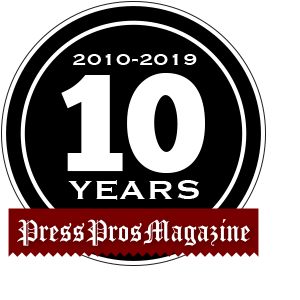 These are bumpy times, and we hope all of you are getting through them safe and healthy.  But a few are have obviously gotten tired of sitting at home, given responses to posts since our last TRS on March 27.
In the absence of sports itself, we've received emails since that simply cannot be shared.  I will hasten to add…to those who don't include a name with an email and believe that an alias or anonymity means you're unidentified, that it doesn't work that way.  Every computer has an IP address.  The internet is a remarkable thing, something that Orwell never dreamed of!
We had readers who obviously differed with our musical post from Easter last week, highlighting the 50th anniversary of Peggy March's 60s pop recording of I Will Follow Him.  One declared that it was nothing short of blasphemy:
"I'm very disappointed that you would infer spiritual significance to a secular song of any kind.  There's no Biblical basis to it, and you shouldn't assume that it does." … Donald (Dayton, Oh)
(Ed. Note:  For the sake of clarification, Press Pros did not attribute spiritual significance to the song.  We merely pointed out that others apparently do.)
"This was awful.  I will not read Press Pros again." …  Name withheld
"Part of the reason I enjoy the site is because you do include interesting stories about things other than sports.  But I cannot agree that a [pop] song should be heard with religious interpretation." … Patricia Campbell
And then, a surprising note that proved that it does take a village to raise a child.
"Enjoyed the wonderful article about Peggy March.  Some of us  from the Doylestown, Lansdale communities have known her since childhood.  This is a big Italian area and it was nice for you to mention as we are all so proud of her.  She's as nice as she is talented." … Rosalie Punelli (Allentown)
When we wrote the April 7th remembrance of the day Elvis Presley died, it came from two pages of notes taken on an old yellow legal pad, kept for all these years. It brought the following responses:
"This was pure BS.  I looked up the Columbus Astros on the internet and Bruce Bochy was not on the roster.  You should get your facts straight." James (?)
Speaking of the facts….
"Fort Benning is in Texas.  I looked it up."  …  Name Withheld
(Ed. Note:  Nuh-uh. Fort Hood is in Killeen, Texas, named for Texas native and Confederate General John Bell Hood, who fought against the Union army in the Civil War. For the sake of more clarity…Fort Benning is named for General Henry L. Benning, a Georgian who commanded Confederate forces at the battle of Antietam, September 1862. You need to upgrade from Windows 7…and PBR.)
Relative to that same Elvis story….
"You talk about umpiring in the minors.  Are there any photos?"  …  Kevin Cole
(Ed. Note:  Well there weren't any cell phone cameras (just film), and there really wasn't that much photography done in minor league baseball.  But there are some pics, yes…about forty pounds ago.)
"I've umpired for years and wondered when you worked the plate you threw the ball back to the pitcher or let the catcher do it.  And did you warm up with your partner before the game?"  … Larry Wilberding
(Ed. Note:  I enjoyed your question because being an old pitcher I did throw it back to the mound myself, and tried to throw it hard and accurate, chest-high.  It was a way of reminding bonus-baby pitchers that I could throw it where I wanted better than they could.  Warming up?  And sure, we always warmed up,  but usually after the game.)
There were a number of responses to the post about naming state champions in basketball according to the final AP polls, given there was no state tournament.  Many took a dim view of that suggestion.
"This is a complete flip from what you usually write.  Titles come hard and should be earned." …  Greg Weiders
"Stupid idea." …  Jason Coble
"Did this come from your 'stirring the pot' bag of story ideas?" …  Jack Riess (Springfield)
"You're better than this."  … Name Withheld
(Ed. Note:  Not necessarily.  But I do put my name on posts.)
Others agreed…that something is better than nothing.
"Absolutely,"  …  Robt. Lammers
"Good idea.  Why have a poll if it doesn't mean anything.  Fake news?"  …  Evan Fischer
"So all of the teams you mentioned get to remember being ranked #1 at the end of the season, but who cares.  Is that it?"  … Tim (Westerville)
Finally, a little Easter spirit.  One reader from near Ironton (Oh) wrote this.
"Really enjoyed the story from Greg Hoard about growing up in tough times (March 23).  I always enjoy the articles by Hoard and Hal McCoy.  It's nice to do something you love"  ...  Michael Lovejoy
(Ed. Note:  Uh, yes, it is.  And thanks for shouting out, and I was thinking of 'Tigertown' just this week.)