Buckeyes have had a lot of roster turnovers with three players transferring out, three transferring in, Andre Wesson graduating, and Kaleb Wesson turning professional a year early.  Coach Chris Holtmann faced the media in a Tuesday press conference.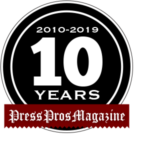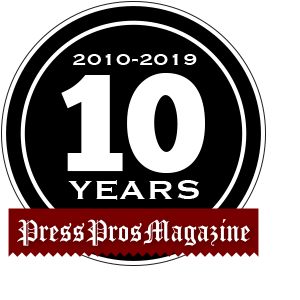 Columbus – Chris Holtmann has discovered a few things sitting inside his home in self-quarantine for five or so weeks, and the one that satisfies him most is that his wife can cook up a pretty appetizing dinner.
It's not overstating the issue that the Ohio State basketball coach probably has missed hundreds upon hundreds of meals staying late at the arena or office since his first days as a coach at Geneva College as an assistant in 1998-99.
Having his players spread across the country with no team to coach because of the coronavirus also has taught him something else:
"You are reminded of the dignity and value of work,'' Holtmann said.
Holtmann has been starting his day with a workout, whether it's running, lifting weights or something else.
"If you can remember any of the Rocky movies you can picture the gym in my garage,'' he said.
Then it's a 30 to 45-minute conference call with staff, followed by "a few hours" of calls to players, parents, recruits and incoming players and their parents.
Some days, he'll dive into film study. Other days he'll be on the phone between eight to 10 hours.
The positive is that there is more time for family meals with wife, Lori, and daughter, Nora.
"I've learned that she's a better cook than she gives herself credit for,'' Holtmann said. "And I've learned that I love my family and love going to work.''
When things do return to normal, the Buckeyes coaches plan to go at it hard with the players in order for them to catch up.
The task will be made harder with transfers Seth Towns (Harvard), Abel Porter (Utah State) and Jimmy Sotos (Bucknell) joining the roster and Kyle Young, Musa Jallow and Justice Sueing returning from injuries.
There also is the realization that 6-foot-9, 255-pound center Kaleb Wesson probably will keep his name in the NBA draft and play for pay.
Here is some plain talk from Holtmann on a variety of questions and issues:
How has he digested having the season end the way it did?
"We obviously felt very good about how we were playing and how we were finishing,'' he said, saying not many teams could lose seven of nine games and then win nine of the last 12.
Holtmann pointed out the Buckeyes finished in the top 20 nationally in offensive and defensive efficiency. They finished with a 21-10 record.
He said the staff and players thought they had a chance to win two NCAA tournament games to reach the "Sweet 16.''
"Honestly, I've thought about it more the last couple of weeks than I did the first weeks,'' Holtmann said. "A lot of it has come about by watching a few of our games. I was excited and curious to see what we could be. I've thought a lot about what could have been. I would loved to have seen a bracket – loved to have seen one – more for the conversation. In all likelihood, we would have been a four, five or six (seed).''
Why have so many players transferred in the last two seasons? Last year, it was Jaedon LeDee leaving for Texas Christian. This season, it has been DJ Carton, Alonzo Gaffney and Luther Muhammad entering the transfer portal.
"I would probably say that I just think it's a variety of reasons,'' he said. "I think players generally in those situations want a situation where maybe they are playing a different position (than they prefer) or maybe they want more shot attempts or maybe they want more of something. I think it boils down to that.''
Holtmann said "that is their right and we support them.'' He has spoken with other coaches to get their take on the transfer frenzy.
"It's certainly true in a number of those situations where coaches say it's probably best for both (the team and player),'' he said. "In talking to coaches these last couple of weeks and that has generally been the opinion that it's time to move on. I don't know that those (transfer) numbers are outside of my ideal.''
From 2007-10, Holtmann said the Buckeyes' Ronald Lewis was the only transfer in the country who started for a team in the Final Four. That number has increased drastically since.
Holtmann wouldn't discuss any of the three transfers in particular, but he did say on a sports radio talk show that the players were getting bad advice.
Does he anticipate building a roster with transfers?
"Roster management is a critical part of your job now,'' Holtmann said. "It's is challenging and there is flexibility to it. I don't see it changing anytime soon. I would say the bulk of our roster and bulk of our rotation will be, so to speak, your typical high school recruit. There will be some years when you have more incoming transfers than others.''
As far as players transferring, he said Ohio State is not out of the norm.
"If you look at the numbers, I would say we're basically at the Big Ten average and below the Power 6 or 7 (conferences) in average in our three years,'' he said. "The reality is that there are always things we can do better and evaluate.''
He said the coaches knew the first "three or four years would have normal shuffling'' as they built a team to their style.
"I've felt good about this roster as any off-season,'' Holtmann said.
The coaches have had honest conversations with players about their standing, especially if what they might want "is not best for the program.''
"You can't start 10 guys and play four point guards or play guys for 40 minutes,'' he said.
What instructions do the players receive with regard to working out on their own?
"It's a home workout – pushups, pullups, burpies, lunges,'' Holtmann said. "I've heard complaints and you love to hear that as a coach. They are harder than they anticipated.''
Strength and conditioning coach Quadrian Banks has come up with individual workouts.
EJ Liddell has been running with his mother on a high school track. Two players are working out at friends' home gyms.
What happens when the quarantine ends and players return to campus?
"It's a concern – it is a concern. It's a concern for every coach,'' Holtmann said of the layoff. "We do have a number of new faces and there is uncertainty as to when we'll all get back together. We'll have to hit the ground running. That doesn't mean we'll overwork our guys, but we'll work as a group and figure out each other's strengths. You are trying to see what pieces fit and how those pieces fit together.''
He said all the players would regain their peak conditioning in time, but that it's a concern at the moment.
Another concern is the staff has lost valuable time being able to integrate the transfers.
"The blend will be important,'' Holtmann said. "There is a transition phase when you are a transfer. You usually see those guys playing their best in January, February and March. Stepping into a new role at a new place, there's always a transition period.''
How has Holtmann used Zoom, an app that provides video conferencing?
One guest on a call was NFL hall of fame coach Tony Dungy.
"The biggest thing for me bringing him in is that he has so much wisdom,'' Holtmann said. "He talked as much as anything about a couple of the strike years and walkouts when he was a player in the NFL. He talked about using their time when they were apart and forged a close bond.''
Of course, there were motivational stories about Peyton Manning and Marvin Harrison from his days as Indianapolis Colts coach.
"Once a week we have a Zoom meeting,'' Holtmann said. "It's our way of touching base. I think they enjoy that. They were in great spirits (Monday). They love getting reconnected. A lot of it is academic stuff, finishing the semester. I've told them to take this seriously for their health and their family's health.
Does Holtmann ask for advice from anyone?
He has talked with Ohio State football coach Ryan Day.
"What are you doing with your guys right now?'' Holtmann said. "What is your staff doing? Two weeks into this I had a conversation with Urban (Meyer) and he gave me some good thoughts on what he'd be doing in this position.''
How will the Buckeyes play with so much roster turnover that includes Kaleb and Andre Wesson and the three transferring?
Six of the seven returning players have significant playing time in the Big Ten.
.
"We have some players in our program that are ready to take the next step, young and old,'' Holtmann said.
He believes Kaleb Wesson is committed to turning professional, and that will leave Ohio State with no front court player taller 6 feet 8 in incoming freshman Zed Key and senior-to-be Kyle Young. Ibrahim Diallo, a 6 foot 10 sophomore-to-be, is still at the project stage.
Expect Young, Key and Liddell to share the center spot in addition to playing their natural forward positions.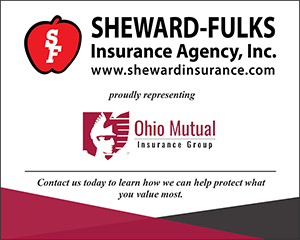 "We'll be playing differently offensively and defensively,'' Holtmann said. "We're going to have to defend the post a little differently. I get it. That's a major question mark for us moving forward. That obviously will we an off-season challenge for us moving forward.''
Holtmann used Michigan State as an example of a successful team that didn't have a true big man. He said 6 foot 8 Xavier Tillman played out of position at center, but wound up being the Big Ten defensive player of the year even though he wasn't a "rim protector.''
"(Young) has guarded the biggest guy,'' he said. "He has done that the last two years. He has played the backup (center) to Kaleb. I don't know that we'll play a traditional 5 most of the time.''
Lastly, where does the leadership come from inside the locker room? Young and point guard CJ Walker were two of the four captains last season.
"Kyle and CJ play a major, major role in leadership,'' Holtmann said. "I put it on both guys to stay in touch with our guys and monitor how we're doing. That's the next step for Kyle is to accept that ownership. He's more than capable of doing that. CJ is naturally more inclined to (lead) because of the position he plays."