True freshman right-hander from Springboro High School pitched one inning against Harvard before the season was suspended by virus.  Could the best – his best – be yet to come?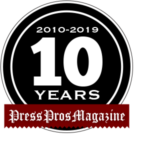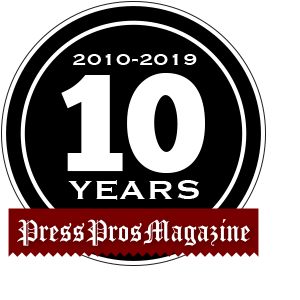 Columbus – Almost if he was sitting in front of a campfire with campers on a summer night, long-time Dayton Classics baseball coach Greg Beemer relished retelling the story about how Tyler Kean proved that his right business arm was in proper working order.
Last spring, Kean was pitching sparingly for Springboro High School and coach Greg Pelfrey in order to bring the arm back to health from an injury that did not require surgery. Before the season he was shut down for approximately two months.
People in Ohio, especially in the southwest quadrant, had to know all about Kean after he put together an 8-1 record as a junior and was high on a lot of recruiting lists.
Colleges knew him as the 6-foot-2 teenager who cut off their sales pitches in mid-sentence because he had already given Ohio State a verbal commitment to sign.
To hear Beemer talk about it, though, Piqua might have thought it had a chance to win a sectional championship game.
"Those Piqua players had to take a look at his record and had to get excited because of his record,'' he said. "Tyler hadn't been pitching much. But that day his first pitch was 91 miles per hour. That's when they had to be thinking, 'What just happened?' He just blew them away. He was raring to go.''
Kean gave up one hit, a scratch single in the fifth inning, and struck out 12 in Springboro's 12-0 run-rule victory.
The Panthers went all the way to their first Division I state tournament, where they lost 4-0 to Mentor in a semifinal. Kean got the decision, and it was a hard luck loss as three of the four runs were unearned because of three errors.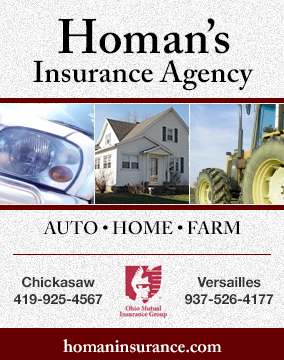 That season was cut short because of injury rehabilitation, but it sure had a pretty good ending. Ohio State fans, though, had what amounted to a nanosecond view of the true freshman this season. His lone outing was a scoreless, hitless inning against Harvard on March 7 in DeLand, Florida, before the coronavirus ended the season.
"Around the time I pitched I was just focusing on the game, but you knew the virus was getting serious,'' Kean said. "Honestly, that was the most excited I've ever been in my life. My knees were shaking and I had to think about throwing good pitches. That was the highlight of my baseball life. All my teammates had my back. My roommate (Wyatt Loncar) hugged me after that.''
Campus was closed shortly after the team returned from the road trip. The players have had no access to the hitting, pitching and weight room facilities.
That means Kean has been finishing his first year of classes on line and doing workouts assigned by strength and conditioning coach Dean Hansen.
"The main thing was how to get my work in,'' he said. "I couldn't hang out with the team, and that was biggest thought I had at the time. You have to commit to the classwork when it's on line. You can't slack off. There is a lot of work to do and you have to get on top of it.''
Final exams for the quarter are the last week of the month.
When he's not booking it, Kean is throwing with former high school teammate Ian Pennington.
"Every single day I'm trying to get out and throw,'' he said. "I try to long toss a few days a week. Then I'll throw according to how my arm feels. It's one bullpen a week.''
Hansen's workouts are based around not having much equipment. There are some dumb bells in Kean's house, and that's about it.
If the quarantine does not wipe out summer wooden bat leagues, Kean will pitch for the Springfield based Championship City Kings of the Prospects League.
"As of now, we're still on,'' he said. "We received an email a couple of weeks ago saying we will try to play. I'm anxious for that. I want to pitch.''
The Buckeyes have been communicating through a teleconferencing tool called Zoom. One conference in particular will deal with pitchers only.
"Really, the talk is to just stay focused and work on your craft,'' Kean said.
Kean throws two and four-seam fastballs, a slider and changeup.
"I need to get the changeup fixed,'' he said. "It has got to be better.''
His fastball has ranged from 90 miles per hour to 93 miles per hour.
The 2021 season will be his true coming out as a collegian.
"I think it will definitely be a big adjustment because the college game is so much faster,'' Kean said. "It takes time to get used to the level. Everyone struggles a little bit.''
It will be a crowded dugout, too, with 21 freshmen from the last two classes.
"It will be interesting to see how everyone reacts to all these new players,'' he said.
Beemer thinks Kean has the ability to become a weekend starter for Ohio State simply because of the way he competes.
"Tyler was with us for four years and he was so dedicated and hard-working,'' he said. "He is high energy and laser focused on the mound. You can give him the ball every day and he would take it. He was our ace. Tyler was a terrific teammate, too. He was a pleasure to be around.''
Pelfrey said he agreed with everything Beemer said.
"Tyler really wants to be successful and knows the work that must go in to get there,'' he said. "We never worried about Tyler working on his game. He just went out and did it. He was a team player.''